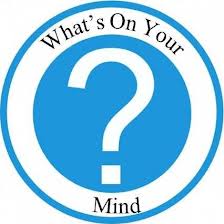 Hello everyone!
In our last survey, there was a question that asked if you all had any suggestions for topics that you'd like to see addressed on our site.
One reader had the suggestion for "The occasional 'open house' to talk about anything you like."
We liked that idea very much.
Not only does it allow you all the opportunity to talk about anything that is on your mind, it allows us to not have to come up with a topic this week!  😎
If this goes well, we will continue it as a feature that we will post from time to time.
What would be really great is to get some awesome interaction going.
Another thing…assuming all goes well, what would be a good name for this feature?  Not sure if we're sold on "Open House," but we certainly can't eliminate it.  So throw out your ideas for a name (after posting what you want to talk about) and we'll take your ideas and pick one.
Thanks so much.
So…what's on your mind?