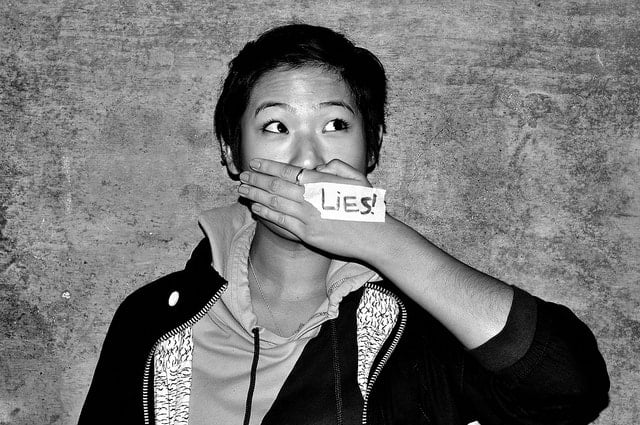 Sometimes when the wayward spouse says, "But I'm telling the truth," they really are. But it can be hard for them to believed – for good reasons.
By  Doug
Having mentored quite a few well-meaning wayward spouses lately, I've noticed a common frustration that several of them mentioned…
Their betrayed spouses (BS) not believing them – even though they are telling the truth.
(Note:  I suppose that there is a possibility that these WS were lying to me when they told me this.  But I did not get the feeling that they were, as they really had no reason to lie to me. So let's proceed on the assumption they were being honest with me.)
I sense that this is quite a common problem for couples and keeps many of them from moving forward.  They're stuck!
Linda and I certainly went through this phase and it was frustrating for me/us back then, but with the benefit of experience and knowledge, I know that in most cases it makes total sense – and the BS has every right – to be skeptical that the WS is telling the truth.
Here are a few reasons why…
Destruction of Trust. The affair destroyed pretty much every ounce of trust that previously existed in the marriage.  The WS has betrayed, deceived, minimized, etc.  To the BS, their words don't hold much water right now – often rightfully so. 
Past Behaviors. Perhaps the WS has been lying, releasing details in bits and pieces (trickle truth), not being upfront and transparent about their actions, whereabouts, etc., and refusing to answer the BS questions.  Or it could be a matter of the WS not being able to fully remember specific affair details when asked.
Manipulation. The WS has been defensive and has used manipulation tactics such as gaslighting and stonewalling.
No Confidence. The BS's confidence and self esteem have taken a huge hit.  They are not confident in their feelings of what is real and what isn't. 
What can the WS do?
Put yourself in your BS shoes for a minute.  Try to understand how your words and actions are affecting the situation. Would you trust YOU?  
To that end, here are a few things that I feel are important for the WS to practice:
Always tell the truth! Lying and affairs go hand-in-hand, but there are also many out there who have made a practice of lying throughout their entire lives. Changing life-long habits can be difficult.  It's tough to just quit cold-turkey. 
Part of the reason for this is that a person who has lied to others has usually first lied to themselves. They have rationalized their behavior and told themselves whatever the felt they had to in order to deal with the gap between who they were and who they pretended to be. Only when you begin being honest with yourself can you be more honest with others.
Be consistent in your trust building activities. This can be as simple as leaving your cell phone at home when you are running an errand or on the desk when you are at home.  Provide all passwords to email accounts, Facebook, LinkedIn, etc.  Block the affair partner from your cell, un-friend them on Facebook and don't search for him/her just because you're "curious." Be transparent in all that you do.  (There's lots more, but this is a good start.)
Commit to a life of honesty and integrity and practice it on a daily basis. Living an honest life on the outside requires you to live an honest life on the inside. Doing this allows you clarity when you have to make hard choices in the future and you won't be at war with yourself over which path to choose.  With consistency, your spouse will grow to trust and respect you again.
Take responsibility for your actions and demonstrate that you are changing (have changed) and are trying to improve yourself. Go to individual therapy and learn from reading books.  Be proactive in initiating conversations about what you've learned from your therapy sessions and/or reading and share any, 'a-ha' moments you experienced.  Work to understand why you had your affair and talk with your husband or wife about your discoveries.
Show patience and a willingness to answer the questions that your BS asks. Don't gaslight, argue, stonewall, or otherwise try to manipulate that conversation with the intent of proving him/her wrong or shutting him/her down.
Do your part to help rebuild his/her self esteem and confidence. One way you can do this is to reinforce the fact that the affair was not their fault and that it was all about you and your issues – not theirs. Reassure him/her that you are committed to them and to your marriage and that you are in this for the long haul.
Show you care and that you love your spouse throughout each and every day. Love can conquer a lot, and if you continually act in a loving manner towards your spouse, his or her self-esteem and confidence can soar.  It can also help in the trust building process.  Not to mention giving her/him the feeling that you are committed to the marriage. 
What If I'm the Betrayed Spouse?
The most often cited culprit that has been communicated to me from WS that works against them being honest is the BS reactions/consequences when they do tell the truth.  Such things like anger, yelling, punishing, etc.  Many WS feel as though they want to tell the truth, but if they do, it will be the final straw.
Basically, it's the thought that there isn't a safe environment that promotes the sharing of thoughts, feelings and details, or that the possible consequences of telling the truth are too great.
So, it's kind of a mixture of feeling they are being shamed and punished with a dose of feeling they need to protect their own asses.
I understand your frustrations and emotions and I agree that there are times when the WS needs to have their ass chewed out, suffer serious consequences – and more.  However, if the intent is to understand things so that you can better put the pieces of the affair puzzle together and move forward with recovery, then I feel it's imperative that a safe environment is established.
Does that mean that at times you can't get angry or that you have to bury your emotions?  Not at all.  Blow-ups are going to happen.  And it's OK. But if it's a consistent thing where you see that your actions or reactions are hindering open and honest communication, then perhaps you should consider an adjustment.  (And I'm sure that usually the WS needs to adjust their reactions as well.)
For most WS, it can feel "safer" to lie than to tell the truth; but once they commit to rebuilding the trust that has been broken, they need to see that it's now both safer and smarter to tell the truth.
So, while it may seem unfair for the person who has been hurt by the earlier lies to be supportive of their partner's efforts to tell the truth (especially when the truth hurts), if they are ever to overcome the tendency to lie, it's critical to avoid "punishing" them when they do tell the truth. (Since most of us do or say whatever "works," if they feel it's not working to tell the truth, they won't be motivated to continue trying to break the habit of lying.)
And finally, there are times when you need to consider the possibility that your WS is indeed telling the truth.
Please share your thoughts and experiences related to this in the comment section below.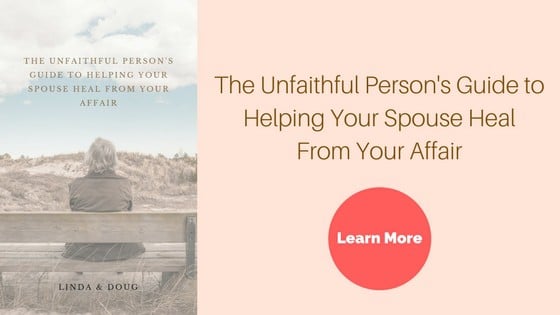 Photo:  jintae kim