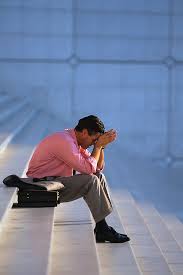 We all make mistakes after infidelity, but it sure seems as though the unfaithful spouse is the person making the lion's share of them.
By Doug
I made my share of them for sure and I talk with people all the time who communicate to me the mistakes they and their spouse have made after infidelity.  Usually these mistakes aren't made on purpose or out of spite, as there is a healthy dose of ignorance and the placing of one's head in the sand that occurs.
That said, here are a few things that most unfaithful spouses wish they would have known after their affair was discovered. (I wish I would have known these things!)
I wish I would have known these things!
Your own guilt and shame pales in comparison to the pain your spouse experienced.  Because of this, you must stop hiding behind that guilt and shame.  Own up to your mistakes and direct all your efforts towards helping your spouse heal and recover.  This isn't about you anymore!
Forgiveness isn't a get-out-of-jail-free card. Forgiveness doesn't let you off the hook, nor does it mean that your spouse is over the affair and you don't have to talk about it anymore. It is your spouse's own personal decision and is not about you.  Rather, she/he has made a choice to not hold your betrayal against you any longer.  That doesn't mean you still can't discuss/work on/investigate the issues that were behind your affair.  And by-the-way, forgiveness does NOT equal reconciliation.
Tell the truth from the get-go.  I wish I would have told the truth from day one.  It would have hastened our recovery and Linda's healing by a lot.  Don't be afraid of the possible consequences by trying to control the flow of honest information.  Instead, face the music, give your spouse what they need and let them make their own decisions.
Triggers and memories of the affair don't just go away.  Your spouse has suffered a trauma due to your affair and there are going to be reminders and intrusive thoughts on a daily basis for the foreseeable future.  I wish I would have known how powerful these were and how long they were going to last.  That way, I would have done a better job at being aware and addressing them and protecting Linda from them, while not getting so frustrated and impatient.
It's important to get off of the fence.  Whether you want to stay married to your spouse or leave for a life with your AP, make up your mind and just do it!  Your fence sitting ambivalence is not fair to anyone.  It just prolongs the pain and hinders any true healing.  Just be aware of how your decisions will eternally affect you and those you love.
Real love is nothing like affair love.  The feel-good ego stroking that I received from the OW was nothing compared to the unconditional love that was gracefully given to me by Linda after I broke her heart.  I surely didn't deserve it back then.  Affair love was me being selfish and only made me feel good about myself, while the real love from Linda made me feel cared for in spite of the asshole I was back then.  She didn't have to do that and I've learned a lot about love as a result.
Don't be afraid to figure out who you really are.  Infidelity transforms a person in many ways.  Some good, some bad.  The important thing is that you figure out what makes you tick and why you do the things you do.  It took a long time for me to confront my own deficiencies but when I did, I was able to become a better person and Linda and I were able to create a better marriage as a result.
Now it's your turn.  What are some things you wish you would have known, and what were your mistakes after infidelity?  You don't have to be the unfaithful person to answer this either.  Anyone can chime it!