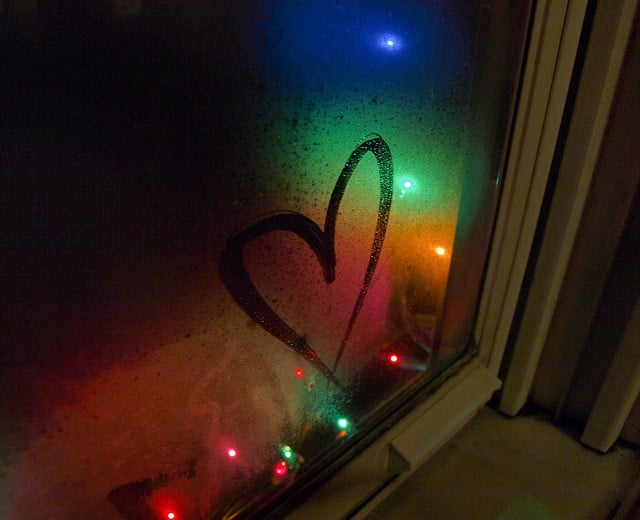 By Sarah P.
Despite all the messages that tell us to spread cheer or have a Holly-Jolly Christmas, the holidays can be a very difficult time for many people. Not all families are as happy as television commercials portray and not all Hanukkahs or Christmases inspire feelings of joy and togetherness.
When recovering from an affair, the holidays can mean many triggers for both the betrayed spouse and the wayward spouse. This is especially true if the wayward spouse was actively having an affair during the holiday season and the betrayed spouse is also aware of this detail.
On Christmas Eve and Christmas day, the betrayed spouse will often stew about how the wayward spouse was not fully there during the past holidays when the affair was occurring. The betrayed spouse might think of instances when his or her spouse purchased presents for the other person. Or betrayed spouses may think of all the times their wayward spouses spent texting and sending inappropriate photos to the other person during what was supposed to be family time.
Verbal arguments might break out over how to wrap presents appropriately or the right way to carve a turkey. While on the surface these arguments might seem to be about wrapping paper or carving Christmas fowl, they are actually about foul play. They are about the foul play on the part of the wayward spouse—the foul play that was the affair. Many arguments during this time can often be traced back to the hard feelings that linger even after the affair is long over.
Sometimes hard feelings and doubts caused by an affair can linger for years—sometimes even decades. Every affair is different and every betrayed spouse heals on his or her timeline. There is no right or wrong way to heal and there is no set timeline when healing is supposed to be over.
So, we find ourselves in the holiday season and we are not feeling full of mirth and merrymaking. Everything has an edge and it becomes difficult to put the affair aside.
Sometimes a merry Christmas turns into the Christmas from the netherworld. Instead of spreading love and cheer with your spouse, your living room becomes a war zone.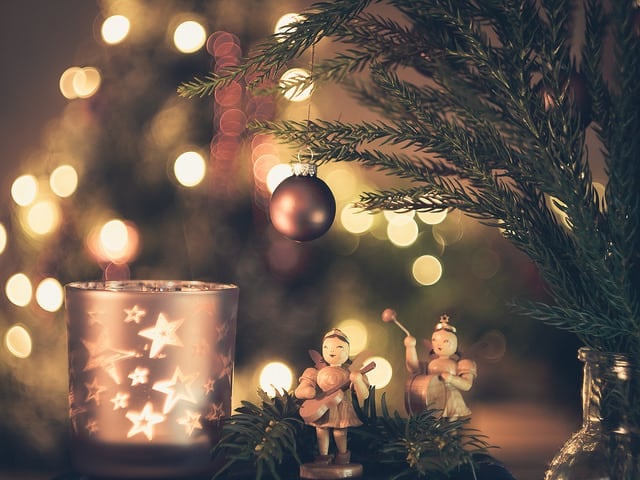 Sometimes We Just Need a Christmas Miracle
Go ahead and grab your favorite blanket and a hot cup of tea or cocoa. It is time for the true story of an actual Christmas miracle that happened just over 100 years ago. This miracle was much bigger than family fights—a thousand times bigger. This miracle occurred against all odds in the middle of an actual war zone.
On December 24th of 1914, a miracle of global proportions occurred. It happened during The Great War and came to be known as the Christmas Truce. It was a quiet movement that started with individuals on opposing sides who chose to drop their weapons and celebrate. At the time they had been fighting for only four months, but in that short period of time around a million were killed. On a freezing December night, English soldiers sat in frozen trenches, with frostbitten hands. They were so weary from war, but then something caught their eye.
"On December 24, 1914, in the middle of a freezing battlefield in France, a miracle happened. The British troops watched in amazement as candle-lit Christmas trees began to appear above the German trenches. The glowing trees soon appeared along the length of the German front."
From dreary trenches, and otherworldly sound broke out as English soldiers heard a German baritone sing with conviction these simple words: Silent Night, Holy Night, All is calm, All is quiet. The soldiers felt as if a ray of hope had split through a nightmare as the gentle song rose over the frozen mist.
Henry Williamson, a young soldier in the London regiment immortalized this moment in his diary. Henry wrote, "they finished their carol and we thought that we ought to retaliate. So we sang The First Noël and when we finished, they all began clapping. And they struck up O Tannebaum and on it went, until we started up O Come All Ye Faithful. The Germans immediately joined in– this was really a most extraordinary thing — two nations both singing the same carol in the middle of a war."
That night, German and English soldiers made a pact not to fight on Christmas Day. Instead, they shared food, wine, and other comforts of home. They happily wished one another Merry Christmas that day and took the time to look into each other's eye to see each one's humanity. The English sang Christmas carols to the Germans and the Germans sang God Save the King to the English soldiers.
That moment of peace, which was not initiated by global leaders, and in a time when communications took days to happen, demonstrates that the miracle of this season, the spirit of joining together, is so strong it can even stop opposing armies. This spontaneous cease-fire spontaneously spread through a 500-mile stretch of the Western Front, all without text messages or Facebook alerts. One German soldier summed up the event by saying: "It was a Christmas celebration in keeping with the command 'Peace on earth' and a memory which will stay with us always."  Indeed, it was a memory that stayed with those soldiers forever and one that provides and valuable lesson and timeless lesson that is equally relevant today.
Erma Bombeck once remarked, "To receive a gift molded from love and sacrifice, selected with care and tied up with all the excitement the giver has to offer, is indeed rare. They don't come along often, but when they do, cherish them." That cold, awful night in the dark trenches was transformed as the sun rose on Christmas Day. Seen in the light of a new day, the opposing soldiers offered each other a gift truly molded from love and sacrifice. The palpable peace that spread through the ranks was indeed a gift so rare that they would cherish it forever.
The camaraderie that developed among these brave men who put both language and pride of country aside, calls to us through the ages and whispers a gentle lesson. There is no situation where one can find himself completely without hope and no condition that can suppress the human spirit or override the innate kindness within each of us.
Times of conflict often give birth to some of the greatest miracles of all. This year I propose that we all refuse to go to battle with each other, especially our spouses. We refuse to allow thoughts and hard feelings about the affair ruin this special time of year.
You may be thinking that such a feat is easier said than done. But, really it is very easy if you make the choice to drop your verbal weapons and grudges for a couple of days. If you can put bad feelings aside for even 24 hours, you have accomplished a great feat.
Will You Create Your Own Christmas Miracle? 
It only takes one person to create a Christmas miracle. Despite what others do around you, you can make a choice to take the higher road both mentally and verbally.
After all, most conflict actually begins in our minds. Conflict begins because of how we think and how to choose to interpret certain events. Conflict begins with our internal monologues—our 'self talk.'
Misunderstandings due to people's internal monologues are a common theme used in situational comedies. Frequently, these misunderstanding are between husband and wife.
In television sit-coms, these misunderstandings look something like this: the wife is home all day obsessing about her weight, looking in the mirror and trying on different clothing. Internally, she is telling herself she looks too fat and will look terrible at her husband's company Christmas party. She believes her husband will be ashamed to bring her to the company party because she believes she is too fat and that the other wives are probably prettier. So, she frets over how she will lose 10 pounds in five days.
Thoughts of how to lose weight and her husband's alleged shame over the way she looks consume every thought. Pretty soon, she begins to feel angry at her husband because she is convinced he thinks she is fat and that he doesn't want to be seen with her at the Christmas party.  Even though her husband gave no such indication that she was fat or that he was ashamed of her, she has convinced herself of this lie. Her internal monologue convinced her all of this was true and she will start looking for cues from her husband that seemingly reinforce her incorrect belief.
Meanwhile, her husband had just gotten word that his cholesterol is too high. Earlier that day, the doctor scolded him and told the woman's husband that he needed to eat more salads and control his portions. The doctor mentioned the man's pot belly and told him that he was a heart attack waiting to happen. Of course, on the drive home, the man's thoughts become consumed with his own weight and mortality. When the man comes home, eating a healthy dinner is on his mind. He innocently tells his wife, "I hope you made a nice, small salad for dinner because all this overeating has to stop."
The woman is looking for cues from her husband to reinforce the idea he thinks she is fat. Instead of asking him why he said such a thing, the woman cries and says, "I knew you think I am fat and you are too ashamed to bring me to the Christmas party!"  Then, she runs into the bedroom sobbing and her puzzled husband says, "What did I say?" (Cue audience laughter.)
Many people can relate to situations like this because we do these things all the time. Each of us is in our head all day long and sometimes our thoughts get out of control. If we do not 'test them' against reality, we can reach conclusions that are untrue.
When the situations we are thinking about all day have to do with our spouse's infidelity, things get really out of control. We begin to make assumptions about ourselves and our worth based on our spouse's actions.  We react based on thoughts and assumptions that may not be true at all.
Then we lash out. The other person (our spouse) does not understand why we have lashed out and they are automatically put on the defensive. When this occurs, we reach a fork in the road.
We can escalate the discussion into a fight, or we can share our most vulnerable feelings and explain why we lashed out. Often when an individual is truly vulnerable without an agenda, the other person (a spouse) is genuinely willing to listen.
In these moments we can either create a divide in a relationship, or we can try to join together with our spouse by making ourselves understood.  However, in order to do this, we must drop our internal monologue and our agenda. We must drop our pride; we must drop our hurt feelings; and we must drop our resentment.
We Must be the Authors of Our Own Christmas Miracle
So, no matter how badly December has gone and no matter where you are in your recovery from the affair, there will be many times you will find yourself at a fork in the road.
Each time, I would like for you to join together with your spouse and work toward creating mutual understanding.
Why am I telling you this? Is it because I do not understand your pain and possibly cannot understand what it is like to be you? No, that is not why I am telling you this. I do understand your pain (to some extent) because I have been there.
You Have the Power – Staying Empowered Through the Holidays and Beyond
I am telling you this because I do not want you to give the affair or the affair partner the power to ruin your holidays. If you allow resentment, anger, and hard feelings to creep in, they will kill your joy. You will be giving the other person the power to kill your joy during a very special time where you need to be making new and positive memories.
I hardly believe that you want to give the other person that kind of power. So, if you really want to get revenge on the other person, take your joy back. In doing so, you take your power back. Have a grand old time despite and to spite the affair. Use this season as a time to be closer and more present than ever before. If you do this, you can create your own Christmas miracle. And if you create your own Christmas miracle, your family will notice and they too will be blessed.
Seven Things You Can Do to Keep the Peace
Do not read things into your spouse's behavior that are not there. If you believe your spouse is doing or saying something that offends you, give him or her the benefit of the doubt and speak about it another day.
Do not try to make your spouse look bad in front of guests.
Set your worry and your anger aside. Anytime a thought about the affair comes to mind, say to yourself, "I can think about this another day. I refuse to allow this thought to ruin my day." Then assign a day/time when you are allowed to explore these thoughts further.
Do not take on the role of martyr – you can be a martyr another day, but not during your holiday celebration.
Take each moment as it comes, take a deep breath, and no matter what happens, stay committed to the idea that you are in control and you will not allow another to steal your joy.
Buy a new set of lingerie, get a bottle of champagne, and try something new in the bedroom that you have never tried before.
Remind yourself that your wayward spouse is there with you.
Seven Things You Should NOT Do if You Want to Keep the Peace 
Do not bring up anything about the affair.
Do not dwell on any aspect of the affair, especially things that are triggering.
Do not perceive your wayward spouse as an adversary who is only staying with you because of the kids/finances etc.
Do not doubt your spouse when he or she shows genuine acts of kindness.
Do not allow insecurity to get the best of you because it will make you seem very defensive to others, even though you only want to be self-protective.
Do not get into tit for tats, no matter what the topic.
Do not stonewall your spouse.
I am sure there are many more items you can think of, so these are mere guidelines. I encourage you to share this article with your wayward spouse, especially since the next section contains a message just for them.
A Message to the Wayward Spouse 
I have observed that many wayward spouses cannot begin to fathom the pain they have caused their spouses. They cannot begin to fathom it because the thing that was causing their betrayed spouse pain was giving them a degree of selfish pleasure.
During this holiday season, you are going to need to be extra supportive, extra loving, and extra caring to your betrayed spouse. You created the problem and you have to be the one to help fix it. All wayward spouses must be the healer of their betrayed spouse if there is any chance of full recovery.
It's very difficult to put into words the feelings of being betrayed by someone you love. There are no words to adequately describe how the betrayed spouse feels when they find out the most sacred and special bond they have ever had was broken.
Wayward spouses cannot begin to fathom how much damage they have done by choosing to break such a sacred bond. The pain a betrayed spouse feels when their heart is so carelessly stomped on by their wayward spouse is unbearable.  The worst part is that they were lied to—they were promised life-long fidelity and then went and did whatever they wanted despite the consequences to those in their lives.
If you are a wayward spouse and you cannot understand the harm you have done, just take my word for it and know that most people would rather lose a spouse due to a death than to live through a spouse's infidelity. When a spouse dies, the living spouse can look back and say they had a faithful exclusive marriage; that they had something special.
But, when a wayward spouse cheats, all of the sacredness of marriage is wiped away in an instant. The fact that the wayward spouse is still alive serves as a daily reminder to the betrayed spouse that they (the betrayed spouses) were just pawns in a selfish game.
The mere fact that the wayward spouse still exists constantly reminds the betrayed spouse they were only good enough until a better deal came along. The betrayed spouse feels like he or she was no more than a placeholder until the wayward spouse's alleged 'soulmate' arrived. Whether or not that was a wayward spouse's intention, it is how a betrayed spouse often feels.
Even when you attempt to rebuild your marriage, your betrayed spouse will always have that lingering thought in the back of his or her mind that you are staying for the wrong reasons. A part of your betrayed spouse will always believe that you are staying so that you don't have to split assets or look like the most horrible human being to your children.
This holiday season, I need you to drop your self-righteousness about your affair and I need you to go out of your way for your betrayed spouse. I want you to do little things each day to demonstrate that you continue to stay because you genuinely love your spouse. Drop your ego and your needs and attend to the needs of your betrayed spouse.
After all, you hurt an innocent person who did not have a choice in the matter. You broke the most sacred bond available to mankind. You have a lot to make up for and you make up for it by treating your betrayed spouse in ways that demonstrate your love and commitment to her or him.
I do not know if you are capable of understanding what you have done to your betrayed spouse because you have not experienced it. Being a betrayed spouse is an experience that is so painful it is difficult to put into words. So, please be kind and patient with your betrayed spouse this holiday season.
In Summary 
The holidays can be difficult on so many levels, but especially when recovering from an affair. The holidays seem to bring up so many hard feelings. So, we must make a choice. We can either be at war with our spouse, or we can take a cue from those brave soldiers who fought in WWI. We can drop our weapons and our defenses, even if just for a little while.
If sworn enemies who do not even speak the same language can do it, we certainly can do it. After all, the very happiness of our marriage depends upon it. Take Erma Bombeck's advice and give that rare gift molded from love and from sacrifice. Put aside hard feelings and live gratefully in the moment. If you do that, you too can have your own Christmas miracle.