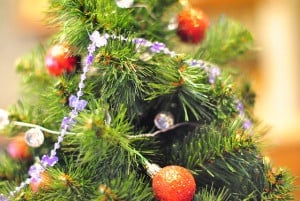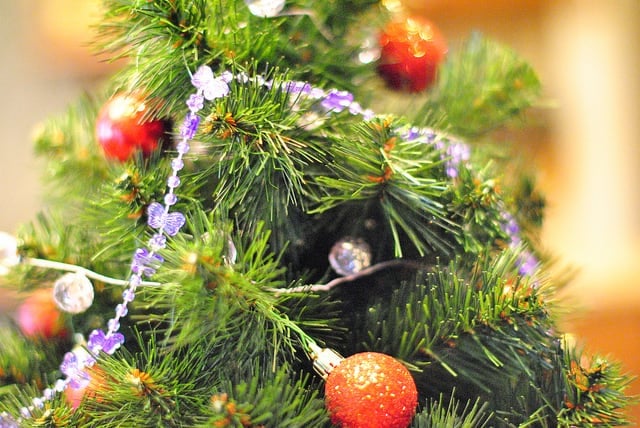 It's a couple days after Christmas as we write this and we both feel pretty exhausted.  Christmas is always such a whirlwind around our home but this year seemed even more so.
Perhaps it's because we had back-to-back nights where we cooked and entertained for about 20 people – or maybe just that we're getting older, but this year wiped us out more than usual.  
Anyways, we had a very nice Christmas and we hope that you managed to do the same.
Our girls are home from college and our son and his girlfriend spent a couple days with us , so it's been enjoyable to say the least.  Even our two nights of parties went off without a hitch.  No drama.  No arguments. Minimal stupidity from various family members.  It was good.
A Family Secret Exposed!
Now, if you've followed our blog for any length of time – or have at least read a number of posts, you may know that our extended family has had its share of relationship related occurrences over the years.  Most notably of course has been multiple instances of infidelity.  
Well, on Christmas day we were having a discussion with our brother-in-law (Let's call him Burt) who quite surprisingly disclosed that he just discovered through DNA testing that his brother (Ernie) was fathered by someone other than who they thought was their father. 
This wasn't a tremendous shock to him as his mother apparently bragged about her extramarital trysts when he was a young boy.  In fact, for some reason she was quite mean about it and would throw her affairs in Burt's face like they were some sort of payback for his father mistreating or neglecting her. 
Well, apparently Burt's mother had an affair for several years with a man who they suspect is Ernie's father.  Their two aunts (mom's sisters) were even in on the cover up as they knew about it and kept it quiet for some 60+ years!  
So a few weeks ago Burt took his suspicions a step further and called the man in an effort to find out more information.  The man was quite friendly and was certainly aware of who Burt and Ernie were but never really admitted to being the father.
However, Burt, an attorney and former undercover DEA agent, plans to pay a visit to this man, who would now be in his eighties, to try and get a DNA sample from him so that they can know for sure if he is Ernie's father. He also wants to determine if this guy could possibly be his real father as well.
Crazy stuff!  Each year our family seems more messed up than we ever imagined.
Share Your Christmas Experiences 
Anyways, prior to Christmas we ran a few posts about surviving the holidays and we also sent out some holiday related resources on a few different occasions via email. Considering that focus on the holidays, we wanted to hear how Christmas went for you.
Please share your Christmas experiences with the rest of the blog community – good or bad.
What sort of challenges were you faced with during the holidays that may have been different from last year or any other time of year?
Perhaps you can share how you were able to cope with triggers, emotions, thoughts and any other affair related issue that came about.
If there is anything else you want to share or have questions about, please feel free to throw it out there!
Thanks and take care!
Linda & Doug