There is no shortage of excuses as to why some people have affairs.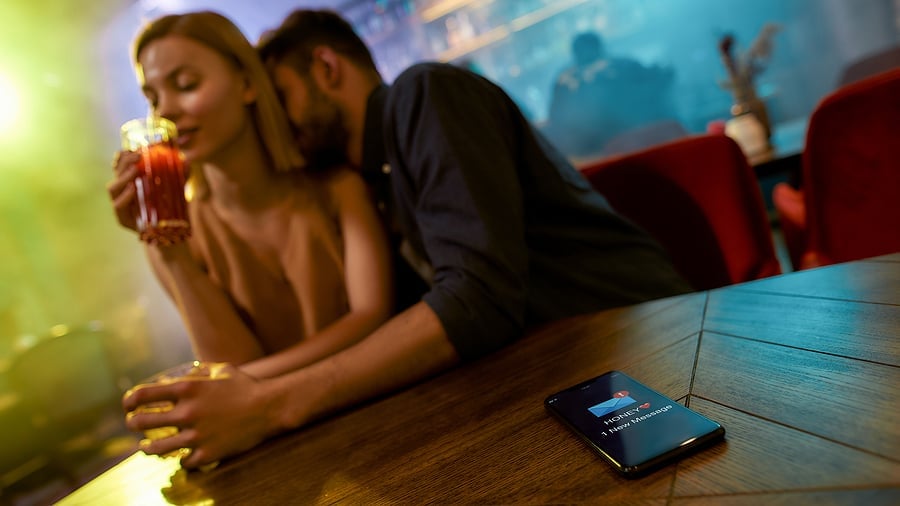 By Sarah P. 
We had a guest post that caused quite a stir. A man named, Dark Horse, wrote an article for this site about his serial cheating.
Dark Horse is a married, serial cheater and believes that having lovers on the side makes his marriage better.
Dark Horse explained, "I got married just over 10 years ago and have 3 wonderful children. My wife is a tough cookie, she's pretty, smart and professional, but after the kids were born, what little attention I got beforehand completely went on them. I dropped so far and fast down the pecking order in my own home that I felt that I was wanting and craving the attention elsewhere."
Dark Horse also proclaimed that he loves his wife and does not want to harm her, by her finding out, about his escapades with other women.
Dark Horse has taken it a step further and now teaches others how to have affairs, via his blog, and via writing articles for other media outlets.
If you read that article and felt like you were pulled down a rabbit hole, you are not alone.
When it comes to affairs, there's no shortage of excuses. Cheaters often rationalize their behavior by blaming their partner, citing dissatisfaction in the relationship, or simply succumbing to temptation. But what really drives people to cheat?
If you're the unfaithful, get it, read it and carefully consider the advice. If you're the betrayed, give it to your unfaithful spouse.
Why Some People Have Affairs
A recent survey of over 1,000 cheaters revealed some interesting insights into why people stray from their partners. I take these reasons below with a grain of salt. Why? Because cheaters are also liars and many of them lie the most to THEMSELVES.
The most common reason cited was a lack of emotional satisfaction in the relationship (42%), followed by a desire for more sex (32%).
Other popular reasons included feeling underestimated or unappreciated by their partner (26%), and boredom with the relationship (24%).
Interestingly, less than half of respondents said they felt guilty about cheating on their partner.
This suggests that many people rationalize their behavior, making excuses to ease their conscience.
When it comes to the length of an affair, the majority of respondents said they had cheated on a partner more than once (68%).
On average, people confessed to cheating on their partner three times BEFORE getting caught.
While there are many "reasons" why people cheat on their partners, it ultimately boils down to their "perceived" and "rationalized" dissatisfaction in their relationship.
Cheaters often rationalize behavior by telling themselves they're not being fulfilled emotionally or sexually in their marriage.
They sometimes fool themselves into believing that happiness can only be found in an affair partner.
Most of all, the mantra here is that CHEATING IS A CHOICE.
The rationale people use to defend their affair is no more than a lie they created to feel less guilt OR to feel justified in their behavior.
If You Suspect Your Spouse of Cheating
If you suspect your partner is cheating, you might want to have an honest conversation with your partner. But, it's important to know that having an honest conversation without any proof will often backfire and cause your spouse to be even more secretive.
You also might be tempted to talk about what each of you needs to feel happy and satisfied in a relationship. But, if your partner has already found an affair partner, such conversations will be useless.
Your spouse might end up using such a conversation to tell you everything that is wrong with you. That will leave you feeling defeated, hurt, and more confused than ever.
In Summary
People have affairs and use a million reasons to rationalize them.
People who cheat generally won't stop until they want to stop, until they get caught, or until it's no longer worth it.
In other words, they may stop cheating if they stand to lose everything. Or, they may keep going.
In Dark Horse's article he admitted that he loved his wife and yet his worst nightmare was her finding out.
Yet, his worst nightmare is not stopping him from seeking out the other "mares" in a green, grassy field.
As they say, "you can lead a horse to water, but you cannot make it drink."
If you're the unfaithful, get it, read it and carefully consider the advice. If you're the betrayed, give it to your unfaithful spouse.