Lee Baucom Ph.D. believes there is a common theme of what fuels infidelity. It's an easy to remember acronym: F.A.L.S.E.
Dr. Lee Baucom PhD is one of those marriage and relationship experts whose work we really do enjoy. 
Whether it's his blog/podcast or his Save the Marriage System, his work is full of common sense, effective advice and guidance. I personally have learned a lot from his material.
I recently became aware of a book that he has written, Recovering From The Affair: Your Guide To Saving Your Marriage After Emotional Or Physical Infidelity, and had to pick it up.
Once I started reading, it didn't take long to find some information that I thought would be good to pass along to all of you. 
So, I shot Lee an email and asked his permission to use and excerpt from the book, and he said "No problem."
The excerpt from his book that I'm including is all about the 5 main elements that fuel an affair.  Lee uses the acronym F.A.L.S.E. to make it easy to remember.
Please read on…
---
The Common Theme That Fuels Infidelity is F.A.L.S.E. 
by Lee Baucom PhD
As I've talked to couple after couple, I've discovered there is a common theme of what fuels infidelity. I will use an acronym so you can easily remember what is fueling this affair: F.A.L.S.E.  It's FALSE because it's not real, but it feels that way.
Here's why:
F is for Fantasy
One of the key pieces of an affair is the fact it is based in a fantasy life. It's not based in reality. It's not based on raising children, getting up in the morning, getting ready for work, and struggling through the day. It doesn't include seeing each other at the worst moments when people are exhausted and tired, sick and down. It's built in a fantasy life of getting all cleaned up, getting dressed, of meeting somewhere interesting, creating a sort of fantasy around the other person.
In fact, most of the time it very much is a fantasy about the other person. People will rationalize this, claiming they do really know that other person; but they're not seeing them in any other context than this fantasy arrangement.
When that happens, people create a story through imagination. We humans have some core human needs. Sometimes, those needs compete. For example, we like to have something we can count on, yet we also like variety. Those two human forces, liking sameness and liking variety, are present at the same time. The infidelity fantasy often steps in when someone feels like there's not a lot of variety in life. That can be very alluring, even addicting.
You see your spouse when your spouse is not cleaned up, and when your spouse has bad breath, and when your spouse is sick, and when the kids are grumpy, and when the job is not going well. That's one little story to tell about "sameness." Then there's this other person and the fantasy life. It is often about romantic settings and dinners, sexual excitement, and both people being a bit more careful about appearances.
So, the F is this strong layer of fantasy that exists in the affair relationship. It's not about knowing someone in day-to-day life; it's about living in a fantasy world.  It also raises the adrenaline load and thus, the adrenaline attraction.
A is for Adrenaline
Whenever we talk about infatuation, adrenaline is always a part of that. So the A in FALSE is adrenaline attraction. That adrenaline attraction is always based on that excitement. And the excitement drives us towards something.
Adrenaline, as you probably are well aware, is a very addictive substance that we create in our own body. That same charge you watch adrenaline junkies go after is the same adrenaline that fuels the fire of affairs. Adrenaline is always the beginning point of a relationship. When we're in an infatuation level, it's always about adrenaline.
I want to draw one crucial distinction about adrenaline. It always has a level of fear to it. Whether that fear is of getting caught, or whether it's because you're breaking your values and your norms, or whether it's based on the fear of losing that other person. There is a fear level that fuels it.
That's the opposite of what happens when we are in love, when we switch from our adrenaline attraction to an endorphin attraction. Adrenaline attraction is always based on getting that jolt of excitement, feeling that charge.
Whenever we're away, we're pining for that other person, pining for that punch of adrenaline, and probably worried a little bit that the other person is possibly finding someone else attractive.
That's what happens in the early stages of any relationship. We get that charge out of being with them, and we get another charge as we wonder what's going on with them when we're apart. That's true in an affair.
But when we love, we switch over to the endorphin system in our body. Endorphins make us feel good, but without fear. Endorphins are triggered when we do loving things. Adrenaline is triggered when we're going after something, grabbing something, getting that charge. Endorphins are activated when we're giving our love. This is one of the clear distinctions between a loving, long-lasting relationship, and an affair. Adrenaline fuels our fantasy world.
L is for Lostness
Often, the affair relationship is based on a feeling of "lostness." That's the L in FALSE. Many times an affair erupts when somebody is feeling particularly lost. Maybe the marital relationship is not clicking the way they want it to, or the connection is not there. Maybe their job is no longer satisfying, and they're not sure what to do next. Maybe the kids are reaching a new stage in life, and they're not sure what the next chapter brings. Roles may be changing anywhere in life, leading to the feeling of being lost.
You might treat the feeling of "lostness" by finding another person and disappearing into the relationship. If things are not going well in an area of life – if somebody is feeling lost and stuck – and then the affair comes along, it can distract from that mental pain.
It doesn't mean that it was "meant to be," and it doesn't mean that it's "the perfect relationship," or any other rationalizations. It's just a way some people try to treat the feeling of being lost.
Remember that "lost" is one of the central feelings of a midlife crisis. In a midlife crisis, people feel lost and don't know what to do next, don't know where to go, don't know how to find meaning. They're trying to find something that will soothe that feeling of "lostness" or emptiness.
An affair is an attempt to find that something, and not in a healthy way. It does create a distraction from the lost feeling. The lostness of life often finds its salve in an affair in very inappropriate ways. But that's also part of what fuels it.
S is for Secrecy
The "S" is also a powerful fuel for an affair: "secrecy." In fact, secrecy is one of the biggest fuels in an affair. Whenever you can't tell people what you're doing, you probably shouldn't be doing it. That's typically true with an affair. People don't usually announce they're having an affair, that they're cheating on their spouse. (At least not in the early stages – maybe they do later in the rationalizing process.) And that secrecy heaps fuel on the other pieces of the equation.
The secrecy creates more of a fantasy life, and the secrecy strengthens that adrenaline charge. When you have to keep secrets, there's an exciting level of fear to it. The secrecy grows in the extent people go to hide things. There may even be hidden phones and apps to hide communication. In recent years, I've noticed many creative ways people use technology to escape being noticed. That fuels the secrecy, which fuels the affair.
Often, when an affair is finally discovered, it begins to fall apart on its own because that secrecy is punctured. It takes away something of the belief, the self-rationalization that this is hurting nobody, that it's okay. It takes away the energy of having to be secretive, joined together by the deception. And suddenly, it all comes crashing down when the spouse learns about it.
Truth is, secrecy eats away at all other relationships. The person begins to work very hard to hold onto their secrets, covering them up with more and more lies. As we all know, once you tell a lie, it spins out to lie after lie after lie to cover that first lie. Suddenly you're lost in the dishonesty. You're lost in the secrecy that comes with that dishonesty. And pretty soon that spirals into this powerful link between two people acting dishonestly, caught in a web of lies.
When people are keeping secrets together, it bonds them in ways that are very dangerous, at least outside of the boundaries of a real relationship. I say a "real relationship" because the majority of affairs do not last. The majority of affairs fall apart at some point, if for no other reason than the people involved in the affair realize there's a dishonesty to the relationship and they can't even trust the person with whom they're cheating. Because they know that person would cheat. They often begin to self-implode as one or the other recognizes the dishonesty that's involved.
E is for Ego
And that leads us to the last piece, the ego, the E in FALSE. The ego really fans the flames because the ego is about "what I want." Somebody is getting an ego charge out of the fact that somebody wants them so much. This is yet another huge part of what fuels the affair, this feeling of being wanted.
It often comes, as I said earlier, out of the disconnection in the marital relationship, leading to an Achilles heel, a wound that's not getting treated in the relationship. In the disconnected marriage, there is a bruised ego from feeling unwanted, which may lead to looking elsewhere for an ego boost.
Affairs often develop at nodal events in life, turning points or major transitions. For instance, one risk point is when a couple is expecting, or has a young child, because the attention of the couple becomes focused on that child. That can be an ego bruise.
Or when a child starts school or goes off to college, there can be an ego bruise of a loss in the parenting role. There is an ego bruise in any role loss – it leaves someone feeling "less than." Or when there's a job problem: the job is not going well, is ending, or somebody's stuck in a job. There can be an ego bruise, leaving somebody vulnerable to an ego stroke, a way of feeling better about things.
But love is not about ego. Love is about caring and attending to the other person, protecting the relationship. An affair is about the ego and getting what you want. Even the acts of what look like love that happen in infidelity really are about maintaining and keeping that person around to make sure that it's an ego stroke, that it continues to fuel that pattern.
The Fuels of Infidelity Tell Us More…
There you have them, the fuels of infidelity. Fantasy, Adrenaline attraction, the Lost feeling, the Secrecy that's built up, and the Ego looking for attention.
Pretty clear, but not very pretty. Sometimes, this is a painful realization, even confronting. And many people insist this is NOT the case in their situation.
But with a little time and distance, the way we humans fool ourselves and rationalize our behavior becomes a bit clearer. The intensity of the fuel can sometimes keep us from wanting to see the dynamics in a situation. As the fuel burns out, the factors become clearer.
What these factors also tell you is what it's not about. It's really not about that other person. It's not about the person with whom somebody's having an affair. That person becomes an object and often a projection (or fantasy) of what a person wants.
The affair partners imagine certain traits in each other. They begin to take subconscious or unconscious material and try to make that person what they want them to be, even if it's not at all true. The person becomes an object of infatuation and projection, a fantasy.
By the way, that brings up the point that it's not really about love. It truly is about infatuation. To be clear, all relationships start in infatuation. And some relationships make it to love. That is rarely the outcome, though, of an affair.
The problem with an affair is the infatuation is rooted in such dishonesty and secrecy and adrenaline, it rarely has any chance of moving beyond that. The relationship is based on dishonesty, which begins to eat away at the foundations of that relationship. Very few affairs can make it very long in real life because they already have the danger points built into them at the foundation.
Change Your Thought Process – The Blame is Not Yours to Take
Also, it's not about life. The escapism that happens in infidelity is incredible. People go to great lengths to sneak around and see each other; that's just not real, day-to-day life. That's a fantasy life which is not sustainable, and in the end, not particularly fulfilling. It might meet a need here or there, but it can't meet all of the needs that are necessary for a relationship. That wrecks the affair relationship.
It's also not about honesty. No matter how many times I've heard two people involved in infidelity tell me they are 100% honest with each other, I know the relationship is not rooted in honesty. With only rare exceptions, affairs happen outside of the affair partners' values.
This points us back to what the problem is: human wiring is always for connection. We desperately want to be connected to another person in deep, intimate ways. When we're looking for that connection, sometimes the wires get crossed and therefore when we connect, it's inappropriate.
Instead of wanting to admit to that, it often leads to rationalization of emotions and actions. Somehow you've got to make the relationship acceptable. It's well established in psychology (and in the marketing world) that people first make a non-rational, emotional, primitive decision, and then they back it up with reasons to justify it. We always believe we're making a reasoned decision, but it's always ruled by that non-rational, emotional, primitive choice.
Affairs happen based on non-rational decisions (and the desire to have sex with somebody else is, by the way, a primitive decision) and then we spend our time trying to justify it. We try to find rational reasons for the affair instead of recognizing that we've allowed our emotive, primitive side to take over the sensible side.
We've allowed that place of fantasy, of adrenaline, of maybe feeling lost, holding onto secrets, and needing an ego stroke to lead us to a place of cheating. And then we try to make sense of it.
If you're the person who has suffered the affair, recognize that it is not about you. If you are comparing yourself to this other person, stop. It is not about comparisons because it's not about the other person. That other person functions as an object, as a projection of your spouse's imagination and other subconscious desires.
If you're having an affair, recognize that you have been caught up in the process. And that process rarely goes to a healthy place when it starts with a values violation. Very few people can tell me (in a rational moment) that affairs make sense and that affairs are okay. Yet many, many people commit affairs. Many people who are good and decent spend their time living in a fantasy, driven by adrenaline because they're trying to deal with that lost feeling. Then they create secrets that lead further down that road, all while trying to get an ego boost.
That's a quick and painful look in the mirror or look through the window, whether you're having an affair or whether you are dealing with a spouse having an affair.
Almost always, rocket fuel burns out; it burns hot, but it burns out. Hopefully, this knowledge will give you guidance for moving forward. The question is not really whether it will burn out, but what gets scorched along the way.
None of what you have learned will immediately remove the hurt and pain, or the confusion and excitement, of an affair. But it does give you a path through the process of recognizing the affair for what it is: an escape, a non-rational/emotional decision, and a blaze of a relationship that is untenable and unsustainable at least 99.9% of the time. Chances are very good this is true in your case, too.
---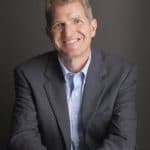 We want to thank Lee Baucom PhD for allowing us to utilize this excerpt from his book, Recovering From The Affair: Your Guide To Saving Your Marriage After Emotional Or Physical Infidelity.
Be sure to check out Lee's blog/podcast and his very popular Save the Marriage System.