An affair survivor confides in some friends who are cheaters and gets inside the mind of the other woman.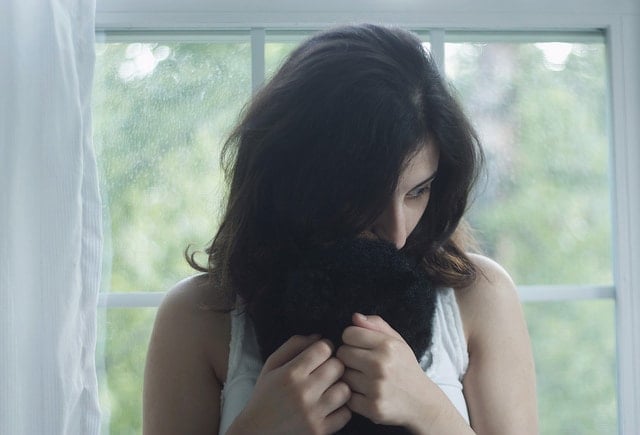 by 'TryingToGetOver'
There are two people in this world who I told about my husband's affair. And they are both cheaters themselves.
Why would I tell them, of all people? Well…because I trusted that they could help me understand. I needed to know how HE could do this, but even more, I needed to know how SHE could try and break up our family. 
I needed to get inside the mind of the other woman (OW).
If affairs are common (and duh, they are) then OWs are common—and we know them. They are not demons. Well, maybe a little bit. Mostly they are self-centered and short-sighted during the affair.
Here Are a Few Reasons the OW Does What She Does…
Please chime in with your own thoughts, these are just mine!
BOREDOM
In many cases of workplace affairs, I don't think the two people would even glance at each other had they not been thrown together some 8 hours a day. But when people spend most of their waking hours with coworkers, it stands to reason that feelings might flare up because of proximity and, frankly, boredom.
My best friend (and first person I confided in) has what I could kindly describe as a "work husband" who is someone else's actual husband. And I believe my best friend has done her best to make it something more. Why? It gives her a reason to look forward to going to work. She feels so happy to have a "friend." 
She knows it's shady. She counts on him to set boundaries, which she respects. I believe she staunchly refuses to think about his wife, a compartmentalizing trick critical for any affair. (And so important for us who have been cheated on to remember: It isn't about us. Sadly, no one is thinking about us.) The flirting keeps her work life interesting.
She doesn't want a husband, she'd rather die than be a stepmom, she refuses to use dating apps and has no interest in available men because she loves the freedom of being single and, at 49, is past wanting kids. She likes having this guy to dress for and talk to. I am not justifying this, just putting it out there because even if I disapprove, I know her well enough to understand her psychology.
BTW her words of comfort to me post DDay were helpful: She said, "You don't even realize that she can't compete with you. You're the mother of his children. You're his family. She can't catch up to the 20 years you have together." All true.
FLATTERY
On the other end of the spectrum is my workout buddy. I did not confide in her, but I learn a lot from her. She does not pursue other people's guys, yet she's been pursued by two of them, relentlessly. With one she got drunk, caved and slept with him, ruining the friendship she had with his wife. With the other, she has set boundaries, though IMO not nearly to the extent that she should. Her attitude is one of wonder and flattery.
When she meets men on dating apps, she has to try so hard to be appealing. But these married friends fall all over her, and she is just amazed. She knows it's wrong and has asked me many times, "What should I do?" My answer is always some variation of "Tell him to f-ck off," but she insists that's too drastic, that she must hope he snaps out of it. She doesn't want any couple to divorce. And so around it goes.
DELUSION
This is a variation of boredom, and one that works best with some physical separation. In the case of my husband's AP, she came up with this entire, second reality where she and my husband were a unit separate from the world. She didn't want to leave her husband. My husband was adamant that he wouldn't leave me. So they had a secret shadow life that was mostly virtual, so easy in this day of texts/chats/etc.
For her it was a balm during long, boring days as a housewife with only one child and a traveling husband. The delusion is apparently thrilling, and from what I understand actually being together is only a kick because it is short and temporary and secret. The "drug" becomes planning to see each other again, but there is little real-life connection and the relationship can't sustain if the curtain is pulled back.
FINANCIAL NEED
There is a whole subset of affairs where a woman is financially supported by a married man. The other friend I confided in put herself there, reasoning that the man was separated so it didn't really count as being an OW.
She was divorced and living on the edge with her kids at the time, so this still-married guy was comforting, bought her great dinners, flew her away on a short vacation, helped her pay her rent once or twice, and otherwise kept her going. I'm sure it's not an episode of life that she's proud of. And most of us don't have husbands who can afford to support multiple households! But in this case, too, I can understand even if I don't approve.
LOVE
I also know married people who divorced and took up with their APs, forming new marriages. Statistics show us these rarely last, but I know at least one that did. It's just important to know that this is a rare unicorn. People who don't have the decency to divorce and then court another person are going to continue to have relationship struggles.
Mostly what I conclude is this: The OW is not chasing a married guy in order to hurt his wife. I think that is nowhere on her mind. Those of us who have been betrayed are the victims, but the unintended victims while our partners and their APs live out an ultimately sad and doomed self-centered storyline.  They are living lies and deluding themselves and firmly shutting out thoughts about how hurtful they are being.
But tell me, what you think, are there other reasons that a woman would chase after a married man?
---
(Thanks so much to 'TryingToGetOver' for sharing her experiences with us – again.  We love to share articles from our readers.  So if you'd  like to submit an article for us to possibly post on the blog, feel free to contact us about your ideas.)
Photo:  mitramirae