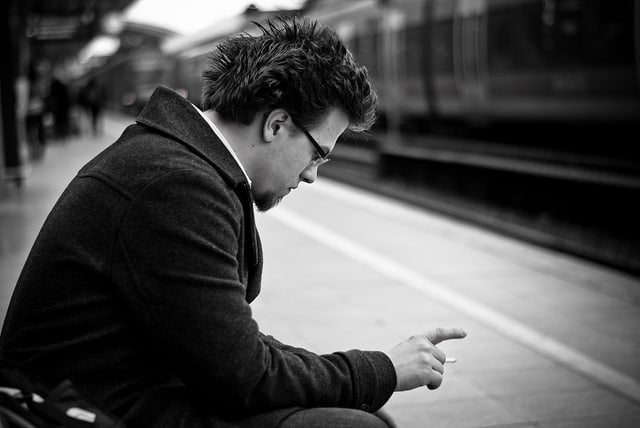 This article is about behavior that is no longer acceptable: Making cruel and blaming statements about betrayed spouses, statements that invalidate the experience of the betrayed spouse, and statements that silence the feelings of the betrayed spouse.
By Sarah P.
This post has been a long time in the making. It has been simmering inside me for years and has finally exploded to the surface.
This post is divisive and I am going to ask all of you who want to change the way society views affairs, to join me in standing up for betrayed spouses. It does not matter if you are at a dinner party or among friends, don't let statements blaming and invalidating betrayed spouses slip by.
For the past twenty years, I have been in various situations, including among so-called religious groups and among psychologists/psychiatrists and I have heard the following phrases stated in very condescending and flippant ways:
"John just doesn't do it for Jenny anymore and that's John's fault. He needs to stop being such a problem and give her all the assets."
OR
"Maya just can't accept that Vicky is better than her. Why can't Maya just let Vicky and Bob have the house and go away? She is making social occasions so awkward for us."
OR
"Sometimes people just fall in love with others and have sex. No one is at fault in these situations. Betrayed spouses need to grow up and stop making something so normal out to be a problem."
OR
"I do not understand why wives think it is such a big deal when a husband wants a friend with benefits. Why do wives take it so personally? It's just sex."
OR
"She/he has to accept that they don't do it any longer for their spouse and they need to be grown ups and move on."
OR
"Why doesn't she just leave him because he obviously doesn't want her. She has to stop being so pathetic."
OR
"Men are such pigs and she should have known that. She only has herself to blame."
OR
"If Earl had sex with Betty, then Peggy wasn't being a good wife. Peggy is the one to blame because some women just do not know how to take care of their man. It's Betty's fault, so why is everyone blaming Earl?"
OR
"Women are unreliable. He was so stupid to get married."
OR
"Veronica was stupid to get her PhD. No one can blame Steve for leaving Veronica for Nancy; Steve told the guys that Veronica was just a frigid intellectual and the guys said it must have been hell for Steve to live with Veronica."
AND
A quote from a female MD who I strongly suspect is a spouse poacher…
"Wives should just give up, you know? If he wants the other woman, a wife should realize she has lost the game and move on quietly. There is nothing more pathetic than watching a woman beg and plead to keep her marriage together."
Finally….
My a quote from another person in the mental health profession who has practiced for a long time…
"Sarah, you write about infidelity for a living. I don't understand why wives cannot accept that their husbands will become attracted to other women. Why can't wives just allow their husband to explore the sexual connection with someone else? Why do wives take it so personally when it's just sex? Marriage would be easier if women could accept that everyone would be happier if her husband could explore sexual connections with other women."
When I call that my favorite quote, I say that with sarcasm. But, it is an important quote because it shows the hypocrisy and also irony embedded in the thinking of someone who works in the mental health field. That person is trained to know better and I am sure this person would never say that to a client. Or maybe they would. If you have met a therapist like that, run the other way.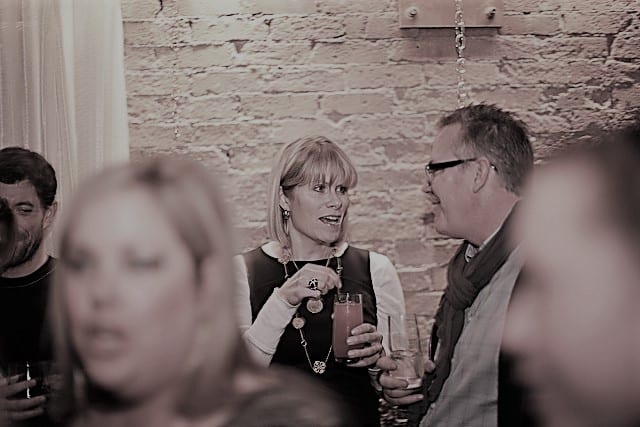 People Say the Darndest Things
None of those statements above are fictional. I have heard these statements.
I have changed the names of people involved and removed the context, but these statements have come from the mouths of diverse people I have encountered in person over the past twenty years. Also, I have altered the wording a bit, but it is identical to the idea the person conveyed. 
My personal friends do not say such things, because my good friends have too much compassion to say such things and understand that cheating is a choice.
So where did I hear those things?
I have heard these statements out at social events, or I have heard them at gatherings with my husband's coworkers, or while sitting in a coffee shop working alone on my laptop, or at book clubs; I have heard them at gatherings with my coworkers when I worked in various corporations, and I have even heard them from the mouths medical professionals.
Will You Speak Up?

The next time you are out at a social event and hear people blaming a betrayed spouse, will you speak up?
Speaking up does not have to include a confrontation. It can be as simple as, "Did you know that it is impossible to make a spouse cheat? Cheating is a choice."
You do not even have to follow it up.
You can just let it hang in the air and let it be.
If someone you know was cheated on and people around them invalidate them, will you stand up or stay silent?
Note: Invalidation takes many forms. It can be as simple as telling a person they do not have a right to feel the way they do about their experience, or that their experience is "no big deal," that they deserve no space to work through their experience, or that they have no right to feel at all.
I know we all have certain levels of comfort and I am not asking you to step out of your comfort zone as an individual.
I am simply asking if you could take a stand with me and say in your own words and at the right time that betrayed spouses do not cause cheating.
Communication 
I have to admit that talking about affairs at dinner parties or stating a view that is contrary to the views of others regarding affairs can be difficult.
This is no "cake walk."
But, if that topic of having one's cake and eating it too comes up, I would ask all readers to change the perceptions of others, even if it's just a single sentence. For example, when someone is gossiping and blaming a betrayed spouse and will not stop blaming and shaming the betrayed spouse, you could simply say:
"This has been on my mind too because of what happened to (person the friend is gossiping about). There is an article I read that was written by a psychologist. He/she talks about why affairs happen and the role of the betrayed spouse. Are you interested in hearing what he/she said?
If your friend, spouse, or acquaintance says no, then you can drop the subject. But, I think that statement is non-confrontational enough to start a discussion on the topic.
If your friend wants to hear more, you could say:
"The person who wrote the article specializes in infidelity and has discovered through research that cheating is a choice. I don't know if they are right, but isn't that interesting?"
If your friend scowls and disagrees, just hear them out with compassion, and then just drop the topic. You have planted a seed for someone to think about.
If your friend asks to hear more, then you can discuss that the article you read stated affairs are mostly about opportunity and ego gratification, and that each person must make a choice when someone flirts with them or offers sex.
If a friend wants to hear more, you can send them some links from your favorite authors from Psychology Today or the Huffington Post.
The right kind of communication is the key.
One of the most effective ways to communicate difficult topics in person is by using a soft, compassionate tone of voice and speaking a truth without making a certain individual a target. Stay away from absolutes and keep emotion out of it.
You need to stay authentic and speak your truth without offending others. Speaking about affairs is a difficult topic, even if you are speaking among friends about infidelity.
Rick Hanson PhD has some good tips on communicating about difficult topics:
"Speaking truly does not mean saying everything. You can cut to the chase in a conversation, not burden a child with more than he or she can understand, be civil when you're angry, and not spill your guts in a meeting.
Nor should you confide more than is appropriate. There's a place for privacy, for not telling A everything you know about B, for recognizing how intimately you can safely communicate in a particular situation or relationship.
Speaking truly – to yourself and to others – does mean being authentic. Is your outer expression lined up with your inner experience? Most of us have "that thing" which is hard to express. For me growing up, it was feeling inadequate. For many men, it's feelings of fear or weakness. For many women, it's feelings of anger or power. Could you find appropriate ways to say your whole truth, whatever it is?
Ask yourself: "What am I actually experiencing?" Relax your face completely and look at it in the mirror: What does it tell you? What does it say you really need these days?
Also ask yourself: "What's important that's not getting named?" This applies both to you and to others. Consider the hurt or anxiety beneath irritation, or the rights or needs that are the real stakes on the table. Is there an elephant in the room that no one is mentioning?" (1)
The not spilling your guts part resonated with me. When I am having a hard day, stress has built up over a period of time, and I am speaking with someone I know, I end up spilling my guts.
I refer to them as "verbal hairballs." If a cat's stomach ingests too much fur, a cat will cough up a hairball. The cat's stomach has reached its maximum carrying capacity for hairballs and so out comes the hairball all over the carpet. And the carpet cleaner just cleaned the carpet yesterday.
Yikes.
What a mess.
Well, I have a mental equivalent of verbal hairballs and I have to monitor myself for them during stressful times. 2018 has put many verbal hairballs all over that clean carpet.
Let me make it clear that I do not yell. I just have to process too much stress by either writing it out or speaking it out.
So, avoid verbal hairballs if you can. Sadly, I am a metaphorical Siamese cat who has been swallowing the hair of others all year long. 90% of these situations truly come from outside of myself, which is frustrating.
I cannot control the physical health of a disabled parent, or the fact that another family member has metastatic cancer, or the fact that elderly family members are financially struggling even though they were gainfully employed their whole lives and lost all assets during the big crash of 2008, or the fact that my husband's company was acquired and everyone is getting pay-cuts, or the fact that friends I have known for years are passing away… and on and on. I did not cause any of these incidents, yet they all affect me. And I have not named all the incidents; those are the tip of the iceberg.
Can 2019 be a better year?  Because the carpet is soiled from all those verbal hairballs.
But, you don't have to spill your guts. You can be neutral and factual when you are communicating about topics like infidelity.
More Tips On General Communication
Of course, the day will come when you might have to talk with a spouse who has hurt you or you might have to speak to a friend who is a wayward spouse and who is asking you to "cover for them."
Such conversations are metaphorical gunpowder. If you unintentionally light a match, the conversation blows up.
There are also specific strategies you can use to prepare yourself for difficult conversations, whether they are about infidelity or something else.
These tips are for planning future conversations about difficult topics. Here is an addended article from Psychology Today about scheduling hard talks and how to communicate.
"Before launching into your talk, schedule a conversation. Before having a difficult conversation, it helps to better understand your personal motivations:
"What is the worst part about it?
How does that worst part make me feel?
When else have I felt this way?
Is it better to be right or just have peace?
What am I trying to achieve?
What scares me about this?
How will this affect my life in the long term?
What would be an ideal outcome?
Invitations support cooperation, rather then bullying [the other person] into speaking when it's convenient only for you," said Karmin, who also pens the popular Psych Central blog "Anger Management."
These are several options for setting a time to talk (which needs to work for both people):
"Is this a good time to talk?
I want to talk; can we sit down tomorrow after dinner?
I need your help with what just happened. Do you have a few minutes to talk?
I'd like to talk about___________. When is a good time for you?"
Use an "I" statement.  "Come right to the point and use an 'I' statement," he said. Examples include: "I felt hurt when…" or "I'm concerned about…" or "I'm feeling really… (e.g., sad, scared, frustrated, overwhelmed, stressed), and I need your help."
Don't expect others to be mind readers.   Avoid the belief that other people should know what you're thinking or what you need without you ever saying it, he said.
Avoid accusatory or critical phrases.   They only lead others to become defensive. "You always… You never… You said… You should have… Why didn't you…" This also steers you away from finding a solution, and ensures you'll just fight "about the 10 last things that pissed each of you off." (2)
Some of you might be thinking these strategies are obvious and some of them are. However, it is important to revisit communication strategies over and over again until you can communicate the most difficult topics successfully.
In Summary
Will you stand with me on finding non-confrontational ways to educate people when they bring up infidelity?
I have actually been discussing this hard topic instinctively all my life. If someone blamed betrayed spouses in the past, I would always ask them to consider why they would blame a betrayed spouse. Of course, asking such questions is not in everyone's comfort zone.
But, can you find a way to gently spread the word about the facts regarding infidelity?
To Readers…
Tell me how you handle situations when your friends gossip about infidelity. Do you have any strategies?
Do you have any strategies on how to talk to an unfaithful spouse or unfaithful friend?
What have you done that has not worked?
What communication pitfalls do you have in your life so that we can all brainstorm solutions together? (What are your verbal hairballs?)
What was the worst conversation you had with a wayward spouse?
If you had a turning point in your marriage, was it due to finding how to truly communicate with your partner or was it due to some other factor?
What have you experienced this week?
What outrageous statements about betrayed spouses or infidelity have you heard?
Sources:
Rick Hanson, PhD. From: https://www.mentalhelp.net/blogs/speak-truly/
Margarita Tartakovsky. From: https://psychcentral.com/blog/tips-for-talking-about-tough-topics/
Photo:  Thomas Szynkiewicz