Does cheating run in the family? A recent study suggest that it just might.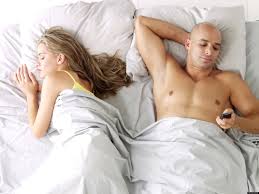 By Doug
One thing that we've witnessed over the last few years – which was quite surprising to us at first – is the number of incidences where the person who was unfaithful in the relationship also had a parent who cheated.
It seems that indeed the apple does not fall too far from the tree.
Infidelity tends to run in families. Children of unfaithful parents are often programmed to follow in their parent's footsteps.  As a result, they often consider infidelity to be the norm.
What the research says…
Now this is by no means an exhaustive research based post, however there was a study carried out a few years ago by Czech scientists who were looking into reasons why people cheat in long-term relationships.  They found that while both men and women had affairs, men were more likely to stray if their fathers had been unfaithful when they were growing up.
This would appear to explain the behavior of a couple of famous womanizing fathers and sons, such as golfer Tiger Woods and British soccer player Ryan Giggs.  I can't help but think a Kennedy might be included here as well.  You may have some additional examples.  
The researcher behind the study, Jan Havlicek concluded that as boys grew up, they learned from their social world what behavior was appropriate and what they could get away with.  Their father was the obvious role model.
Curiously though, Havlicek and his colleagues found that daughters were not affected in the same way by their mothers' infidelity.
However, another less formal study by the "have an affair" website, Illicit Encounters revealed that women are more likely to cheat on their husbands if their mothers had been unfaithful. The thought process being that many women feel their mother's infidelity gives them "permission" to cheat.
Like Father Like Son
Curiously as well, the Illicit Encounters study found that men are also more likely to stray if their fathers were philanderers – but not to the same extent as women.
The results suggest there may well be a "cheating gene" which runs in families – making the children of unfaithful people more likely to betray their partners.
The results were from a poll of 2,000 people who have had affairs.  Here are more of the findings:
The poll found that 73 percent of women who cheated on their partners had mothers who had done the same.
And 62% of those female cheats said their mother's infidelity had made it more likely that they would stray, too.
Just 22 percent of female cheats said their mother's disapproval would make them give up an affair – compared to 42 per cent for those whose mothers were faithful.
A further 32 percent of female cheats felt their mother's infidelity had given them "permission" to stray because the behavior runs in the family and would not be a surprise.
54 percent said their father's affairs made it more likely that they would have them, too.
25 percent of unfaithful men said they would give up the affair if their cheating father told them to.
This article by Dr. Bob Huizenga seems to reinforces these studies:
Cheating: Family history repeats
I ran into it again today, in one of my coaching calls.
This phenomenon may seem odd to most. Most never imagine it to be a possibility. But, for someone who has logged more than 30,000 hours of direct counseling, I've encountered it over and over again. It does happen and happens often.
The "it" is a person repeating the same actions of his/her parent.
The scenario today was of responsible loving mother/wife doing an about face.
Within a short period of time she developed an intense attraction, almost obsession, with her boss.
It grew into a full blown extramarital affair with her moving out, going on weekend trips with him, dressing provocatively, paying minimal attention to her 5 year old daughter and in essence, orienting her life around this new man.
She raged at her husband, blamed him for the affair and would wait impatiently for her next encounter with the other person.
Her history revealed that her mother exhibited almost exactly the same behavior to her father when she was as little girl – 5 years old!
Coincidence?
I don't think so. I've encountered this behavior far too often to dismiss it.
I believe the pain, guilt, hurt, fear and confusion we experience when traumatized as a child is somehow locked inside a person. We vow (at some level) that it will never happen to us.
However, when the biological child becomes the age of the little girl who suffered the abandonment, all hell can break loose.
It is a crisis. There is an attempt to "resolve" this pain, but the avenue chosen is often similar to the destructive path taken by one's parent. There may be good psychological reasons for this, but I don't want to go there now.
Suffice it to say that the husband suffers in disbelief and confusion. He no longer knows his wife. He receives well intended advice to "move on." But he can't.
A part of him knows her pain. This intuitive knowledge holds him to her. He waits, patiently, for her to face her demons, for her to gain the clarity of awareness and internal healing that will free her from the history of her mother.
**Learn more from Bob on how to end your infidelity pain.
So, we'd be curious as to whether this whole "Does cheating run in the family?" question also apply to our audience.  Please let us know if "parental influence" was involved in your own infidelity experiences – whether you are the unfaithful or the betrayed.   Leave your replies in the comment section below.  Thanks!
And in case you're wondering…Cheating does NOT run in my family at all.