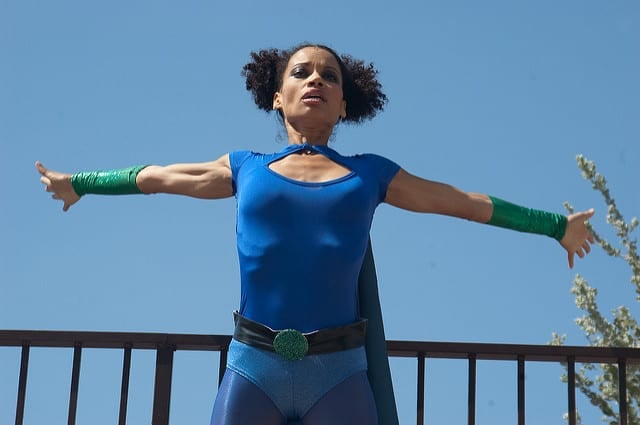 By 'TryingToGetOver' 
Our cheating husbands and wives all wanna be freakin' super heroes.
A year into the healing process I was using a journal with a goofy Star Wars theme, scribbling on a page with a line drawing of Luke ferrying Lea from one ledge to another via rope, an iconic image from the original movie. Spoiler: Luke and Lea never become lovers (they're long-lost siblings!) and Lea doesn't need rescuing (she outlives Luke in the series).
Thinking about "rescues" that don't need to happen got me confronting my husband about the hero-fantasy aspect of his affair.
I have read many posts here on the blogs from betrayed spouses lamenting similar situations. Their partners perked up when a woman said, "my husband isn't nice to me the way you are." Their ego was inflated when she said, "only you understand me." They bought fully into the fact that the poor, misunderstood woman needed them. They put on their superhero cape.
It works the other way too: Men court a married woman by playing the unloved guy needing a shoulder to cry on, or by saying that they, rather than the woman's husband, see her for the true beauty that she is. There is a lot of pretending that the real marriages are dead.
There is so much ego involved on both sides of these scenarios. The players unspoken agreement is to act out the fantasy of the rescuer and the rescued and congratulate themselves for it. But the tired old plot is the same every time. After the "rescue," then what? If "love" is based on someone in peril, it never settles into anything lasting.
The Hero-Fantasy & Alexander Hamilton
Have you seen the musical Hamilton? It's inspired by the true story of founding father Alexander Hamilton. A woman seduces Hamilton in exactly this way, claiming to be mistreated by her husband and so very embarrassed to ask for help but…cut to Hamilton sleeping with her while the chorus sings "Noooooo." The affair ruined his reputation and political hopes, and it devastated his wife, according to the biography on which the musical is based.
Hamilton himself laments, in the musical, "I don't know how to say 'no' to this." That seems to sum things up for my husband. I think most cheating spouses, as these blog comments tell it, sink into an affair a little at a time, starting by being supportive of someone (a coworker, an ex) and slowly crossing boundaries until vows and hearts break. They simply don't know how to take the superhero cape off and say "no."
As for my husband…
In our case, my husband's AP pleaded for emotional support, claimed that her husband took her for granted, and insisted she needed my husband for everything down to advice for raising her child. Every day, after I left for work, he was on the phone soothing her. The irony is, as my husband became, essentially, her partner, he was the one taking ME for granted, emotionally and physically abandoning me and leaving me alone to deal with raising our own kids. In making himself over as her hero, he became a true failure of a husband. 
So now that their affair is all over, I asked my husband, "Is a strong woman who doesn't need to be rescued doomed to be unloved? Am I less sexy because I take care of myself?" He swears that is not true but of course I can't help but wonder if, anytime he is feeling low, he will be tempted to rescue another damsel in distress to build himself up. Meanwhile I don't need a rescuer, I need a mate. I need to know we are a solid team of two stable people.
I have renewed respect for people who don't go looking to others to feel fulfilled. Myself included. This is exactly what my husband is working on: Becoming a person who digs inward for strength rather than searching outward. It's his greatest wish to get there, and I hope he does.
***************
Thanks so much to 'TryingToGetOver' for sharing her experiences with us on the hero-fantasy aspect of affairs.  We love to share articles from our readers.  So if you'd  like to submit an article for us to possibly post on the blog, feel free to contact us about your ideas.