The Affair Recovery Group
Join us as we dig deep into all the elements of affairs and what it takes to recover from one.
The Affair Recovery Group is a program that covers the key pressing issues important in dealing with affairs.  The program is broken up into 23 sessions.  You'll learn virtually everything you need to know about affairs and what it takes to heal and recover from them.
What's unique about this program is that this isn't just the two of us spewing information at you that you've probably already read in some book.  Rather, you can follow us as we dig deep into affair recovery with respected Marriage and Family Therapist, Jeff Murrah, LPC, LCDC, LMFT.
Additionally, these sessions with Jeff were conducted a few years ago (a little over a year out from D-day) at a time that was actually quite crucial to our own recovery and healing.  Thus, the questions (especially Linda's) are probably going to be quite relevant to what you're currently experiencing - or will soon experience.
This program is packed with real life, candid, professional, experienced based information, thoughts and feelings.  No fluff.
The Affair Fantasy - Defining, explaining, managing and coping with it. (4 Sessions)
Forgiveness - What is is and is not, the process, our experiences. (3 Sessions)
The Affair Fog - What is is, experiences, dealing with it, A Therapist's perspective (2 Sessions)
Rebuilding Trust - Barriers to trust, our journey to trust, trusting yourself, more... (4 Sessions)
Obsessive Thoughts & Triggers - Their effects, Linda's experiences, dealing with them. (3 Sessions)
Dealing with Anger and Other Emotions (3 Sessions)
Effective Communication - Talking about the affair, communication hurdles. (1 Session)
Rebuilding Self Esteem - What it is, what it's like to lose it, getting it back. (1 Session)
Case Study - Mentoring session with a betrayed spouse. (1 Session)
Restoring Intimacy - Defining intimacy, how infidelity affects it, getting it back. (1 Session)
28 Ways This Program Will Help You in Your Recovery Efforts
Here are just 28 of the many, many questions that are addressed in this program:
Are all affairs based on fantasies?
How does the betrayed spouse attack the fantasy without causing further disconnection or resentment?
Is it really possible to take a person away from the affair fantasy in the first place?
How do you get to the true story of the affair?
Why do most couples put out the wrong  "fire" when attacking the fantasies?
Why is forgiveness so hard?
What happens if there is no forgiveness?
How does the forgiveness process work?
Where do most betrayed spouses miss the boat when it comes to forgiveness?
What can both the unfaithful and the betrayed spouse do to deal with the affair fog?
What worked and what didn't work for Linda, and what did  she feel she should have done to get Doug out of the fog?
How long is the trust building process?
What exactly does it mean to not trust yourself?
What are the 5 steps that somebody who's lacking trust in themselves should take?
What are the barriers that prevent trust from being rebuilt?
What are the steps that a couple can take together to build trust in the relationship?
What does it mean from a clinical standpoint to obsess about something?
Why does the betrayed spouse obsesses about the affair?
How can a person manage obsessive thoughts and triggers?
What sort of things can the cheating spouse do to help the betrayed spouse manage their obsessive thoughts?
What are the emotions that the cheater might be experiencing after their affair is discovered?
What is the right way to express your anger?
How do you find the clues as to what the emotions are really telling you?
What are some steps that one can take to handle these emotions?
How do you rid yourself of the bad feelings and free yourself to think clearly?
What were the communication issues present before and during Doug's affair that may also be present in your relationship?
What are ways to get the cheater to open up and talk more about the affair?
What is intimacy and how can it be restored after infidelity?
When, Where and How to Join
Details: Full recordings and transcripts of The Affair Recovery Group are available to download, listen and/or read immediately.
Access: You can listen to the audios from anywhere with an internet connection or download the sessions to your favorite portable audio device. And since we provide transcripts of each session, you can always read them if you prefer.
Length: More than 18 hours and 149,000 words in total.
Ready to join? Sign up and claim your spot in The Affair Recovery Group below.
Buy Your Ticket
Your purchase includes…
Full access to The Affair Recovery Group. Your membership ticket will give you complete access to the 23 audios (18+ hours) in MP3 and streaming format, as well as PDF transcripts of each. You'll get practical, professional, real life, down-to-earth ideas, advice, strategies and perspectives for successful affair recovery.
Bonus Session: 5 Secrets to Re-gaining Control After an Affair. This hour long webinar is what spawned the idea for the Affair Recovery Group. Linda & Doug host therapist Jeff Murrah as he shares 5 things you can do to get back some control in your life after the affair. Again, you will receive this material via MP3, streaming audio and PDF transcript.
14-Day Email Support or 1-Hour Telephone Mentoring Session. You decide. We've discovered people have different preferences for how they like to talk about their situation to someone else. Some prefer to email, some like talking by phone. Either way, we want to give you some additional one-on-one support. So you have the option of either 14-day support via email, or we can jump on the phone for an hour. Your choice.
Access to the Private Monitored Forum in the Higher Healing area. In addition to email or phone support, you will have access to the private forum where you can share your story and gain support from others who are experiencing (or have experienced) the same struggles as you. This forum is a safe place and is strictly monitored.
Which Ticket Is Right For You?
Option 1:

 Get everything listed above today for just $100 (Normally $150)

(This price is for a limited time and reserved solely for those on our email list.  On Thursday 11/17/16 the price will go back up to $150.)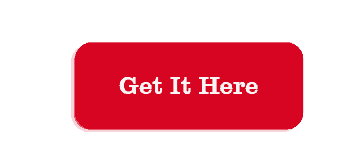 Option 2:

 If the additional layers of support are not a priority for you, then you can get just the audio and transcripts for only $

50

. 

(This will go back up to $75 on 11/17)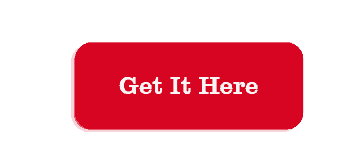 Buy your ticket now and benefit from all that's in The Affair Recovery Group!
This discount opportunity ends in...
We look forward to your joining the group!
Linda & Doug
P.S. The World's Greatest Guarantee
Plain and simple: This program will help you or it's free.
The Affair Recovery Group is filled with practical, down-to-earth ideas, advice, perspectives and experiences that will help educate you and guide you in your affair recovery process.  We're confident that you'll benefit from the program. However, if you join the group and hate it, then we think you should get your money back. No hassles.
You can breathe easy with this purchase. Everything we create is backed by a satisfaction and effectiveness guarantee. That means if you're not satisfied, we're not satisfied. Just let us know and you'll get your money back.
Still not convinced? Take a look at what some are saying after joining The Affair Recovery Group.
"Doug and Linda – this site has saved my sanity. I once again don't know what's happening with my marriage. I logged on tonight and it was like stepping into a therapy room. Thank you for continuing to maintain this site. It's a Godsend to me, especially today."

D.
"Finding out that my emotions were normal and completely valid made the path to healing a possibility.  Thanks Linda and Doug!"

T.
"I just read session 1 of The Affair Recovery program, and I know I have made the best decision in joining.Thank you to Jeff , Linda , and Doug. I have learned so much about how a new approach and mind-set will help in the understanding process."

M.
"Being that I am the unfaithful person in our marriage, I didn't know the 'real' impact of my actions. Listening to the program with my wife gave me a better idea of the type of emotions she is going through and how I can help her work through her healing."

D.
"Your program is like a revelation! Every day the trust in my marriage builds more and more! I really like the steps to rebuilding trust. This is hard to do, but you help make it easier."

S.
"The Affair Recovery Group helped me to realize this isn't something to just sweep under a rug and move on from. I now know it's OK to talk about the affair and walk through the pain with others like me."

O.