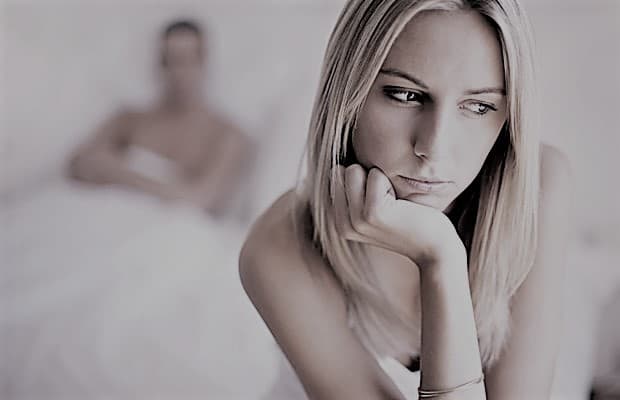 By Sarah P.
This article is a warning of the things to come. I have no good answer for this situation, but regardless, all the betrayed spouses of the world need to be on guard because Ashley-Madison now has more female subscribers than male subscribers.  
I will give some tips at the end of this article on what you can do, but the most important thing is being aware and having your eyes opened. It may feel good to be an ostrich, but we are at a time in history where being an ostrich could get you killed.
It is my duty to sound the alarm.
When Ashley-Madison was launched, it was at a time when someone building a website catered specifically to married people was still scandalous.
When my friends and I found out about it, we were in shock.
In fact, we reassured ourselves that the only people who would subscribe would be creepy, old men and hard-core sex addicts. (That stereotype could not have been more incorrect.)
When Ashley-Madison's data was breached in 2015, I smiled a very smug smile and hoped the site would shut down and metaphorically walk away with its tail between its legs.
Sadly, it did not and everything just got worse. Ashley-Madison has helped unleash a tsunami of spouse poachers and they are coming to a city near you.
(Cue satire)
Then, the news broke that the CEO of Ashley-Madison was actually cheating on his wife!!
But, in all of the interviews he gave the world he told us he was a loyal husband who wanted to tap into the financial potential of building websites for cheaters.
He insisted he was a good, loyal family man who just wanted to bring home the bacon. (Eye roll)
Sure, his bacon carried every kind of STD on the planet and I am sure those STDs were giving birth to other horrible STDs we have yet to name and discover. I am pretty sure the population of STD's exceeded the population of the planet decades ago.
But, the founder of Ashley-Madison did not care about that.
He just saw financial potential and an allegedly discreet and classy way that married people could meet each other for the purpose of blowing up their own lives.
Like literal terrorists who walk into a crowded street with a bomb strapped to them, they will take numbers of innocent people with them when the bomb blows up.
Only since these are emotional terrorists, not literal ones, they get a pass in life.
News flash: Discreet and classy infidelity is an oxymoron that only morons themselves believe. Adultery is never discreet and classy.
And the founder was not one of "those guys," hint, hint, wink, wink.
Unfortunately, his wife believed he was a wholesome family man bringing home the bacon in rather avant-garde ways.
But, no worries, society would soon get the French letter—and we did. Or was it the Spanish letter… or the Italian letter? Even people in the 1800's refused to have their classy country blamed for the syphilis epidemic.
"Oh no," the Spanish said, "it was those French people who spread syphilis. We are too busy saying Hail Mary's." And the French said, "We are too busy making Camembert and thinking up more social revolutions to spread syphilis—it must be the Italians." And the Italians said, "It was not us. We are too busy making homemade pasta and worshiping the Pope to spread syphilis. It must be the Spanish."
Round and round it went—and so syphilis came to be known as "the (insert country name) letter." No one wanted to take responsibility so if you were Spanish, you called it "the French Letter." And if you were French, you called it "the Italian letter."
During that time, Syphilis was like some kind of sick game of hot potato. The second one country got it, they threw it at another country. And the hot potato that was syphilis just kept getting passed around.
And when people were in the end stages of dying from syphilis, they experienced some really good times in life. They got an enormous and painful rash. And there was more fun to come—in the end stages of syphilis people's nervous systems and brains were invaded. People developed advancing dementia, psychosis, delirium, paralysis, and death.
That sure sounds like a barrel of laughs good enough to entertain every small village in Europe for generations.
Then there is the AIDS virus.
Has anyone forgotten that?
There is also cancerous HPV.
Cheaters of the world, if you want to ruin your spouse's life, well, having an affair with someone with cancerous HPV and having sex with your spouse is the way to go. In fact, cheaters of the world, you are also not immune from cancerous HPV and condoms do not protect you from it.
Also…if the other woman or other man says they don't have STD's, they could be lying.  People who cheat lie all the time and they lie about everything. If someone is willing to cheat, they will tell enormous lies. They could also be human petri dishes of STDs.
And guess what—the founder of Ashley-Madison wants to make sure that we revive the French/Italian/Spanish letter because that's what happens when people carry on discreet and classy affairs.
They get syphilis.
But, that's okay since it starts as just a tiny, little sore. The Ashley-Madison founder also wants to bring back the AIDS virus to large volumes of the population. But, most fun of all, he wants to help cheaters give their innocent, betrayed spouses cancer that starts as HPV numbers 16 and 18.
This guy probably makes a great guest at dinner parties.
He should win an anti-Nobel Prize for his non-contribution to humanity.
Or maybe he should be labeled a terrorist. Anyone who starts a website that proactively assists other people in destroying innocent people is a terrorist. So, in the end, the founder of Ashley-Madison and his website will be known in my mind as a terrorist group. 
They are terrorists against all that is good in the world—they are helping people destroy large numbers of innocent spouses and innocent children. They may not be using physical bombs, but they are using emotional bombs that will create large groups of people who have been destroyed from the inside out, by no fault of their own.
I think Ashley-Madison should be shut down and tried for crimes against humanity. But, what do I know? I am just a lowly infidelity specialist with a graduate degree in psychology.
(End satire.)
Ashley-Madison Now Has More Female Subscribers than Male Subscribers
Now, back to hard, cold reality. Again, all of the above was true, but I had to filter it through the lens of satire because some things are just too difficult to process without a little bit of (dark) humor.
Ashley-Madison just reached the tipping point where more women are cheating than men. From USA Today:
"Cheating husbands and wives might be most common in Seattle, according to a report from infidelity website Ashley Madison. 
The dating site for married men and women analyzed its 2017 data, and revealed which cities had the most member signups per capita in a release shared with USA TODAY. The data specifically was pulled from the summer of 2017 and also found that women signups hit an all-time high in July. 
"We know that these women are coming to our site because we provide a discreet platform for like-minded adults to connect and potentially meet," Ashley Madison's president and CTO Ruben Buell said in a statement. 
Seattle's top spot might be partly because it is the birthplace of Starbucks, Ashley Madison suggests, as the coffee chain has the most used gift cards by men who purchase credits on the website.
Denver came in second, with Dallas and Philadelphia not far behind. 
Ashley Madison, which boasts it is "the global leader for affairs," has more than 54 million member accounts. A little over half of Ashley Madison's users are female." 
Here is a list of Ashley Madison's top 20 cities, according to company's report: 
Seattle
Denver
Dallas
Philadelphia
San Jose
Los Angeles
San Francisco
Houston
Charlotte
Austin
Columbus
Indianapolis
Chicago
San Diego
New York City
Jacksonville
San Antonio
Washington DC
Fort Worth
Phoenix
Something interested occurred to me last week…
…But I did not have time to research it. I speak with people all over the world and I got the impression that I live in an area with a hot-bed of spouse poachers.
I have noticed that spouse-poaching is at an all-time high in my city. But, I figured I was just noticing these things because I write for an infidelity blog. Then, someone sent me that article and it all made sense. My city is in the top three of cheating cities.
I have never been truly scared before in terms of the future of the world.
There have always been people of "ill repute" and they were the subject of gossip. But, it appears in the past, society had so many constructs in place that kept people of ill repute in check.
It dawned on me that adultery, to many female spouse poachers, is the new little black dress. Because of the Ashley-Madison uptick, it also dawned on me that there are more female spouse poachers out there than I believed. Perhaps millions more than I had believed. 
Let us all get it through our heads… Ashley-Madison now has slightly more female subscribers than male subscribers. That means there are a lot of women out there who are so serious about finding an affair partner, they are flooding to websites for cheating.
This has many implications for married women and married men who are monogamous.
In the past, I have often written about the male wayward spouse as the default. Now, I think I may need to use the female wayward spouse as the new default. Until now, there has never been a time in recorded history where female cheaters exceeded male cheaters.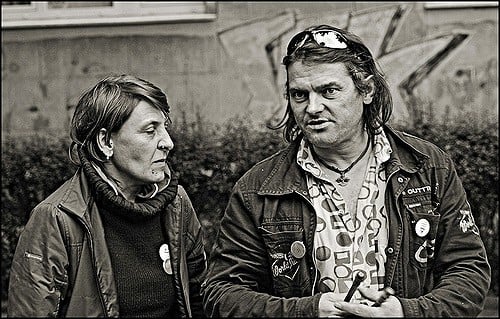 A Conversation with My Husband
Last week, my husband said a "clueless husband thing." He certainly was not man-splaining; it was different. Maybe I will call it "man-think." Man-think will now be the term that is used when men filter the world through the viewpoint of men and assume that women have the exact same motives as men.
I was trying to explain to my husband the concept of spouse-poaching. The conversation went like this:
Me: "There are more women than you think experiencing what I went through with my ex. What's worse is there are so many female spouse-poachers that I have lost count. This is so depressing."
Him: "So spouse poachers do what… they want your marriage? Is that what they want?"
Me: "Yes. They want your marriage, your home, and especially your husband. They want to destroy your life and be you."
Him: "Oh, that is really evil. Single women usually just want no-strings-attached sex with married men. I did not know they were evil enough to actually want to take the wife's place."
Me: "You think when women have affairs with married men all they want is no-strings-attached sex?"
Him: "Well, yeah. Otherwise, why would a single woman have sex with a married man… isn't she just using him for his body?"
Me: "You believe that women who have sex with married men just want no-strings-attached sex and to use them for their bodies?"
Him: "Well yeah. Otherwise, why would they have sex?  Don't they have sex with married men just to have fun?"
At that point, my head was tilted at a 90-degree angle and touching my shoulder. I did not know my head could tilt at 90-degree angles either—until today. That started a very deadpan monologue.
Me:  "So you have gotten to middle-age and you still believe that single women have sex with married men because they want no-strings-attached-sex just for fun. I will tell you that a single woman will lie to a married man and lie that she wants no-strings-attached sex—she will lie and say she just wants to be friendly friends with benefits. She will lie and say she does not want a real relationship because relationships are bummers and no-strings-attached-sex is what she wants!! Then she will try to have enough no-strings-attached-sex to very intentionally get pregnant. When that happens, she will cry and say she never wanted a baby—not her. She was just a happy-go-lucky gal who liked to take rides on a variety of male merry-go-rounds. But, she never wanted a baby—especially not the married man's baby!  And it will all be a lie—an elaborate ruse and an attempt to destroy a marriage and a family so that she can have the wife's life."
Him: (He kind of stared a blank stare into the air for about ten seconds.) Then he said, "So you are telling me single women lie about wanting no-strings-attached-sex with married men because they want to break up a marriage and family? Wow, that is really evil that they have sex just to break up families!"
Me: "So, something funny just occurred to me. You never said that having no-strings-attached-sex with married men was evil. It only got evil when you found out the woman was using that as a ruse to break up a family."
By that time, he was speechless and ended up walking over to the bed and laying down. That's what he does when he hears something that shakes his worldview.
The Fall-Out
Then, when I read the article about more women being on Ashley-Madison than men, I freaked out.
The thing that really bums me out the most is that marriage is no longer a safe place. Marriage is no longer a sacred place either. It appears a large part of the married population thinks that marriage is just a piece of paper they signed a long time ago when they were not in their right mind. WRONG.
I do not care if someone follows a religion or if they are an atheist. This does not matter when it comes to marriage, although marriage has been historically "married to" religious institutions.
Here is what matters: stable marriages are and have always been the bedrock of a stable society. This has been demonstrated for millennia, but also heavily studied by sociologists and psychologists.
The financial and emotional costs of a free-for-all and non-monogamous society are extremely high. When most of the population chooses to live immorally, entire civilizations fall.
People have been comparing the United States to the Roman Empire for quite some time. They have been saying all these things like too much immigration, too little immigration, too much socialism, too little socialism, too much government, too little government and on and on. They believe these things will ensure the United States becomes just another fallen empire.
But, these reasons are not why Rome fell.
There were many smaller things that happened to Rome. But, Rome could have survived those external threats if it had a strong moral center based on the 10 Commandments.
If you are an atheist or an agnostic, you do not need to shun the 10 Commandments. I believe the 10 Commandments are a set of principles that guide large societies so that those societies can thrive.
Our secular laws in the Western world are based on the 10 Commandments.  Or they used to be. Adultery used to be illegal in every state in the United States along with trying to steal another man's wife. That is no longer the case.
But, stealing, killing, and lying are still illegal. Unfortunately, the criminal code against lying is very limited. For example, you can be sued for picking a random movie star, writing a work of pure fiction about their life, and selling it as a real biography. The star could sue the writer under libel laws because the writer was lying. Writers cannot be sued for telling the truth about someone – they can only be sued for making up complete fictions about another, naming that person, and selling the fiction as if it were truth.
Thankfully, writers cannot be sued by telling the truth about someone. Still, I take great pains to hide the identities of people I have observed spouse poaching because their names, ages, locations and all those details are NOT important.
The only important thing is discussing what they did, how they did it, and how a betrayed spouse can handle these situations. Here is the thing about adultery – when you get down to it, every story is the same. Someone somewhere in the world broke their marriage vows and their family is suffering.
But, here is something interesting—slandering people and writing libel about people is illegal. However, during an affair, isn't the wayward spouse and the affair partner spending all day slandering their partner and committing libel against their partner via text message and email?
No one in the middle of an affair sees their spouse accurately—they often project their terrible behavior onto their spouse and speak and write many lies about their betrayed spouse. Slander and libel are illegal, but not if you slandered your innocent spouse to the affair partner.
Does anyone see anything wrong with that?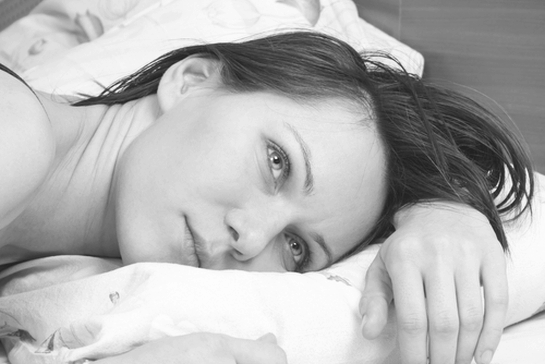 Adultery is the Universal Act that Connects Us All
Adultery involves having physical acts or emotional bonds with another outside of marriage. We only have two genders and there is a limit to the variety of acts that can be committed.
No matter where the adultery takes place, there are always common elements: lying, the breaking of marriage vows through physical and/or emotional means, and the terrible affect it has on families. That's it.
There are very few needs or acts that everyone in the world has in common. Everyone in the world needs food, shelter, clean water, and clothing that protects their body from extreme temperatures. Everyone in the world has experienced being born and everyone on the earth will experience death. These are human universals. But, adultery is also a human universal and it is just as universal and being born and dying.
There is no culture, no area of the world, no people, no gender, no race, no socio-economic level, no religion, and no sexual persuasion that is immune to adultery. It happens everywhere, all the time, and it literally is as universal and sure as birth and death.
Perhaps the colors of skin change, the languages change, the cultures change, but adultery is always the same. Adultery is the same in Beijing, China, as it is in rural Mississippi. If a betrayed spouse from Beijing and a betrayed spouse from rural Mississippi were put in the same room with a translator, they would talk and share the same events and same emotions.
They would cry together, they would talk about how the experience ruined their family, they would talk about losing the ability to trust, they would speak of the pain that has invaded the very center of their beings that refuses to leave.
They will speak of a pain that is with them from the moment they wake up in the morning to the moment they go to sleep at night. They will speak about the incredible loss that has come with the pain. They will talk about the experience of loss because of adultery and also speak of the paradox that they lost everything but cannot lose the pain. They will cry together as they acknowledge they have (metaphorically) lost everything in their lives except the pain.
So, if you read my blogs and could swear I am talking about Jane and John who live down the road, you are right and wrong at the very same time. You in wrong in thinking I am talking about Jane and John personally, but you are right because what I am writing sounds exactly like Jane and John.
But, I am not speaking about them at all and I have never even met them. Whatever I write that sounds like someone you know speaks to the universality that is adultery itself. I hear from people all over the world and only the names and/or culture changes.
But, adultery is the one thing that is cross-cultural.
It does not matter if Suki is at her favorite restaurant in Tokyo when she finds out her husband is cheating—when he accidentally sends her a text message that was obviously meant for a lover named Niko. It doesn't matter if Suki is eating udon noodles and sashimi when she finds out. The devastation will be the same.
Simultaneously, Chantal in Paris could be eating a breakfast of croissants and café au lait while reading the news. Her husband has pulled another all-nighter at the office.  As she sips her coffee, she receives a text that says, "I love you but I am not in love with you." Her whole world has been destroyed in an instant.
At the same time, Jane in NYC could be experiencing insomnia because her husband is at yet another "work dinner" and something feels off. She has decided open her husband's laptop sitting next to her to surf the web. Instead, Jane finds an email window that is open. She sees an email from a woman she has never met before and this stranger is asking Jane's husband when he will file for divorce. Boom. Jane's world is destroyed in five seconds flat.
Adultery is at an all-time high and I believe we have reached the tipping point. Soon we are going to be in for a massive domino affect that reaches far and wide into every corner of civilized society. A billion people could have their lives destroyed… think of the social repercussions.
In Summary
I do not have a good solution to any of this.  This is an opinion piece and a warning to readers. I believe that we must speak openly with our spouses about the repercussions. We must set boundaries that reduce or prevent the opportunities to have an affair. We must be awake and alert to this massive change in society.
If any readers believe in prayer, I think it is time for all of us to start praying for the marriages of the world everyday. I have been doing this for quite some time. Every night before I go to bed, I pray for everyone who reads this website, even though I do not know any of you.
I pray that God reaches out to people who might be starting an affair and I pray that God reaches people who are in the middle of an affair. I pray that God wakes them up and breaks through the affair fog, which can be so hypnotic for some people. 
I pray that people turn their backs on their affair partner, no matter what the fall-out. I pray that people work on rebuilding their marriages instead of thinking the grass is greener. It is not greener, I can tell you that. Getting a sample of that greener grass somewhere else causes you to dump a metaphorical water-tower full of weed killer on your own marital lawn. Don't do it.
If any of you are wayward spouses, I beg you to break off your affair and get help from a therapist immediately. Your affair is not special and your affair partner in not different and certainly not your soulmate. I beg you to get help for both your future and the future of others in your family. Please do this, even if you are in the middle of the affair fog.
I am sounding the alarm to all readers. We must be awake and alert and find ways to support each other during this societal crisis. Please send this post to anyone who you think is involved in an affair or tempted to be in one. All of us who are awake need to stand together and turn the tide.