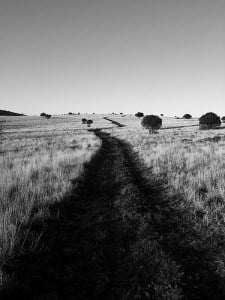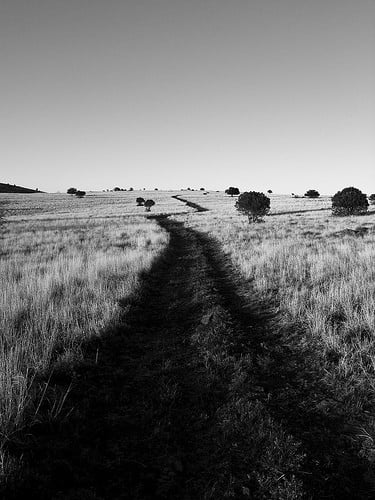 Over the last few years we have asked you guys on various occasions about the lessons you have learned from your experiences in recovering from an affair.
In my opinion, the responses from you all are pure gold and serve to educate others who may just be starting their affair recovery and healing journey.  At the same time they can be a reminder for those of you who are further along in your recovery as to just where you have been and what you have learned along the way.
So, I thought it would be a good idea if I compiled some nuggets of advice and lessons from various reader comments. 
I will warn you right now.  This post is long – very long.  
So use the restroom now.  Grab your favorite beverage of choice, sit back and read the following words of the many who walk (or have walked) in the same shoes as you.  At the end, feel free to add your own lessons learned in the comment section.
(Disclamer:  I am not responsible for the possible repetition of lessons or advice contained in the following post.  Well, I guess I really am but there were so many of them to deal with!  🙂 )
As a result of the affair, I have learned that…
Every marriage can be broken no matter how good it is.
I need to be more aware of how cruel and manipulating people really can be.
We can never really know someone. There is always going to be something that we keep to ourselves.
To listen not only with my ears but my heart as well.
I let so many things get in the way of living my life to the fullest and enjoying what I had and who I was.
You can never let anyone, your spouse or your children, define who you are or who you are being.
The only way to find true happiness with yourself or anyone else, is to be the real you.
You must communicate your feelings no matter how valid you or anyone else feels they are.
Trust and security are a myth.
I will no longer play second fiddle to a second class person.
I really thought he was a better person than he is turning out to be.
I am a better person than he obviously believes me to be and I do not have to stand for what he is doing to me.
Life isn't fair.
Wake up calls provide an opportunity for reflection and improvement.
Marriage is hard work.
Forgiveness is ever harder.
Not to settle for a mediocre marriage and life, as now I want the best of everything.
Love does not conquer all.
Our negative behaviors have painful consequences.
I am very strong and resilient.
How to ask for what I want and need.
I am responsible for my own happiness.
Not to take anything or anyone for granted.
Everything happens for a reason; you need to feel the pain of the past, learn from it then move on to a brighter future.
The love I feel for my husband is so much greater than the pain, the lies and the insecurities.
Our past may have been clouded with doubt, but our future is clear and hopeful.
Not to believe what my husband says because I find he is still lying.
To trust my instincts because they are always right.
If you really love someone you will do anything to make them happy.
Not to be afraid.
Not to put someone on a pedestal, as everyone have feet of clay and can fail.
I really can stand on my own two feet, can do things alone and that I must take care of myself and not wait for other people to do that.
Not to trust anyone anymore until they show me they are trustworthy.
Although I thought I was a good listener, I wasn't and am since much more alert to everything that is said or done by anyone.
To voice appreciation more actively and find small ways of affirmation to reinforce my commitment to our marriage.
My perfect life is not at all as it appeared.
The difference between forgiveness and forgetfulness.
To be thankful for those things in my life that are good.
To expect less so I won't be disappointed.
The lack of quality communication of emotional needs is a road to an affair or break-up, or both.
To be honest with myself, my wife and our relationship.
To let go of my fear of confrontation within our relationship.
To be more in tune with my husband and his feelings and needs–as well as my own.
Everything that I've ever wanted and needed was right under my nose all along. The grass truly isn't greener on the other side.
I am much stronger than I ever imagined.
I love my husband and he loves me more than I ever imagined.
I have to be okay with not trusting as much as I did before.
What my husband really needs from me and how to give that to him.
The only person I can depend on no matter what is me.
Quick fixes, not asking burning questions (at the right time) or ignoring gut feelings and inconsistencies about what you've been told, makes it all take so much longer.
I can do things I thought I could never do, but only if I take it slowly and be kind to myself.
Many of the ways I think about myself have been as a result of someone else's problems projected onto me.
Finding a clearer sense of who I am has been so valuable in coping with the months of crap during this process. I'm still working on deciphering what I actually like rather than what other people think I should like, that's more difficult.
I'm significantly thinner (in a good way) and a heck of a lot fitter, which helps me feel better about myself.
To stop second guessing what the CS is doing or thinking and concentrate on what you're thinking, doing and feeling instead.
You can only address your own issues and you must concentrate on yourself first, as you need to be incredibly strong to deal with this no matter which way the recovery process goes.
No matter what you think you know about your spouse there is always more to learn. You can always dig deeper, share more and understand more.
Love has no boundaries if it is truly unconditional and there is mutual respect involved on both sides.
I can survive anything. I thought cheating would be the end of our relationship in theory. I was the one that said I would "kick him to the curb" but when push came to shove, I wanted to work it out and so did he.
We have had to say bye bye to codependent behavior and hello to trust and intimacy.
Learning to communicate through those harder times when triggers come or bad habits rear their ugly heads.
Time really does heal. It's a LONG road, with lots of bumps but if both of you are dedicated you can survive and be better for it.
No one truly knows your heart so don't let other's judgments be your guide, learn to trust yourself again.
Two people can love each other and totally lose sight of that!
Marriage is even harder work than I thought and that sometimes you have to fight the negative to find enough positive to hold on.
I have found my self-worth and strength once more. I was so frozen by my illness and the way my home life was going that I doubted everything and felt that I had nothing left to give. I am now back in the land of the living and doing things that bring light to my life.
It is a double edge sword to stand where we do as a BS because on one hand, it hurts like hell to deal with the fact that your husband or wife had an affair but yet on the other side there is the relief that finally things are getting better and your spouse is finally becoming the person they once were in your marriage.
I need to stand up and confront things when I have triggers and want to shut down.
The bad times are becoming less frequent and not lasting as long.
You must let yourself feel all the emotions of it and go with it!
You can't let your CS rush you through the recovery and don't let them shut down and not give you the answers you need.
No healing can be complete without the help of the cheater.
I will come out of this nightmare on top.
Marriage is hard with or without an affair…that constant care is needed, and neglect is a form of drying out your needs, BUT crossing the line is the fault of one person only.
That I am OK without him…I told my husband the second time he cheated on me that I was done, but his remorseful behavior had me looking at our marriage to stay with him for our good memories and not the bad mistakes. So I can be better with him and we must work together.
How to stand on my own two feet, find that happiness comes from myself first, and that courage comes when needed and will carry me thru the tough times.
I feel great about myself when I look in the mirror and that my husband doesn't need to tell me so when a boost to my spirit is needed…
The process is better taken slow and to never expect grand gestures…slow, small and steady do add up to a better, long lasting, fulfilling relationship.
I must re-learn after forty-one years of marriage to show appreciation and reconnect with one another.  After being married for so long you tend to lose sight of these things in a long term relationship.
I am a strong person. I am more outspoken about things that I like and dislike.
I am responsible for my self esteem not someone else.
Each affair is different with its own set of reasons as to why it happened and that you've got to hang in there as long as you each have a small piece of love for one another and the willingness to do the work to support each other.
As long as I continue to communicate honestly with my husband, stay close to him and know that he is fully committed to making our lives work together, I feel like I can get through this. The fact that he feels rejuvenated and alive again (even though he knows how much pain he has caused) and is 100% here for us, helps tremendously.
I am as strong as I thought I was.
I have to listen more.
I have to understand that we are different and react to things differently.
Our marriage was not in a good place (clearly!) and that this is a real chance to make it better. Yes, it will never be the same but maybe that will be OK.
We need to slow down our lives a bit to focus on US. It was work and kids and then us. We have to change that dynamic which can only be positive for us.
If in your heart you both want to be committed to the relationship, get all the information that you need to put the affair into a "real" place in your mind and eliminate the fantasy. Once you get all that information, you must be able to use it as you need but not throw it in your spouse's face at every turn.
Continued communication is key but finding the right time to discuss the affair is also key. It is easy for the CS to get down and frustrated with a feeling that this could never work if you just pepper and pepper with questions and guilt at all hours of the day and night. It just isn't constructive.
To trust my gut feelings and to question him when something doesn't add up.
I deserve better and will never put up with his bull$#!+ anymore.
I know how strong I can be and it's my strength that's pulling this marriage together. If it weren't for me he'd be a bigger mess.
I hate what he did to us, but I don't hate him.
You must try to get over the initial shock ASAP. It's easier said than done but it is a crucial point.
You need to be calm and level headed when you confront your spouse. If you let your emotions (anger, pain) get in the way you will accomplish ZERO! Especially if you accuse him/her and they get defensive. It'll prompt them to retreat into their shell and you won't get the truth or an admission out of them.
It's impossible to work with someone who refuses to come clean.
To talk about his reasons for doing what he did and look at it like a puzzle where all the pieces are missing.
You shouldn't wait till later to ask questions. Ask them while they are fresh in the cheating spouse's head.
I can function on my own, be more independent and happy within myself. I know that with or without him, I can function on my own and be happy.
I no longer allow him to control me. I no longer answer to anyone about my feelings and I don't feel guilty about having those feelings. I don't need acceptance anymore and it doesn't worry me like it use to.
For the cheater…don't lie. 
It's best not to stop asking questions until you feel you have the truth.
Forgiveness is for you, not the CS or OW or anyone else who facilitated the affair. So I chose to forgive.
I still have no desire to have "nice" thoughts about the OW. If anything I pity her but I no longer want to drive a bus over her nor my husband for that matter.
Forgiveness allowed me to separate myself from the ugliness of their actions. It also helps keep me on the path of healing when the pain and lingering anger rear their ugly heads.
I was the person I always knew I was. Intelligent, kind, strong-willed, independent, opinionated, attractive and sane.
Those cruel actions/comments made by my husband during his affair were his justification for his own poor choices.
The affair was not about me. It was about the CS and OW's issues.
I believe in myself and I'm beginning to trust myself again.
It's important to move through the process to the best of your ability and try not to get stuck.
To call him out when I'm being bullied and stonewalled.
To be strong enough to walk away if this happens again.
To voice my needs as an adult and expect incredible respect, devotion, and love every day of my relationship through ups and downs.
To let go of pain and anger and fear in order to move on and be joyous again with a man who failed me.
To forgive and to grow and to help someone else truly grow.
I will trust again, but always with limits. I will never again hand my good nature and personal assurance to someone to use against me.
I will not expect my spouse to read my mind, and I refuse to even try to read his.
I will put my marriage first. The house won't fall apart and the kids won't need therapy if we have a regular date night or even conversations they are not allowed to interrupt.
I will make myself more of a priority. It isn't "selfish" if I want to dress nicely, get highlights put in my hair and ditch the mom jeans for something more stylish. I deserve to carry a cute handbag, have some cute shoes, wear some coordinating jewelry and ditch the Hanes grannies for some Victoria's Secret.
EVERY relationship is vulnerable.
Knowledge is power. Know your individual weaknesses and guard against them.
Forgiving is so much harder than I ever imagined. I have learned that it is a process and it is a DAILY decision.
I am capable of more anger and lashing out than I would have ever guessed.
He will either be patient in this process or he won't.
To stop blaming myself for HIS actions.
I can truly HATE, which actually surprised me, but in a way I think it is a good thing, because it now allows me to not give so much credit and leeway to those who do not really deserve it.
Maybe people really CAN change, but they REALLY have to WANT to!
Not all adults are grown-ups, and that people see what they want to see until they can't hide from the truth anymore.
My opinion counts in my marriage, and that guilt is a waste of time.
We have to be a team in everything, and that a little resentment can breed evil, so I will no longer do something that I am uncomfortable with.
You can't take back some things that you say, no matter how sorry you may be or that you "didn't mean it".
I am teaching him what real love is because he didn't really know before.
I should not hold on to resentments as they grow into uglier things over time.
I am quite determined and capable of challenging myself and my ways of thinking.
You should never say never about anything or anyone. I thought my husband would never have an affair, never. I never thought I could love him again like I do now or be so happy together again. I never thought I'd see his eyes happy again.
I need to always look after myself.
My faith only gets stronger.
It's an emotional roller coaster with highs and really big lows, but just keep moving.
It's easy to stay angry or keep screaming or be bitter, etc. but I do my best to have those moments and move on to the good stuff. Heal myself with all the small things that make me happy!  The affair was never about me!!!!!
I am sure I will learn more along the way.

I can and will survive this!
Great stuff!  Thank you!  Thank you!
Couples who have recovered and healed from an affair usually find that their relationship is truly different.   This whole experience certainly has caused our relationship to take on a whole new character. 
After doing the work and going through all that we have, it is easier to remember the past without reliving the pain but that doesn't mean we have forgotten the lessons we have learned along the way.