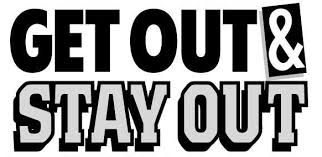 The other night Linda was discussing a mentoring client that is having a really rough time.  It seems his wife just can't – or won't – end the affair.  She is being downright hateful, spiteful and mean to him.  Yet he hangs on.
His wife blatantly carries on with her affair with no remorse or concern for him or her family.  But every now and then she will say that she is sorry or does just enough to give him hope for the future.  It is affecting him mentally and physically and is tearing apart the family. Yet he claims he wants to save the marriage.
I asked Linda why she thought people in his situation just don't say "the hell with this" and leave – or kick the cheater out.  She replied (at least in this client's situation) that the cheater is giving him just enough of a ray of hope every now and then that he feels his wife is emerging from her fog and will come to her senses and end her affair.  He is also being gaslighted big time.  He knows that what his wife is doing is horrible but she is doing just enough to keep him hanging on.
This certainly isn't a unique situation, but it might not be your situation.  Therefore, our topic of discussion will address why the betrayed spouse keeps fighting when treated so badly.
When experiencing all that you did while your spouse was having an affair, why don't (didn't) you just say enough is enough and end things?
Why is it so hard to leave or demand the cheater to leave?
What is the driving force behind your inner strength and determination to continue working to save your marriage?
As always, please respond to each other in the comments.
Thanks!
Linda & Doug
LINESPACE