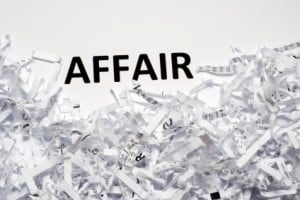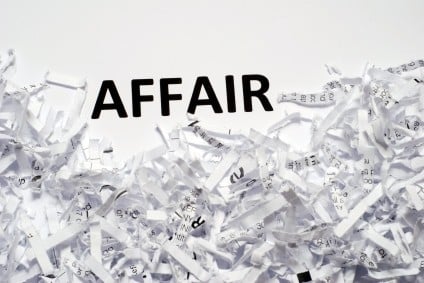 So what exactly is cheating?  It's interesting how opinions vary on the subject.
I was reading an article this weekend in Redbook magazine about cheating (Read the article here).  The article presented four different scenarios and then polled 50 men and women on whether they felt that each situation was cheating.  I found the article interesting because it did present four different kinds of situations that could be perceived as cheating but were quite different from many of the typical affairs scenarios that we hear about in the media.
I also found the results of the survey interesting because in most cases men only perceived cheating when something physical happened while woman believed it was cheating when there was an emotional connection as well as a physical one.
What Exactly is Cheating to You?
The first case study was about a woman who was engaged and living in a foreign country.  Her fiance asked a male associate to show her around an unfamiliar city and help her with the language.  This resulted in a weeklong tour of the city, many lunches and lots of time spent together.  There was no physical contact whatsoever – just an intense excitement to be around this gentleman.
At the end of the week she told her fiance about the way she had felt.  He was understandably hurt but was grateful for her honesty.  So was it cheating?  Twelve percent of the women and eight percent of the men said yes.  There is a gray area here, but I felt that even though they kept their boundaries in check, more time together could have led to something they would have regretted.
The second study was a woman who met a man while out with a group of work friends.  They spent the night talking, but the next day he emailed her and set up a lunch date.  She thought nothing of it because he knew she was married and figured that nothing could happen in a public place.  The interactions continued to the point that he became her best friend and confident.  Talking to him was the highlight of her day and she would often discuss issues she was having in her marriage.  She felt there was nothing wrong with having a friend like this.  She had many female friends whom she talked to and kissed on the cheek.  So what was wrong with having one that was a man?
When asked if this was cheating, ninety-two percent of the women said yes and eighty-four of the men. One man said, "The fact that a man other than her husband is holding her hand and listening to the details of her day is more adulterous than a one night stand."
The next case study involved a Facebook situation.  A woman's class reunion was approaching and it made her think about an old high school boyfriend and how she missed him.  So she tracked him down on Facebook.  When she saw his picture, it made her feel like she was 17 again.
She started friendly, casual conversation with him.  Their conversations lasted over a year and she found herself looking forward to checking her Facebook constantly each day.  Over time their conversations changed from casual to flirtatious.  She was thinking about meeting him at the reunion and having sex with him.  At the last minute she decided to take her husband to the reunion with her because she was not ready to be unfaithful to him.
Was she cheating?  Sixty percent of the women and just sixteen percent of the men said yes.  I was really surprised that the numbers were so low.  She had been having intimate conversations with another man for over a year without her husband's knowledge, while spending her time thinking about him and daydreaming about being intimate with him.
The last study involved a one night drunken kiss with an old gay friend.  They had a little too much to drink and began "making out" with each other.  Was this cheating?  Eighty-eight percent of the women and ninety-six percent of the men said yes.
I think one reason why I found this article so interesting is because I interpreted each case study based on how their behavior impacted the trust of the betrayed spouse.  For me the survey percentages didn't make much sense.  I believe that for most people who have never experienced infidelity in the past, a physical act would seem to be much more damaging than a nonphysical relationship.  For me however, getting over a drunken make-out session would be much easier than getting over intimate conversations lasting for more than a year.
Many don't think about the amount of time and energy that most cheaters put into their secret relationships.  Most of these relationships involve many hours spent on their computers or phones in contact with another person.  Their minds are constantly focused on the other person while sharing intimate information with this person rather than the person they are married to.
A scenario similar to this popped up this weekend when we found out that our daughter's boyfriend's mother had become 'friendly' with a man half her age.  She had been meeting him for dinners, texting and talking to him on the phone.  He was even at her son's (the boyfriend) graduation party.  Her husband was becoming suspicious about the relationship and had voiced his concerns and asked her to stop talking to the young man.
The mom felt that because this young man was also friends with her children, that everything was OK.  On the other hand, the husband was adamant that this relationship had to end. Ironically, my daughter's boyfriend sided with his mom, while our daughter felt that his dad was correct and that the relationship needed to end.  She even showed her boyfriend the article to prove her point and talked to him about the implications of a relationship like this and how it can ruin a marriage.
So often we hear from readers that their spouse didn't consider their actions to be cheating.  Their spouses say things such as "We're just friends" or "It was nothing, don't overreact" or "It's not cheating because we didn't have sex."  To me, if the hurt spouse thinks it's cheating…then it is.
[wlsp_signup]