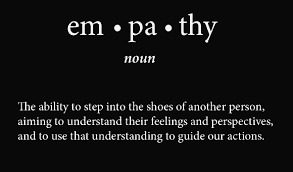 by Sarah P.
If you are an unfaithful spouse, sometimes you have a hard time comprehending the absolutely visceral pain that your spouse goes through after he/she finds out about your affair.
I would like to give you a glimpse into his/her world so that you will understand where the tearfulness and rage comes from.
First, I will give you a window into the world of anonymous betrayed spouses by including some of their own words about their spouse's affair. That way, you can hear it from the horse's mouth.
One anonymous, betrayed spouse said, "Infidelity changes who you are forever. It robs you of your past, it makes your present excruciatingly unbearable and it makes your future look hopeless. It strips you of your self-esteem and your self worth. It leaves you naked, vulnerable, and alone."
Most recently, France's President, Francois Hollande, had an affair. In an interview with The Guardian, his wife eloquently said, "I felt utterly undermined; insecure in a way I had never felt insecure before. Everything we had built up in our life, the investment we had put into our family, the plans we had for our future, the entire existence we had together, went in an instant from being the solid structure around me to a house of cards that might be about to tumble down, and that I had no idea whether I would be able to rebuild it alone. Worse – and this really was the worst of all – I felt like an outsider in my own marriage."
But, those are only a glimpse of the never-ending well of pain that your infidelity has caused your spouse. I assume that like most people, you would like to perceive yourself as a nice guy or gal. Well, I will say this: people who are truly nice choose not to have affairs. You see, to be a 'nice person', you must behave as a nice person.
So how do you begin to help your spouse recover after an affair? Well, the thing that will serve you well at this time is by developing a deep sense of empathy for your spouse. I will briefly address a couple of the ways to do that.
Get Out of Denial
The first step toward empathizing begins with throwing out all of your denial—all of it. You must put aside all of the excuses and allow yourself to feel sorrowful because you willingly engaged in an act that is the most destructive exploit that a marriage can suffer.
You must drop the excuse that your needs were not getting met. You must drop the excuse that the other woman/man did not mean anything. You must stop side-stepping the fact that you acted selfishly and also willingly performed an act that could be the very death of a marriage.
Here is something to think about that is sobering. Most people would not take the time to harm their worst enemies the way that an affair harms your spouse. So, why would you treat your spouse worse than your enemy?
You must also drop any illusions where you believe that what you did had a 'romantic' element. You must especially drop the belief that had you not been married, your cheating partner would have been your 'soulmate.' It is not possible to recover from an affair while believing you acted on a missed soulmate opportunity. (In fact, when I hear this from the unfaithful, I just want to spend the rest of my life vomiting on their lap).
The fact of the matter is, a soulmate relationship can only be born out of something good. If you believe in soulmate theory, which is rooted in spirituality, you will also have to believe the whole of soulmate theory. That is, God or "the universe" does not put your alleged "soulmate" in your path while you are married. If you believe this, you are engaging in a very deleterious form of denial. God and/or the universe does not play dice with people's hearts. So, please do us all a favor and take off your rose-colored glasses. The other person was never better than your spouse and he/she was never worth it.

Put Yourself in Your Spouse's Place
I am now going to ask yourself to put yourself in your spouse's shoes. Another betrayed spouse gives you a little guidance on how to do this. She says, "If you truly are remorseful, then you will weep for what you have done to your spouse…the one that you promised to love, honor, and cherish. You will put your own feelings aside and do whatever, and I mean whatever, it takes to try and make her whole again. Cheating is wrong. YOU were wrong. There is no way to explain what you did or justify what you did. It matters not what was happening in your marriage…it is irrelevant. Nothing, absolutely nothing justifies cheating…ever."
In a nutshell, this is really the gist of it. If you want to empathize with your spouse, you must understand that you were fully wrong and put aside all justification. But, you must also realize the gravity of what you done, so that you will truly weep, as you understand that you have killed trust, love, and most of all, you have killed the significance of everything you and your spouse have gone through since your actions have nullified the vows you took on your wedding day.
Only until you understand the harm you have done and you look at that harm in the sober light of day, only then will you begin to empathize with your spouse—and only then can your marriage begin to heal.