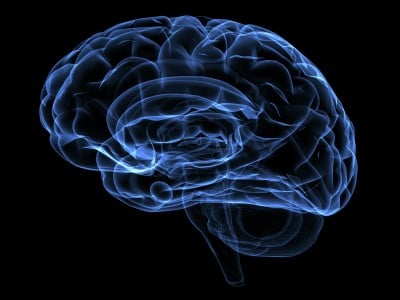 By Sarah P.
Imagine this scenario: you have a friend who always tells little white lies. Or worse, imagine that you have a friend who intentionally cheats on taxes or has extramarital affairs.
From your perspective, it is evident that this person is being highly unethical in his or her behavior. But, this same person probably doesn't think of himself or herself as an unethical person. The reason for this phenomenon is called unethical amnesia* and it partially explains why many people who are unfaithful both forget and downplay their actions.
Here is a good definition of this concept: 
"People are prone to repeat dishonest acts because the human subconscious deliberately suppresses memories of unethical behavior, scientists have found. Fiddling expenses, cheating the taxman and even extramarital affairs are all less likely to be remembered than virtuous acts because of the phenomenon of "unethical amnesia", according to researchers at Harvard and Northwestern Universities. These include "re-coding" previous actions by subconsciously dehumanising the victims of dishonesty. Published in the Proceedings of the National Academy of Sciences, the new study explains how the brain actively adopts strategies to avoid remembering instances of bad behavior in order to avoid psychological distress." (1)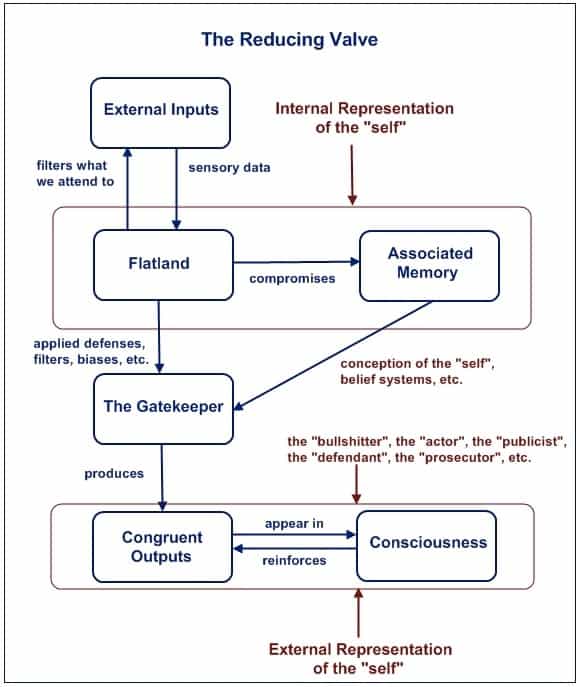 Why does unethical amnesia allow others to so thoroughly forget their behavior when the victim will remember it forever?
It is difficult to imagine that someone can truly forget their transgressions, unless, of course they are politicians. If you have watched any politician being put on the spot for a misdeed, you will have noticed that their favorite phrases are phrases like "I don't recall" or "I can't remember at this time…" Most of us will call out the falsity and believe that these people are lying. But, Carmen Nobel at Forbes has a different take:
"It may sound like a disingenuous way to avoid answering hard questions about past misdeeds. But a recent set of studies indicates that people genuinely do tend to forget the details of their own transgressions. In the paper Leaving Our Immoral Deeds in the Past, researchers show that engaging in bad behavior affects the memory such that memories of those unethical actions gradually become less clear than other memories—a phenomenon the authors of the paper call "unethical amnesia." Moreover, forgetting wrongdoings of the past makes us more likely to misbehave in the future. "We are social beings, and our basic need for self-worth is affected by moral self-views," says Francesca Gino, the Tandon Family Professor of Business Administration at Harvard Business School, who co-wrote the study with Maryam Kouchaki, an assistant professor at the Kellogg School of Management. "Unethical behavior creates psychological distress and discomfort, and unethical amnesia lowers it." (2)
That last statement provides the 'aha' moment. If a person genuinely forgets his or her unethical acts, there is a pay off. Psychological discomfort and distress decreases if a person does not recall his or her unethical behaviors. People want to have to best view of themselves and so the bad acts that they participated in fade into the background while the good acts that they did become the new focus.
An Example…Bernie Madoff
The first person that comes to mind is Bernie Madoff. I am sure in Bernie Madoff's mind he believed himself to be a solid, family-oriented kind of guy who was acting in the best interests of his family. Yes, it is a tremendous stretch for most of us to imagine. In fact, from our perspectives, it doesn't even seem possible. So, how were people fooled by Bernie Madoff? Ruth Sutherland of The Guardian notes:
"Madoff's biography is a classic variant of the American dream, which could have been tailor-made to garner trust from his compatriots. The tale of how he used money from summer jobs working as a lifeguard and an installer of garden sprinklers to set up his eponymous firm in 1960 appeals to Americans' admiration for the self-made man and seems to have helped reassure his clients, despite his vagueness over how he generated returns of 10 per cent or more a year and despite warnings from financial journalists and traders. "It is like hearing the Tooth Fairy died," said one US observer. Financial cheats often rationalise harming their victims by convincing themselves that their targets are stupid and deserve it. If they are defrauding an institution, they may persuade themselves that their acts are not hurting anyone, or that everyone does it." (3)
This explanation does not allow Bernie Madoff to be absolved from his crime. But, since he was able to pull off such large-scale financial fraud while garnering the trust and the respect of many famous individuals, there has to be something going on. Most people would crack under the stress of it all.
Unethical amnesia would be one explanation for why Madoff was able to continue misdeeds over a number of years. The only other explanation would be that Madoff is a sociopath. In his case, it could be a combination of sociopathology and unethical amnesia that allowed him to continue his charade with a straight face for many years.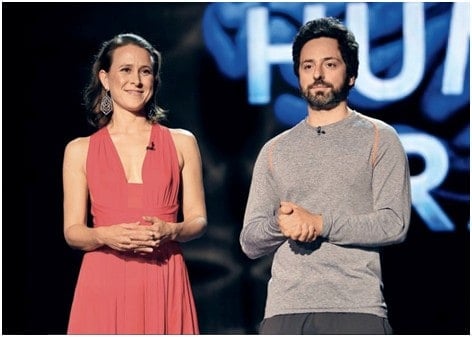 What about Sergey Brin?
The next person that comes to mind is Sergey Brin of Google. Sergey had been the underdog who started building one of the largest technology companies while working out of someone else's garage. Sergey came up with the slogan, "Don't be evil," and off he and his business partner went. Google framed themselves as the 'good guys' of tech.
My husband and I used to look up to the power couple that was Anne Wojcicki and Sergey Brin. They were relatively young, married, and heading their own companies. Then, one day news broke that Sergey Brin did the most evil thing in the world: he cheated on his lovely wife right under his wife's nose. It did not matter that they had two young children and that even their businesses were at stake.
Sergey went off the deep end for a female employee who was many years younger. This same female employee had visited their home and had even befriended his wife Anne. At first, I figured that Anne and Sergey would realize that unfortunately these things can happen when the pride of power takes over. I thought they would work on their marriage, realizing they had everything at stake.
The paradox is that Sergey was corrupted by hubris and he thought he was doing helpful things for the world while he was simultaneously being 'evil' and acting in a way that was the polar opposite of his company slogan that reminded him, "don't be evil." But, I am sure that in his mind he simply did not see his actions as evil since he probably focused on the good he believed he was doing. This is the heart of ethical amnesia.
A person can partake in actions that others would objectively perceive as wrong and yet the person doing those actions is only looking at his or her finer points. He or she still believes himself to be a good person despite glaring evidence to the contrary. This does not excuse unethical behavior—it just explains why sometimes people cannot see their own objectively harmful behavior towards others.
Truth Bias
When the person is unfaithful to his or her spouse and develops unethical amnesia, that is only half the story. It takes two to tango and the betrayed spouse must believe the wayward spouse when he or she glosses over the truth. Those outside the scenario might wonder why a betrayed spouse believes the half-truths of the wayward spouse. Third parties wonder why they can see clearly what is going on and why the betrayed spouse can't.
Third parties might write it off with the old adage, "love is blind" and dismiss it as the love between the two spouses that blinds the betrayed spouse to what is going on. But, there is another reason that leads a betrayed spouse to believe the wayward spouse: Truth Bias.
Ever heard the phrase: "Fool me once, shame on you. Fool me twice, shame on me?" While that might seem like a wise way to think, it does not reflect the whole story. If a wayward spouse has developed unethical amnesia, he or she is already fooling himself or herself to a great degree. So the betrayed spouse will never get the objective truth because the wayward spouse is not capable of knowing the objective truth. 
The complexity becomes much greater because of the spouse's bias toward believing the wayward spouse. This truth bias makes it difficult to figure out what is an outright, objective lie or whether or not the wayward spouse has forgotten. Jack Schafer PhD notes:
"People want to believe others despite evidence to the contrary. This is a normal reaction because, in general, people tend to believe others. This phenomenon, referred to as Truth Bias, allows society and commerce to run efficiently. Absent Truth Bias, people would spend an inordinate amount of time checking information provided by others. Truth Bias also serves as the social default… Truth Bias provides liars with an advantage because people want to believe what they hear, see, or read. The effect of Truth Bias is stronger if the person telling the story is a close friend, a spouse, or our children. Truth Bias diminishes when people become aware of the possibility of deception." (4)
How Does a Truth Bias Develop?
"As children, we were taught about the importance of honesty and why it's important to tell the truth. If the process works the way it's supposed to, we'll tell the truth because it's the right thing to do. In a word, we will have internalized the value. The value of honesty and truth-telling will become such a part of us that we don't give it a moment's thought.
When values are internalized, they become part of our core belief structure, defining who we are in the most fundamental and important sense. And our internalized values also function as our internal compass — letting us know when behavior (ours or someone else's) is out of bounds. Unfortunately, our core beliefs have a way of becoming so important to us that it's often very difficult to imagine that we could even find ourselves in the company of someone who didn't hold the same values. Much like the horror that the neighbors usually express when they learn that the man next door has just been nabbed for being a serial murderer, it's very difficult for well-socialized truth tellers to even contemplate that they could be mixed up with a big-time liar. And that's the whole point about socialization and how it gives rise to deceptive relationships. Ask me who's vulnerable to Romantic Deception, and high on my list will be the woman who was raised right. Show me a woman who believes in honesty and I'll show you a woman who finds it hard to even imagine that she could get mixed up with a big-time liar. Show me a woman who places a premium on honesty in a relationship, and I'll show you a vulnerable target." (5)
Of course, truth bias also impacts men who were 'raised right,' not just women. The same principle stands for both genders. Men can be taken advantage psychologically the same way that women can be taken advantage of psychologically. There are lying, narcissistic women out there, but given the bias that comes with being romantically or physically involved, many a man will not see what is right in front of him. His parents might see it, his friends might see it, even some strangers might see it; but, if he has a truth bias due to being an honest person (coupled with romantic blinders), he won't see it. Men can be victims of this as much as women can be victims of this. Hurtful and damaging people are found in both genders.
What Goes Through the Mind of an Adulterer?
I wanted to feature an edited version of a story by a man, who is also a psychologist, because he has the kind of insight and perspective to which most of us are not privy. After all, affairs are such a highly personal event and because of the subsequent shame after the affair these stories often never see the light of day—that is beyond the therapist's couch. But, in this story, Dr. Jay-Kent Ferraro, who had the affair, is both the therapist and the patient:
"Damn it!" I exclaimed as my new reality settled in. I am that man.
While I never aspired in grad school to be the poster child for infidelity, life never turns out as it should but as it does. If it helps one couple or spares a single child the agony of an unnecessary divorce it's worth it. I chose to have an affair that was devastating to my wife and family, resulted in a divorce, landed me in a jail cell, damaged many important relationships and almost cost me my life. That's the bad part. I also chose to grow up, take responsibility for the brokenness that propelled me to the choices I made, and learn how to love my wife Julie as she deserved to be…As I suspect is true with many affairs, the anatomy of mine was found in those parts of me that I had for many years denied, refused to take responsibility for, or run from being honest about. In lying to myself and others about those parts, I severed them from my life. Once dissociated, they remained unknown to me, leaving me in a dangerous and intolerable state in a world replete with opportunity for escape and threats to deep intimacy. Ironically, my ignorance about my own brokenness rendered any smarts I acquired in getting a PhD in clinical psychology useless. What is invisible to us often controls us. My broken condition allowed me to fail in taking responsibility for those severed parts-something that true love requires of us all…
Following are the six reasons I chose to have an affair and what I did in the aftermath to grow as a man and husband:
I believed that the rules didn't apply to me.
I confused significance and self-worth with certainty and success.
I made up a story that my wife was the cause of my unhappiness and disappointment in our marriage. 
I was an accomplished liar.
I confused sexual attraction and fantasy for love.
I didn't take responsibility for my mental health." (6)
More on Why He Cheated
Dr. Ferraro's story continues in another post and he reiterates that the affair has more to do with whom the unfaithful spouse is at their core and their ability to love:
Every affair tells a story and although it is true that the story has something to do with the state of a relationship where betrayal takes place, what's more true is that infidelity tells an important story about who the unfaithful partner is – the state of their own psyche and soul; whether they are even suitable for a real relationship with anyone with the bandwidth to actually love." (6)
Dr. Ferraro continues to expand upon the six points listed earlier in this article. For the sake of brevity, I will pull out certain ideas and points that he makes that answer the question about why he chose to have an affair.
The point that sticks out the most to me and also the point that relates to ethical amnesia is point #4 where he recognizes he is an accomplished liar. He explains how this works and I would imagine that it could apply to more people than just him:
"Men have an uncanny and dangerous ability to compartmentalize their lives such that one part doesn't recognize the other. In this split, dissociative state, I rationalized everything including the creation of the two worlds I relished in calling it "complexity", convinced myself I was being taken advantage of by Julie, and therefore had the right to find happiness "as long as no one knows so no one gets hurt". So I did, under the self-deception of protecting her failing to see that the deception in an affair is where most of the pain is. Without integrity life simply doesn't work." (6)
Notice that Dr. Ferraro takes the burden off of himself through rationalization. In rationalizing that he is the victim because his wife Julie is taking advantage of him, he is able to create a double life. He believes that as long as the secret is kept, no one gets hurt. In doing this, I believe that he sees himself as honorable because he is protecting his wife's feelings. In doing this, he is ignoring the fact that the bigger picture portrays the very core of unethical behavior—living a double life and rationalizing away the harm that such a situation causes.
Dr. Ferraro continues to explore why he cheated. Indeed the roots of infidelity were actually built during an abusive childhood. Mixing this up with the belief that sexual attraction was paramount; the seeds for marital and personal destruction had been sewn long before his marriage to his wife:
"Early in life, I learned to use sex as a drug and means of escape where I could nurture myself and soothe the chaos of an abusive childhood. When confronted with parallel lives, a child-focused marriage and the perceived neglect and lack of appreciation I felt in our marriage, I turned to strip clubs and pornography as a cure that only made things worse. A real relationship can never compete with a fantasy, and sexual attraction isn't love. I confused an experience of excitement and novelty with a person I called my "soul mate" and chased that person as if they were the source of feeling alive. They weren't. Affairs are not real relationships; they're fantasies on speed built on deception that cannot stand the light of day." (7)
Dr. Ferraro fell into the trap that was well laid: the confusion of sex and love. Most of us are not taught what it means to really love a person and we get swept up by all of the drug-like effects of early attraction. It is easy to confuse extreme attraction with love and I tend to believe this is a common problem. The severity and the chaos that this problem causes, is demonstrated in a marriage where one partner falls into an affair.

An Interesting Paradox
The paradox in Dr. Ferraro's case is he was trained to advise others in mental health and personal wellbeing. Yet, he did not keep track of his own mental health or wellbeing. He continues:
"I failed to manage my depression, something I struggled with since childhood, evolve beyond my family of origin ghosts, and attend to my mental health needs. By not doing the necessary work to grow and heal, I never matured into someone capable of giving and receiving mature love. Intimacy, what I claimed to want and crave, was actually not something I was capable of, yet I blamed the marriage and Julie for "denying it to me", further reinforcing my sense of entitlement to get that need met somewhere else." (7)
Once again, he justifies to himself that since his wife is allegedly not meeting his needs, it is okay to get needs met elsewhere. It was not until the aftermath of the affair that he pointed the finger back at himself, where it always belonged.
I would recommend that you read his story in its entirety because he provides a unique perspective. (You can find the links to the original articles in the sources.)
Dr. Ferraro and his absolutely stunning wife Julie also wrote a book about their experience titled, Surprised By Love. Although I have not read it, I know enough about their story to believe it is a very worthwhile read. After all, they ended up getting divorced because of the affair and then eventually found their way back to each other, only to marry again! Talk about coming full-circle! He and his wife also have a website and I recommend that you visit it here: http://www.drjayandjulie.com/
It's always interesting to me when a mental health professional gets pulled into an affair. After all, they are trained to know better. But, since people, including mental health practitioners, are so capable of compartmentalizing, I think they are able to fall into the same traps as everyone else. Still, they are supposed to know better and to know the signs that they are falling.
Some mental health practitioners that I know see therapists themselves, while others ignore the fact that the job is stressful and they need a place to offload that stress. If they ignore the stress and fail to take their own advice, it is easy to understand how they can fall into an affair and use affairs as a coping mechanism.
Dr. Ferraro's story is also interesting because it dovetails with the idea that even the 'supermodel' can have an unfaithful husband. His wife Julie was a beauty queen and involved in both radio and television shows. Julie is a gorgeous, statuesque, slender blond who looks much younger than her age. She is a good Christian and even during their divorce, Julie said that as a Christian, she could only continue to be kind, fair, and to pray for her ex-husband because that is who she was and is. She could not go against who she was and be pulled down into bitterness. Their story has a happy ending, since they remarried. But since I have not read their book yet, I am not sure how the reconciliation occurred. Like anything in life, I am sure that it was a process.
Ownership
I wonder if you are thinking what I am thinking. Unethical amnesia seems like it might excuse those who are unethical. Unethical amnesia might seem to allow a person to dodge accountability and let them off the hook for owning their behavior.
This article could be perceived to send that message since it explains why some people lie—they genuinely forget. But, explaining why something happens and accountability are two different things. No matter what the reason for the wayward spouse forgetting the details of the affair, they are still accountable for the affair itself. This article is meant to simply shine a light into why wayward spouses lie and why a betrayed spouse might easily believe their lies.
After all, if the wayward spouse genuinely forgets, then he is incapable of telling the truth. This doesn't mean that the betrayed spouse should stop searching for the truth either; it just means unethical amnesia might make the truth harder to find.

In Summary
Morality is an essential feature in people's lives and it is the cornerstone of a civil society. People strive to be ethical or at least to present themselves as moral members of society. This is the reason why those who have behaved unethically are motivated to suppress the details of their unscrupulous behavior so they can perceive themselves as moral individuals.
It had been demonstrated in studies that individuals are left with feelings of extreme discomfort when they believe themselves to be moral but act in ways that are immoral. As a result, these individuals enlist subconscious strategies to alleviate internal guilt and discomfort. What's interesting is that unethical people sometimes judge others' unethical behavior more harshly than their unethical behavior. When they do this, it is an attempt to convince themselves that their actions are not so bad after all.
I believe that most people, except narcissists and sociopaths, do not want to hurt others, but can become blinded by selfishness. In their blindness, they cannot even recognize the harm they are doing.
The theory of unethical amnesia seems to explain why otherwise good people can forget the details of harmful actions. I believe this is why a wayward spouse can sometimes genuinely forget the details of his or her transgressions. This is especially true if a wayward spouse has internalized morality. In summary, unethical amnesia is a kind of adaptive measure that allows individuals to side-step unpleasant truths about themselves.
Still, I believe in love and I believe that all marriages go through hard times. Marriage can be very difficult and people make mistakes. Sometimes people want two different things at the same time, but I truly believe that where love has existed before, love can exist again.
Unethical amnesia could be one reason a wayward spouse does not remember the details about an affair, but it does not provide a wayward spouse with an excuse to withhold the details he or she remembers. It is simply an explanation for why some people cannot remember life-altering events.
Truth bias is the other side of the coin and provides an explanation as to why betrayed spouses can often give a wayward spouse the benefit of the doubt. A betrayed spouse doesn't give the benefit of the doubt because he or she is 'in denial' or 'blinded by love.' A betrayed spouse is only doing the same thing everyone else does toward their loved ones. Everyone has a truth bias when it comes to the people closest to them, unless of course, they have been through an experience that has taught them to be on guard.
Still, knowing about unethical amnesia and truth bias should not discourage you in your recovery process but rather add to understanding why it is difficult to get the objective truth out of the wayward spouse. Unethical amnesia explains why someone who used to be a good person could minimize and rationalize immoral acts that were committed in the past. It explains why you as a betrayed spouse so easily gave the benefit of the doubt. It was the natural thing to do.
Hopefully this understanding allows you to move forward in your recovery without thinking of yourself as some kind of chump who was easily fooled by the wayward spouse. Truth bias allows even the most intuitive people to be fooled by someone with whom they are deeply in love.
What has your experience been with unethical amnesia? Have you experienced truth bias?  Please share your experiences in the comment section below.
Footnotes
*I wanted to thank TryingHard for bringing this topic to my attention as a potential blog post. In the future, I would like to encourage everyone to feel free to send topic suggestions to Doug and Linda or to me.
Sources