After an emotional affair it's a good idea to create agreements to be transparent with one another.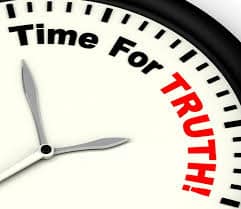 By Susie and Otto Collins
If you've been looking for and reading ways to rebuild trust after infidelity, you may have come upon the term: "transparency."
Our frequent advice to couples trying to repair the destruction wreaked by an affair is to create agreements to be transparent with one another. This is especially helpful for the one who cheated to do. With every decision, he or she can prove that's it's safe to trust again and that there is nothing hidden.
Maybe you've never heard the word "transparency" before this or you're confused about exactly what it means.
When one (or both) of you is transparent, that means there are no secrets anymore. Zero. The specifics are up to you and your partner to decide, but a willingness to open up to your partner what you used to think of as private or separate information is usually involved.
Your partner may give you access to his or her accounts (email, cell phone, financial records, etc.) and you might reciprocate in a similar way. Transparency can also extend to thoughts. You two decide to stop pretending to agree when you really don't or to find ways to be absolutely honest that aren't hurtful.
Again, what being transparent will look like in your relationship is something for you and your partner to decide. This agreement is, itself, a lesson in trust because it involves opening up more fully in some way. 
Perhaps you've thought about asking your spouse or partner who had an emotional affair to agree to be transparent with you, but you're worried about the reaction you'll receive. Your relationship is already in a fragile state and you don't want to do anything to upset the balance that you two are beginning to re-gain. It can help if you are also willing to agree to be transparent. This sends the message that you're all in with the healing too.
Asking your partner to be transparent with you requires carefully chosen words and that starts with a full understanding of exactly what you're requesting.
Transparency CANNOT….
Erase the past.  If you are hoping for a quick fix that will put you and your partner back to where you used to be (when things were good between you), you're going to be frustrated and disappointed. When your partner gives you access to accounts and information, it doesn't change or cancel out what happened. You need to know this going in. Transparency is just one part of the  process.
Instantly make you trust again.  As we said above, there are no quick fixes. The first time you see visible proof that your partner has followed through and kept a promise, you probably aren't going to experience a radical change. Rebuilding trust takes time and requires you both to be patient and present-focused.
Transparency CAN….
Be a powerful reminder of what's true now.  When you keep your focus on the present and the proof you're seeing today about whether or not your partner is trustworthy, you'll be one step closer to repairing the damage done by an emotional affair. You can't fully appreciate your partner's willingness to be transparent or what you are seeing if you're fixated on the past or fearfully projecting into the future.  Acts of transparency can bring you back to what's true now.
Open up communication.  An agreement to be transparent isn't to be taken lightly or merely assumed. Each of you   needs to talk about what this concept means and work together to come up with specifics you both can feel okay with. Otherwise, it just doesn't work. The benefit of this conversation is that you and your partner will start talking about uncomfortable issues that aren't just going to go away. You'll be communicating and (hopefully) striving to understand each other and find the best agreement possible.
Show you improvements happening. If you do transparency the right way, you're going to be able to use it as a measuring stick. You'll see what's changed, what's different and what improving both in your partner's behavior and also in the ways you two interact.
Transparency can also be taken too far. There actually is a wrong way to use transparency after an emotional affair. If it's thrown down as a demand or part of an ultimatum and there isn't a buy-in from both people, it's going to back-fire and drive a couple further apart. If it's only agreed to out of guilt because it's brought up in a passive-aggressive, manipulative or shaming way, it will reap more destruction on the relationship.
Be honest with yourself about your motives if you're considering asking your partner to be transparent after his or her affair. If you mostly want to spy on or somehow punish your partner, take a step back and re-focus on healing. Find ways to express your emotions that won't harm your relationship. When you're ready to truly work on rebuilding trust, return to transparency as a tool to help repair your relationship.
---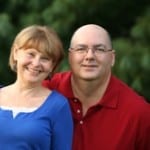 Susie and Otto Collins are Certified Transformative Coaches who teach a 4-step Focus on Love framework for moving past stress, challenges, conflict and misunderstandings and into a life with love and possibilities. You can learn more about them on their website.