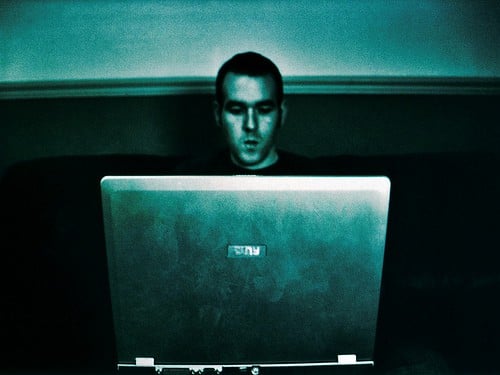 Occasionally I like to look at the stats of our blog to get a snapshot of what's going on from a readership standpoint and to determine if there are any technical issues that need to be addressed or if there are any updates that need to be done, etc.
One of the things I like to look at is the list of search phrases that people use that ultimately brings them to our blog. Many of them can be eye-openers. 
They certainly can give you a window into the mind of the reader to some extent.
I thought I'd pass along the most often searched for terms along with some other nuggets I discovered.
My thinking is that some of these posts that are mentioned might be beneficial for you if you haven't read them yet or feel that you'd like to re-read some of them. 
First of all, some quick numbers to throw out at you…
Since we started this blog in December of 2009 there have been…
865 Published Posts
26,675 Blog Comments made (not including the tens of thousands of spam comments)
991,633 Unique Visitors from…
193 Different Countries who have made…
2,164,843 Visits and viewed…
23,766,632 Pages of Content
The Top 20 Countries Represented Are:
The Top 10 Posts of All Time Based on Readership Are:
Common Search Terms
There were 5449 different terms/phrases that were searched for over the last 3 months.  The highest searched for terms are related to the term "emotional affair" or our site directly.  The destination is typically either our home page or the blog page.  The most often used search terms are:
emotional affair journey
emotional affair journey blog
emotional affair.org
emotional affair blog
emotionalaffair.org
emotional affair
emotional affair Linda and Doug
The next highest category of search terms relates to how long affairs generally last:
how long do affairs usually last
why affairs don't last
average length of affair
do affairs last
etc.
Searches using these terms typically takes Googlers to the following two somewhat older posts:
Why Some Marital Affairs Last Longer Than Others
Cheating Spouses: 6 Reasons Why Their Affair Won't Last
The Next Ten Top Search Terms Include…
"Affair down" -This takes searchers to Discussion – Why do Cheaters Affair Down? A post that discusses the phenomenon that the person someone cheats with tends not to be as attractive, interesting, engaging, etc. as the primary partner who is being cheated on.   
"When the other woman becomes the wife" – Not surprisingly, this term takes you to When the Other Woman Becomes the Wife. A post that was written by a woman who was the "other woman" and who eventually married her affair partner. Let's just say that the experience hasn't exactly been a bowl of cherries for either one of them.
"Affair fog stages" – Understanding the Affair Fog is the destination here and it addresses the term often used by experts and affair victims to describe the euphoria that someone involved in an affair feels.  A term that many of you disagree with. 
"Runaway husband syndrome" – Vikki Stark is a family therapist, author and internationally renowned divorce expert. She is also an expert when it comes to 'Runaway Husbands' as a result of her formal training, as well as from a personal standpoint.  Her husband of 21 years up and left her for another woman – his secret girlfriend of 6 years – with no warning and with no real signs. The post, Runaway Husbands reveals her hallmarks of Wife Abandonment Syndrome, the warning signs of it and how to move forward.  
"Husband denies emotional affair" – Almost all cheaters use denial to some extent. In this post, Denying an Affair, we excerpt some stuff by Bill Herring, LCSW, CSAT where he touches on his four types of denial that you're likely to encounter when confronting your spouse about any sort of inappropriate behavior and/or affair.  
"Understanding your betrayed spouse" – Now this search doesn't actually take you to a post. Rather, it takes you to a page where you can download a quick reference manual for unfaithful partners called Understanding Your Betrayed Spouse and is intended to help them help their betrayed partner – and in turn themselves – through the aftermath of infidelity. 
"Affair bubble" – My brother-in-law's affair saga and the resulting fallout is continued in the post, Life in the Affair Bubble. Here I question how his affair will affect his family and his extended family. 
"Midlife crisis affair fog" – This search will either take you to the Understanding the Affair Fog post or to Midlife Crisis and Infidelity. That post offers some information and resources based off of some research into the subject. It's not meant to be an in-depth white paper or anything as it just hits on the highlights and lets you know where you can go to for more information. 
"Stages of grief affair" – One of our past readers, "Duane" wrote a great piece called, Affair Recovery and the 7 Stages of Grief. It's based on his own experiences as a betrayed spouse and expands on Elisabeth Kübler-Ross' The 5 Stages of Grief, which she developed through her work with people with terminal illness or who experienced a catastrophic loss. 
"How to confront spouse about an emotional affair" – The post is called How to Confront a Cheating Spouse. Sheri Meyers, Psy.D, a licensed Marriage & Family Therapist wrote an article called, How to Confront Your Partner if You Catch Them Being Unfaithful where she provides her tips and advice on how to prepare for and follow through with a confrontation of an unfaithful partner. 
From the "What the hell??" file…
Here are some rather unique search phrases that landed folks on our site for whatever reason (I had to chuckle at some of them):
open houses near me
flirty wife stories
wife comes home after fuck
wife got fat after marriage
married gay affair
emotional punk
i hate my wife's mother
i choose to be a Christian
skype we didn't recognize your sign-in details
i hate my wife and kids
i hate vacations
put it in your butt
wife turned into whore
divorce my sister
mom and son love affair
how to stop being an asshole
anal infatuation
my wife will fuck anyone
your boss tells you some news that disturbs you, but a phone call from your spouse distracts you. after you get off the phone, you have a lingering feeling that something is not quite right, but you cannot pinpoint what it is. it is likely you are reacting to the continued effect of:
when a man becomes a woman
mother in law shed
girl gives coworker blowjob during busy shift
my wife made me a woman
why does it take my husband so long to come
pinkyring
is it legal to kill cheating husband
do all women swallow
june cleaver is sexy
At first glance of some of those terms you would certainly wonder what kind of a site we were running!
This post has actually been kind of fun to do as well as enlightening to me. I haven't checked the stats in a while and this was good exercise.  Hopefully it gives you an opportunity to read or re-read some popular posts from the past.
Now, if you can remember, what was the search term you used to find us (I hope it wasn't "is it legal to kill cheating husband"!!) and what is your favorite post(s)?   Let us know below in the comment section, please.