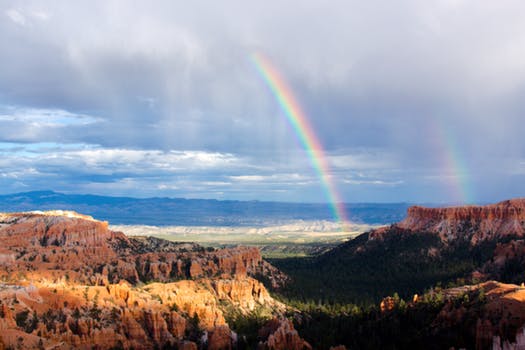 A survivor shares 5 things she's noticed that indicate she is healing after betrayal.
by 'TryingToGetOver'
The betrayal of an affair comes with so much raw hurt, sadness and anger that it threatens to overwhelm you. The shock of it stunned me. What was even harder was that it didn't seem to wear off. Sick feelings of dread lasted for months. As much as I wanted to shake the dark thoughts off, I couldn't.
I learned, through this site and via therapy and by reading books, that grief can't be avoided. You can delay it or pretend it isn't there but the only way to get through it is to let it wash over you and, eventually, ebb away.
As I come up on the one-year anniversary of my ultimatum to my husband and our most dramatic crisis point, I still have pain that bubbles up from various triggers. But I have also noticed ways I am healing, so I thought that I should mark them. Maybe it can help others recognize the ways they are healing after betrayal, too.
1. It doesn't consume me. I finally have mornings when, upon waking, his betrayal is not the first thing that pops into my head. (Maybe the second or third, but not the first!) I have new priorities.
2. I gave up stalking the AP on social media. Peeping is easy to do, and almost impossible to resist in this digital age. But 9 months in I blocked all of her accounts and email from both me and my husband. I would have been too paranoid to do it in the beginning, when I felt the need to keep a vigil to protect my family. I was especially afraid she would physically show up. Instead, she made a few dramatic posts and emails targeted at us. I guess I am glad I saw them as a confirmation of what she is like. On the other hand, I was already super aware of what she is like. Now I don't give a damn what she's doing or what shade she's sending our way.
3. I feel like I better understand my husband. This is a big one. For months after the affair I had that dark feeling of "who ARE you?" I wondered if he had always been chasing other women and if I had been a blind, naive wife. But in the past year I have come to better understand his personality and how he comes across to others, many of his faults and fears, and also the ways he is trying to make himself and the world better.
4. I trust myself. Forget about the trust you lose in a partner who breaks your heart – being cheated on makes you stop believing in yourself. Your self-esteem nosedives. I wallowed in regret for most of this last year. But I am proud to say that I trust myself now. I have faith in my instincts, and pride about who I am and what I can accomplish. I know my worth now, and I have been forced to clearly define both my values and my boundaries.
5. Work on our marriage no longer scares me. It was all terrifying in the beginning. Those of us who go through this don't know if a partner will be honest, or do the work, or if the marriage will fall apart anyway. But eventually you are either separated, or together and working on things. The work comes to feel good-in the way that a tough Swedish massage can feel good, but on your feelings, not your muscles! We talk, in and out of therapy, and it no longer leaves me shaky, it makes me feel stronger.
I know I am doing much better with each passing month. This is not to say that I feel fully healed, or that I trust him implicitly the way I used to, or that I forgive anyone. But I do know that I love him, and really adore being with him, and that I am excited that we're closing out this difficult year with a sense of optimism. I wish the same for all of you who are looking for it.
(Thanks so much to 'TryingToGetOver' for sharing her experiences with us – again.  We love to share articles from our readers.  So if you'd  like to submit an article for us to possibly post on the blog, feel free to contact us about your ideas.)