You must lose all of your illusions about your affair partner – and that the grass was greener during the affair – if you wish to rebuild your marriage.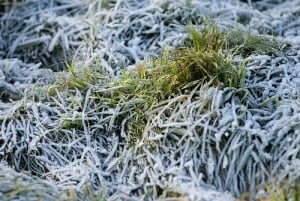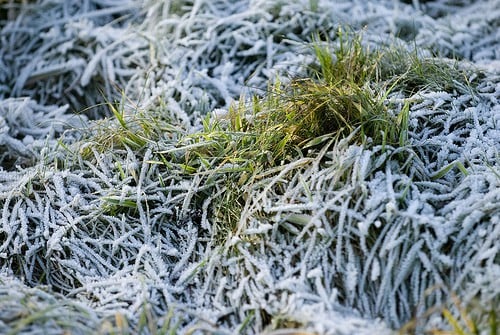 by Sarah P.
(Please note…Though Sarah addresses how the grass was greener during the affair with the man as the cheater, the same issues can certainly hold true when the female is the unfaithful spouse.)
After the affair ends and you find yourself in therapy with your wife, there may be a part of you that still romanticizes the other woman.
Now, this is absolutely to be expected simply because of the nature of intimacy and how it alters the biochemistry in our brains. But, even though it is expected, it is also a feeling that needs to be worked through until you see the truth of the matter.
When people have affairs, their brains are flooded with chemicals that are more powerful, addictive, and longer lasting than cocaine and heroin. Your brain is then on the ultimate drug: Lust.
This same phenomenon occurs during all new romantic relationships and it certainly occurred between you and your wife during the 'honeymoon phase' of your dating relationship.
But, the neuro-chemicals that are released during Lust and the ones released during Love are different. The issue is that the ones released during lust are more exciting and more potent than the ones released during love.
During lust, these chemicals make you feel energized, alive, drunk with exuberance and intense longing. They create a heightened state of emotions where you feel like you can conquer the world. But, they also prevent you from seeing or knowing reality.
During love, chemicals that make you feel comfortable, safe, and warm and fuzzy are released. While these are wonderful and reassuring, many people report they do not compare to the high they get when in lust.
The other issue is, some people are wired to find the lust chemicals more addictive than others and they are driven to recreate the experience. Sometimes, this drive is the very mindset that makes one prone to having an affair.
But, the worst part is, when you are in this altered state, you are going to see the other woman in an extremely unrealistic light.  I have put the following visual together to make my point:
This is your brain on an affair….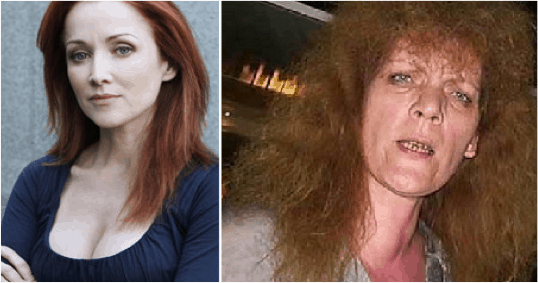 The photo on the left depicts how you perceive the Other Woman during the affair… While the photo on the right reflects how the Other Woman is perceived by unbiased observers. (That is, the truth of the matter)
Those chemicals that are being released are drugs…
And a brain on an affair high is a brain on drugs that is incapable of seeing things clearly, thinking clearly, or even making good decisions. And yet… during the affair, you would never believe the above statement because you will likely perceive yourself to be more alive and clear thinking than ever.
You might feel as if you finally have life figured out and have lived for years just to come to this very moment. YIKES!!!!!!
Even after the affair ends, there is going to be a period of time where you secretly (or not so secretly) continue to believe that what you experienced with the Other Woman was love. (I can assure you that it was not love because love is not born from causing deep pain and betrayal to another. Love, after all, is selfless is that it refuses to engage in activities that cause harm to another, even if one were to benefit from them). No siree – you were in LUST.
Good, old-fashioned L.U.S.T.!! My dad says that when a man is in lust, he is thinkin' with the wrong head and the wrong head isn't very good at making the right decisions. That's truly an understatement.
To give you some perspective on the other woman…
I have known many couples who have gone through affairs and have also seen male co-workers brought down by affairs. Each time, the man is made to feel like the Other Woman is his soulmate and therefore he is partially justified.
They feel as if the other woman completes them – they worship the ground she walks on. And if anyone were to ever bring up the idea that maybe the OW were just a 2-bit bar slut, the man would protest and defend her honor with his life.
Because, after all, the OW is truly an angel – a Good Person even – maybe the best person he ever met!! And the poor thing, that other woman – what pain she must live in because the love of her life is so inconveniently married!! The horror!!
But, truly, she is angelic and no one would want to deprive the poor, little, defenseless dear of her Prince Charming just because he has an "ugly" and inconvenient wife at home.* (Note, in my experience, no other woman has objectively been better looking than the wife who has allegedly let herself go.)
When a man is caught up in a time of lust, he rationalizes and believes the other woman to be faultless. Now, as many of you know, I do not believe other women are completely faultless or innocent. I do not blame them entirely, but they knowingly play a very deliberate part in the affair, and shame on them for that part they play.
"How Could You?" – The Psychology of Justifications, Rationalizations and Excuses for Infidelity
I have also seen several news stories where another woman attempts to kill a wife because the wife is too inconvenient. That is hardly a faultless angel.
This is all leading up to a point. The point I am making is that if you want to recover from an affair, you must shed every last secret rationalization about the other woman and you must see her as she is.
I do not believe that a woman who is a good person knowingly engages in an affair with a married man. I know too many good women who have been in circumstances where an attractive admirer fell into their lap during a time of being ignored by their husband. Every single good woman I know has just said no to such situations. You see, these women have integrity and someone with integrity never compromises, even under emotional stress.
So, discard any ideas that the other woman was simply a good person caught up in a bad situation. NOPE. That won't cut it!
You must lose all of your illusions about your affair partner if you wish to rebuild your marriage. Because you cannot genuinely rebuild your marriage and also genuinely fall in love (and lust) with your wife again if your heart is secretly pining away for the OW.
So, the point of all this is, please take the time to see the other woman in the light of day and in context. She was not some angel sent to make you feel like the million-dollar man of the century. She is more like the drunk driver who ran into you and almost caused you to lose everything that you held dear.
The sooner you are able to see this, the sooner you will be on the road to re-establishing a phenomenal relationship with your spouse (who incidentally, always was the angel). I sincerely wish you the best in your healing journey.
---
We'd like to thank Sarah for once again contributing to our blog. Sarah is a busy writer and mom and has two Master's degrees – one in English and another in clinical psychology.