Four observations that I've made over the last several weeks about the driving forces of an affair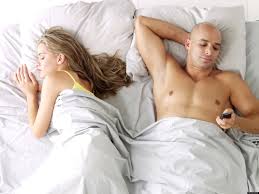 By Linda
For the last several weeks I have been observing the comments on this blog made by the betrayed spouses as well as the cheating spouses.  I have learned so much from everyone's insight and felt I should add some observations from my own point of view.
I have both read and written many articles about the differences between "affair love" ( infatuation) and real lasting love, and we all know that there is a strong chemical element present during infatuation which can be very addictive in nature. 
Certainly when Doug and I first met, a strong driving force of our relationship was infatuation.  But I have learned so much about affairs over the last couple of years that I feel it is not only infatuation that is the driving force that makes affairs so "special." There are many other elements that are not usually present during a "traditional" relationship that add to the excitement of an affair as well. Here a just a few:
Competition.  The exhilarating feeling the cheating spouse receives knowing that their affair partner is choosing them rather than their own spouse, partner or significant other.  The affair partners are winning and they believe they possess all the special qualities needed to be a perfect mate. 
They are better than the betrayed spouse since they are more fun, they're sexier, they're a good listener, etc.  Think how flattering it must be to receive a call from your affair partner because they are bored at home and they need for you to brighten their day.  I imagine this is one of the reasons affair partners appear so confident during the initial stages of their affairs.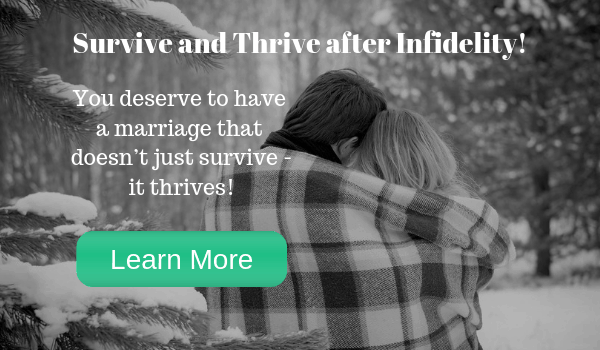 Deprivation.  Wanting what you can't have.  I remember when our children were young and it had been a long time since Doug and I had any alone time. We would play this cat and mouse game, teasing each other, sneaking a passionate kiss here and there.  Anticipating the time when we could be alone together.  The same is true for the affair partners.  They play this game… "We really shouldn't be together.  It isn't the right thing to do, but we can't help ourselves.  We are being so good, but I wish we could be physical.  It would be so wonderful if only we could…."
Every glance or touch is supercharged with emotion. They create this fantasy in their heads about how special and perfect it could be if only they could be together forever.  This kind of thinking only makes the affair partners believe that their union it much more special than it really is.  If they truly looked at their actions they would feel the guilt of the betrayal and destruction they are creating for their families.
Polarization of partners.  Focusing on everything  the affair partner is doing right, as well as everything the spouse is doing wrong.  The cheaters begin to devalue everything their spouses do and believe that their affair partners are perfect.  It is very easy to do when you are involved in a relationship that is conducted in a bubble and free from the stress of living day to day with the affair partner.
The  excitement of sneaking around.  Knowing that together, the cheater and the affair partner are in on a secret and no one else knows can be exciting.  The secret meeting places, texts and phone calls add to the excitement of the relationship.  I imagine that once the cat is out of the bag the level of excitement quickly diminishes because guilt and the constant looking over their shoulders will take over.
These are just four observations that I've made over the last several weeks about the driving forces of an affair, and I'm sure that there are more that I've omitted.  Feel free to add any other "driving forces" for affairs in the comment section below.