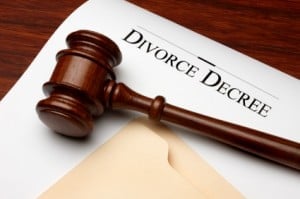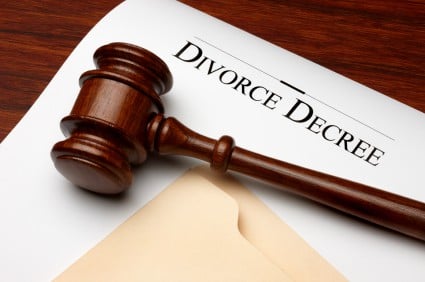 I hope that the title of this post didn't alarm any of our readers.  Linda and I are not getting a divorce – far from it – but her brother is.  In fact it should be final at the beginning of next month.
For our newer readers who may not know, Linda's brother, Jeff, had an affair, stopped it to work on his marriage, but that didn't end up working out.  (If you want to read some more about it, you can click here.)
Linda spoke to her brother last night, as he is coming into town and wanted to meet up with us, and naturally the conversation progressed into one about his situation.  And a messy situation it is. Not so much because of the divorce being nasty or hateful in anyway.  In fact, from what I've heard and seen, it has been somewhat amicable.  A couple of the kids however, are taking it hard and hold a great deal of resentment and anger towards their father at the moment.
Jeff stated that he needs to "simplify" his life.  We're not quite sure what that all entails, but from our perspective it seems that after the affair  it means that he needed to exit a marriage that he emotionally had checked out of some time ago, buy a smaller home (for he and the other woman) and cut back his financial support to his mid-twenties aged children.  He also had to simplify his life by forfeiting a significant percentage of his substantial assets as part of the divorce settlement.
Whenever Linda talks with Jeff and the subject of his divorce and all of the related issues comes up, she gets pissed off.  But when she and I discussed it this morning, she said that she doesn't really know why it upsets her so much.  But it does.
Let's face it…Linda has a unique perspective on the whole situation having suffered through my emotional affair, and whenever she hears of any infidelity – not just her brother's – it upsets her.
Linda never really got along that great with her sister in law, so we don't think it's because of the divorce so much as it is how it happened.  She sees the affect it has had on her nieces and nephew.  She sees the "affair fog" that her brother has been living in for the last 2 years.  She wonders what will happen when Jeff really emerges from that fog.  She wonders if he will regret his actions.  She wonders what will happen to the family. She wonders about a lot of things.
Everyone involved in this whole mess will survive from a financial standpoint without any problems.  There will be plenty of money, homes and furniture to go around.  But will everyone involved survive emotionally, or will this leave long-lasting, significantly damaging and hard to heal wounds?  I guess time will tell.