The cheater should realize that there were specific internal reasons for the emotional affair and that it was the biggest mistake they ever made.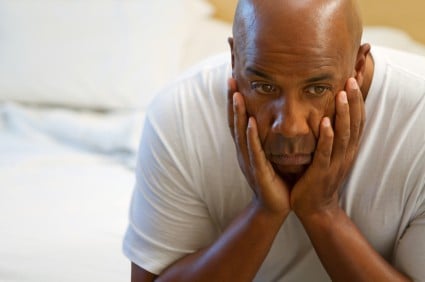 By Linda
Last week we wrote a post about David Lieberman's 10 phases of forgiveness and making peace with another.  I was particularly interested in phase 7, which is restoring the sense of balance to the relationship after an emotional affair. 
In this phase, Lieberman states that it's important for the cheater to let the betrayed know that their actions produced no enjoyment or any type of beneficial results whatsoever.  The person needs to explain that their transgression was a mistake and if the cheater benefitted in some way, then he/she will have to give back more in order to make things right.
This phase made me think about some of the comments that Doug has made on this blog and personally to me that sometimes have produced negative effects on my recovery.  He's been asked what benefits he received from his emotional affair or why he continued it after d-day. He would respond basically that he was just having fun being with Tanya. 
His response was very difficult for me to hear and after reading about this phase I understand why.  I realized that if he still believed it was so much fun and he hasn't fully processed all the negative aspects of his affair, what stops him from doing it again?
Often times the cheater will be in denial and afraid to admit the negative consequences of their actions. If they are able to admit that the affair wasn't as wonderful as they thought it was, then they will have to explore more within themselves. 
One question they might ponder could be: "What was missing within ME that made me vulnerable to engage and remain in this damaging relationship in the first place?"  Exploring this question puts all the responsibility on the cheater and removes the blame that they have imposed on their spouses.
The stages of an emotional affair…
In the book "Torn Asunder," Dave Carder discusses the stages of an affair.  The initial stages are filled with excitement, fun and the chemical feelings of falling in love.  However, after the affair partners admit their feeling for each other the dynamics of the relationship changes.  This is when the affair partners will begin to feel guilt.
If the cheaters really take a hard look back to this stage of the affair, they may recall that the majority of the time they felt guilt, shame, loss of control and loss of their self-respect.  If they look closely at their actions they might agree that they became addicted to their affair partner because they needed for them to medicate these feelings and validate that they were okay.
The cheater needs to remember all the work and stress that was involved for only a minimal amount of positive benefits.  
They need to remember all the actions they engaged in to keep their secret.   
They need to remember the lies they told the people they love.   
They need to remember the fear they experienced when they forgot to delete messages or close their email.  
They need to remember the times they looked in their rear view mirror or behind their backs, wondering if they were being followed.
They need to remember the effort it took to maintain two separate lives. 
They need to remember the feeling of their life spiraling out of control, unable to stop it.
They need to remember how they felt when they looked in the mirror and didn't recognize the person they saw…This person had become someone quite different – a liar and a betrayer.
The cheater needs to remember all the times they beat themselves up because they couldn't stop this damaging behavior and in turn felt weak and out of control.
They need to remember the days they promised themselves that they would stop, only to find themselves texting and calling their affair partner.   
They need to remember the times in which they hated themselves for their actions and attempted to take their loved ones down with them by withdrawing or being overly critical.
Many times all of this stress will eventually catch up with them and can affect their physical health as well.  
They might begin to have headaches, heart palpitations, stomach issues, high blood pressure, etc. 
During Doug's emotional affair I remember looking at him one day and I feared that he was at the end of his rope. He looked so desperate and I was afraid of what he was going to do.  I remember calling and begging his doctor to see him and try to do something or give him something to save him, because I knew I couldn't help him.
If the cheater is able to process and remember all the negative implications of their actions the probability that it will happen again will be greatly diminished.  Why would someone want to return to something or someone that caused so much emotional turmoil?  
Instead of believing how wonderful their affair partner made them feel, they need to accept that being with this person brought them down to their lowest level possible.
And for the record, I know that Doug was just going back in time when responding to the questions about what benefits he experienced.  He has done quite a lot of self-reflection and is fully aware of all the negative aspects of his emotional affair and how the affair took him to his lowest levels.  I can't tell you how important it is to me for him to have come to this higher level of inner awareness.
My hope is when a cheater is trying to gain forgiveness and they are asked why they did something so damaging, they can honestly tell their spouses that they looked within themselves and realized that there were specific internal reasons for the affair and that it was the biggest mistake they ever made. 
They can tell their spouses that the so-called good times they had during the affair were times they would love to forget because they represent the lowest point in their lives and they never want to feel that low again. 
And finally, they can tell their spouses they cannot recall any benefits they received from the emotional affair (or physical affair) relationship and they will do everything in their power to repair the damage they have caused.