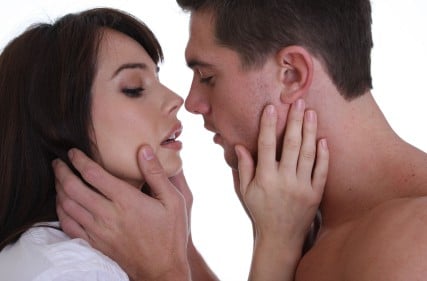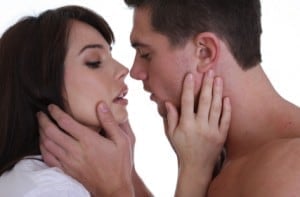 We've not delved too deeply into the subject of having sex after the affair. However, one of the best ways we found (in hindsight) to saving a marriage is connecting on an intimate level.  In other words—lots of great sex!
For some reason, even when Linda and I were in the darkest days of realization of my affair, when we had sex it was extremely pleasurable and passionate.  We were wondering why this was the case just the other day—after a wonderful, though somewhat brief, sexual encounter while the kids were not home.
The first question to ask is should you have sex while you or your spouse is in an affair with someone else?   Dr. Robert Huizenga says:
"…usually there is a very high level of sexual intensity between husband and wife.  The affair stirs up sexual intensity and sexual feelings. Often both have a strong desire to engage in sex, and some people say that sex is better now than it's ever been." Furthermore he states, "If you enjoy sex, it's mutual and you're having a great time, then there's nothing wrong with sexual activity."
In our case we maintained a sexual relationship during my emotional affair, and in fact it did become better and more intense for both of us.  It's is even better as of this writing.
Sex After the Affair – Linda's View…
I asked Linda why that was the case for her, and she responded that she finally felt a higher level of closeness with me during this time.  When looking back, most of our intimate moments were just after having a deep emotional conversation about our marital situation.  To Linda, this correlated to emotional closeness which as research indicates is a high priority need in women.  The sex then sort of sealed the emotional bond, reaffirmed her emotions, showed I truly cared for her and thus made it very enjoyable for her.
To be clear, she didn't think that she was using sex as a tool to win me back or anything like that.  In fact when this journey began, she really didn't even know that I was having an emotional affair. I had "assured" her that Tanya and I were just friends and business associates. Linda trusted that I was being honest with her, and she wanted with all her heart to save our marriage. She set out to have the kind of relationship we both had been longing for.
She also stated that through her self-exploration she determined that withholding sex (as she was prone to do) was not a productive way to show her discontent with me and/or our marriage, and actually was a way for her to be a little selfish herself.  She realized also that somewhere along the line she stopped acting like a woman or a wife, and focused more on being a mom.  Obviously, that focus is not always conducive to hot sex in the middle of the night.
In the process of trying to save our marriage, she read hundreds of books and learned a lot about the importance of sex in a relationship. She learned the reasons why she withheld sex and how important it is to a man. She realized that she wasn't "withholding" sex to punish me, but because she wasn't feeling loved, cared for and appreciated, she had a difficult time getting in the mood. In order for women to desire sex, they have to know that their partner truly cares about them. In contrast, men have sex to show and receive love. These ideas helped Linda to understand that she wasn't being "frigid" and that there was a reason for this.
Educating herself about intimacy and the closeness that we were experiencing at this time allowed her to finally give herself to me in a way that I has missed for many years. If she would have known at the time that I was involved with Tanya she wouldn't have been able to do that. To be honest because everything is so great between us she really tries not to think about it. If she did she would truly have felt used and cheap and realized just how selfish I was being. But she also knows that in many ways the intimacy that we experienced during this time helped bring us closer and formed a bond that had not existed for some time.
Doug's View of Sex After the Affair…
While in the throes of the affair, sex for me with Linda was always physically enjoyable as Linda's new found sensuality was very exciting.  However, I initially had a hard time connecting emotionally because of feelings for Tanya getting in the way.  I additionally still harbored some resentment and hesitations because I found it unbelievable her sudden erotic behavior.  "Why this change all of a sudden?"  Why is she now this little bundle of sexual energy and desire?"
I feel very badly that at the beginning (when Linda didn't know I was having an affair), that I was being very selfish and basically having my cake and eating it too. I was behaving terribly and I deeply regret that.
As I got over the resentment and mistrust and regained my full loving feelings for Linda, the emotional side of sex came back with a bang as well—and has steadily grown ever since.  As a result, not only are we enjoying the best sex of our lives physically, we are emotionally connected better than ever as well.
During my affair we had many emotional discussions in the middle of the night about my feelings, her feelings and why things happened in our marriage. We both made admissions of being to blame and almost always our discussions ended with us forgiving one another and holding on tight to each other. Most of the time that's where it ended, but that was OK too, because we still shared a real closeness.
Sex is at the core of any intimate relationship, and though the effects of an affair can turn a couple's sex life off like a switch, it doesn't necessarily have to.  Obviously though, it may be near impossible for some people to even think of having sex with their cheating spouse.  In our situation it was an integral part of our healing and recovery.  As long as you don't feel as though your integrity is being violated, sex after the affair can be at the core when it comes to saving a marriage.
[wlsp_signup]
LINESPACE