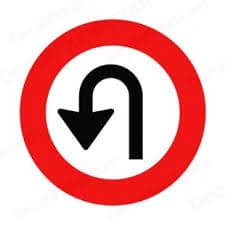 Today we have one of our older posts from nearly 3 years ago on the subject of doing a "180" to help save your marriage and/or get your spouse to end the affair.
There isn't a day that goes by that we don't get at least one email from a betrayed spouse who is having a problem with his/her spouse not ending the affair or coming back into the marriage.  This post may provide some helpful advice.
---
Michele Weiner-Davis has authored two books that I highly recommend: " The Divorce Remedy" and "Divorce Busting." Unfortunately, I found these books a little later than I would have liked, which was after months of trying to get Doug to let go of his emotional affair. 
However, the contents of each book gave me hope and a new direction.  I feel that many of Weiner-Davis' ideas helped me regain my power in our relationship and pull Doug out from under the affair fog. If you want to save your marriage, I suggest that you consider taking some of her advice.
When I found out about Doug's affair I did everything to bring him back to me.  I called him, texted him constantly, made dates and followed him around. I basically gave up my life to be at his side. 
I believed that if we spent more time together that he would remember what we used to have and realize that he loved me.  I also initiated "emotional" talks thinking that would bring us closer.  I basically did everything I thought was helpful, when in fact the only thing it did was push him away.
I should have realized that it wasn't working, but as many experts on infidelity will tell you it is like a roller coaster ride. Some days it did appear that he was coming closer, but other days it seemed we were back to square one. 
Weiner-Davis suggests that if you feel you have tried everything to save your marriage and you still feel you are the only one making an effort, then try the "Last Resort Technique" or the "180." She states:
…when one person wants their marriage to work, but the other doesn't, fairly typical patterns emerge.  The spouse who wants to preserve the marriage desperately pursues his mate, trying to reverse the momentum of the alienation.  Usually there's pleading, begging, crying,-anything-to try to win back the spouse.  The more desperate the spouse wanting to keep the marriage alive appears, the less appealing they become. The betraying spouse sees their mate as trying to control them, which leads to resistance."
Another downfall to appearing undesirable, controlling and always pursuing is that the cheating spouse will avoid thinking about or feeling the real consequences of their actions. The betrayer is thinking more about the struggle while de-focusing on feelings of loss.
Weiner-Davis feels that the more you try to convince your spouse that your marriage is worth saving, you are making it easier for them not to think or feel these things because you are doing all the work.  You need to stop the chase and do a "180."
I remember reading " Break Free From the Affair" by Dr. Robert Huizenga and he says to "back off" and let the betrayer experience the silence.  Give them an opportunity to think about their actions.  Honestly I was afraid for Doug to think about what he was doing, thinking that he would realize that he wanted to be with Tanya. 
Now I feel confident that if I would have provided him the space to really think about what he had and what he was going to lose, he would have made the right decision.  I now know that being in his face confused him and made it appear as if I was trying to control his actions.
If you feel you have tried everything to save your marriage and your spouse is still showing resistance, try doing a "180" and see if you notice a change.  It may not come overnight, as patience will be the key, but look for small signs that they are coming back to you. 
This will be a time to focus on yourself, your needs and desires, and give your spouse time to think about the mess they have created.
If you have attempted doing a "180" please leave a comment and let others know the details and whether or not it was successful.  Perhaps provide some additional tips or advice to those who need it.  Thanks!