So your spouse has had an affair, and you are now contemplating whether you should throw him/her out or work to save your marriage.  One question that most people in this position will be asking themselves is if the cheating spouse is going to cheat again? Should you trust again or not? You may feel torn, like you want to take your spouse back but feel like it is a point of pride not to, but then you may feel that the history and family you share is enough reason to reconsider.
Research studies show that cheating is relatively common. According to recent studies, even spouses who describe themselves as "happy" with their marriage have affairs.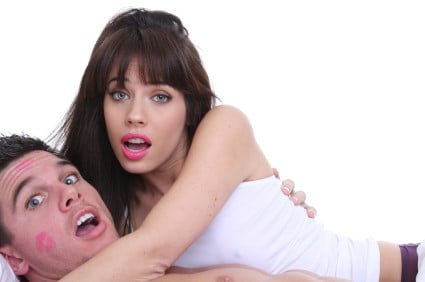 But the good news is that married couples can actually work through the crisis of an affair, can become more intimate and they can put an end to cheating once and for all. This means that, "Once a cheater, always a cheater" is just not true. There are people who learn and grow from the pain and loss of closeness in the relationship that are the aftermaths of an affair.
Of course there are always those individuals who will cheat and cheat again. So how do you tell if your spouse might be a chronic cheater? Here are five signs of relationship advice from Diana Kirschner, Ph.D. that indicate your cheating spouse is not a habitual cheater and you have a chance to save your marriage:
1. Your spouse is truly remorseful and regrets having cheated. Look for heartfelt apologies that ring true when you hear them.
2. Your spouse cuts off contact with his or her affair partner.
3. The cheater shows a renewed appreciation and devotion towards you.
4. You wind up having deep, open and honest conversations with each other about your relationship, what was missing in it and where you'd like to take it in the future.
5. Your spouse wants to enter psychotherapy or counseling either individually or with you to understand his/her own dynamics and to make your relationship better and more intimate.
If the cheating spouse shows these signs and the relationship is good for you in many other ways, then the chances of you working through this crisis is very good.
So how do you know if your spouse has not given up the affair or is even cheating with someone different?  Kirschner points out just a few of the most common signs:
• He/she's working late a lot
• He/she is suddenly taking trips you can't go on
• He/she's got new hobbies that don't include you
• Mysterious phone calls with hang-ups
• Credit card bills for unexplained hotel stays or gift-type items
• Less sex
• He/she's more distant, angry or picky
If your spouse has an affair, it doesn't absolutely mean he or she will do it again. Once a cheater, always a cheater isn't necessarily true. Forgiveness and a new found intimacy are possible as you work to save your marriage.
[wlsp_signup]
LINESPACE