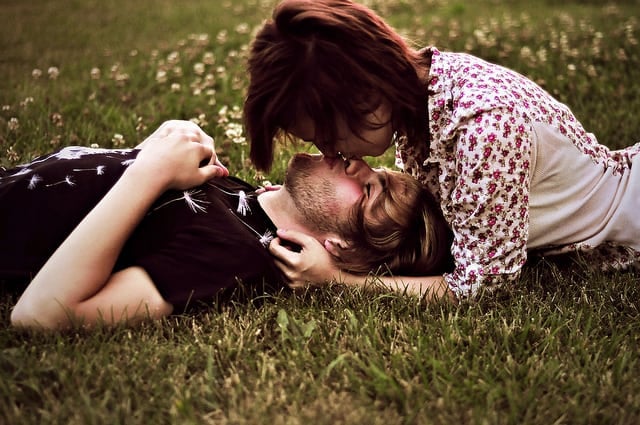 Is it even possible to regain lost feelings after an affair?  
By Sarah P.
This post is going to have a couple of ugly parts, but it will also be thoughtful and hopefully enlightening. I am going to be discussing some things that are NSFW and they might be triggering to you.
If you are uncomfortable reading about sexual relationships, this post is not for you. However, talking about sexual relationships will NOT make up the majority of this post since I will only discuss sexual relationships within the context of infidelity and infidelity recovery.
I will also discuss emotional affairs too. However, I wanted to warn anyone who is easily triggered by affair sex that I will be addressing it in this post.
But, let's open this post with a little bit of humor. Yes, this next part is meant to be funny, not offensive. Infidelity is SUCH a dreary topic and I attempt to find humor where I can. So, let's open with a little bit of satire as a warm-up…
Sex? Say What? People Actually Have Sex… No way!
If you are here, you have probably had sex before, just as your parents and grandparents had sex before. Someone, somewhere, at some point actually had sex.
Can you believe it?
I know, I cannot either.
But, the fact is someone, somewhere, somehow, had sex because if they did not, we would not have been born.
(Insert image into your mind of that time you walked in on your parents).
Then at some point, we all grew up. And we all had sex too.
Can you believe it?
We are all so grown up; we are such adults!
Then, our partner or spouse found they could not adult.
Someone who was supposed to be in a monogamous relationship with us also had some form of sex, even if just a sexual fantasy, or the longing for the forbidden fruit and the greener grass.
There will always be sex and unfortunately there will always be people who have it outside of their marriage.
Especially, people over the age of 25 who brag about not being able "to adult." If a person cannot "adult" by the age of 25 and if they brag about their inability "to adult" there is a good chance that they will never be able to.
They will be bouncing around, hither and yon, looking for greener grass.
I once heard that the Garden of Eden had greener grass.
I also heard that the Garden of Eden had this tree to test those who were not good at adulting.
Those folks who couldn't adult needed rules. The rule was that all they had to do is NOT touch one tree, ever. They had this enormous garden with millions of acres of tress, flora, fauna, and abundant food sources.
All they had to do was NOT touch the tree that shall remain nameless.
It was especially bad if someone gazed upon a piece of fruit from the tree that shall remain nameless and thought that one bite of that tree's fruit cannot hurt, can it?
"I mean, it is just a banana, geez," said those who could not adult. "No one will miss one banana."
We know what happened next.
I put an emphasis on the idea that the Garden of Eden HAD greener grass.
Now it has no grass at all because a couple of sneaky and humans ruined it for all of us. I heard those humans ate a banana, had sex, and they got us kicked out of the Garden of Eden.
It was all because they could not adult.
Please do not blame snakes; they are slippery things that like to test the mettle of humans. Blame the tree that shall remain nameless. It is the tree's fault.
Right?
WRONG.
No, it is not the tree's fault, it is not the snake's fault, or the fault of a banana.
Humans take the blame for their actions. People make choices. Adam and Eve made the wrong choice!
And Muttley has been laughing at humans ever since.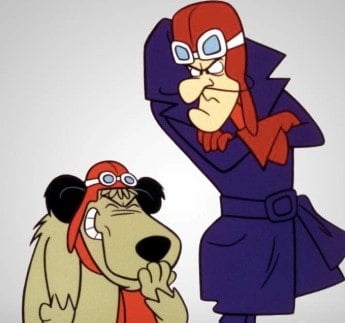 The metaphorical Adam or the Eve in our life also made the wrong choice even though he or she knew the rules. Otherwise, we would not be here, reading this blog, and suffering though this trauma called infidelity.
Would we?
And this brings us to our topic…
Is It Possible to Regain Lost Feelings After an Affair?
Here is where it gets serious.
In the comments section of my last post, Kittypone was generous enough to list a series of ideas that she was wrestling with in terms of being betrayed. I saw her comment and I realized she had written a down a lot of the ideas that I have grappled with over the years, but that I have never fully explored.
I took note of Kittypone's ideas and wanted to answer her first point immediately: How to Regain Lost Feelings for the Cheating Spouse. 
If possible, I want to be the glue that holds families together. So, helping married couples regain feelings for each other and averting a disaster is my preference, if it is possible.
But, it's not always possible. How do I know?
I am living proof; I have never been able to regain feelings for a man who cheated on me.
When I thought of how to regain feelings for a cheater, I immediately remembered that I cannot do so. The wound that I still feel due to being betrayed by my last ex runs too deep.
Then, I thought of several times when long-term boyfriends were fuzzy on the details of the word monogamy. When those long-term boyfriends cheated, there was an "off" switch that was triggered in my brain.
When this off-switch was triggered, my feelings evaporated instantly like dew in Death Valley. If anyone has ever been to Death Valley, the dew left a long time ago and it is never coming back.
I do not know how this metaphorical off-switch in my brain was installed or who installed it. However, I am thankful it is there because it prevents me from longing for the arms of someone who has had sex with another person when we were in a mutually agreed-upon monogamous relationship. 
Just picturing someone who had made a commitment to me, having sex with another woman, triggers the off-switch in my brain.
But, the thing is, I do NOT do this intentionally. I wish I had control over it, but I do not.
Paradoxically, this off-switch does not mean life is suddenly swell.
Even though the off-switch allows me to skip hysterical bonding and feelings of limerence, it is immediately replaced with another switch.
What I have realized is that when the love switch is turned off permanently, the contempt switch is turned on permanently. Contemptuous relationships cannot survive and I will tell you more about that later.
After I have proof that a man has had sex with someone else, I feel a searing, bone-deep contempt for the person who chose to betray me and choose to lie to my face the entire time.
So, feelings of love and longing are simply replaced by an utterly sarcastic and giant ball of contempt. This leads to another feeling, which is even more troublesome IF a person wants to regain lost feelings after an affair.
One time, I was a sophomore in college telling my mentor about my first ex-boyfriend, who was also my FIRST boyfriend, and he had flipped the off-switch in my brain.
She said, "Wow, you are really sardonic when you talk about him."
I asked, "What does sardonic mean?"
She answered, "It means you are speaking in a way that is satirical, sarcastic, and scornfully contemptuous."
I paused.
Then I said, "Yes, that is me: sardonic. Thank you for giving me the word that describes who I am when someone has cheated on me."
I remain sardonic to this day if you are a man who was supposed to be monogamous to me, but who chose to have sex with someone else.
In the past, I have warned all men who have entered a long-term relationship with me that I am a strict monogamist. I have always been a strict monogamist and the definition of monogamy was never fuzzy for me.
In fact, I was so monogamous that I had to ensure that a man I had met did not have a series of women he was dating. If he had a woman he was regularly dating but not serious with, I was not interested in him.
Before I entered in to any relationship, I went to great lengths to ensure that a man was actually single. Single = no girlfriend, no friend with benefits, no active and long-distance fling, and no rotating group of women who came in and out of a man's life.
Of course, I was the same way. If I was single, I was truly single and I have always held myself to the same standards as others.
The rules apply to ALL of us; not just some.
In short, I have known how "to adult" even when I was an 18-year-old and I have been an adult ever since.
Men have always agreed to abide by the rules of conduct that both of us are to follow. If they wanted to be in a relationship with me, I told them what I expected in very clear detail. If they could not be monogamous, then I asked them to move on to the next person.
No. Thank. You.
I have told every man who was interested in dating me about this "off" switch in my brain. I have told them when they were getting dangerously close to switching my feelings off. I have always been very open about who I am, who I will be to them, and I have been open about what I expect in return.
I do not expect them to do things that I cannot do as well.
Hint: I am not a hypocrite when it comes to following rules. If I cannot follow rules, I don't expect someone in my life to follow the rules that I do not even follow.
Fortunately, I follow rules and believe in standards of conduct and respect. As many know, my only caveat here is when it comes to spouse poachers. I loathe spouse poachers because they do incalculable damage to many humans.
Spouse poachers do this damage intentionally, they do this damage in a calculated fashion, they take great pride in their poaching skills, and they feel power when they destroy people who are completely innocent.
Also, people who meet the criteria for being a spouse poacher also meet the criteria for being diagnosed with anti-social personality disorder (as in the sociopath next door).
I don't like sociopaths; they too do incalculable damage. If there ever was an evil human being to walk the world, it would be a sociopath.
Narcissism: The Difference Between Affair-Driven Narcissism and Narcissistic Personality Disorder
Let's go back to my first boyfriend who was also the first person to flip the "off switch."
I will never forget the first man, William*, who "flipped off the switch." Sadly, the switch did not flip him off in return. There is nothing like the middle finger to make a point.
The first man who flipped off the switch was 21-years-old and I was turning 19-years-old. He knew the consequences and yet he flipped off the switch. I know exactly what was running through his head after he flipped off the switch because he told me what was going through his head. He was using gaslighting techniques and they were so shocking that I remember what he said. It was a very long monologue that became more shocking with each sentence that I was stunned into silence. I froze.
My 21-year-old boyfriend said: "You are not allowed to dump me. How dare you dump me! I only had oral sex with five different women. We traded textbooks and oral sex so that we could all get through finals.  It is just oral sex! Don't you understand that oral sex does not count as cheating? Why are you so stupid? Everyone knows that oral sex does not count as cheating! You are not allowed to be angry about the yeast infection inside of my mouth. I told you before the campus doctor told you about the other women. It's not my fault that the campus doctor had to call you because of the stupid STD laws. I decided to tell you first, so you are not allowed to dump me. I told you first! I got prescription drugs to get rid of the oral yeast infection that Cindy* gave me. Oral sex does not count as cheating and the yeast infection will be gone soon. You are not allowed to throw away the future life we planned together. We are supposed to get married, have a family, and go to Disney World each summer! How can you take summers at Disney World away?
At that point, I actually started laughing. We were not engaged, I was not pregnant, and I don't remember agreeing to spend summers at Disney World. I was thinking about spending summers in France, not Disneyworld.
So, I burst out laughing.
Everything he said was already absurd. But, trying to make me the bad guy because I was denying potential, future un-conceived children summers at Disney World.. that was just too much.
I started laughing hysterically, but I was also extremely angry.
I care about those children and care about getting those children to Disney World.
I have no words for how my boyfriend was. Who thinks that way?
I could not regain feelings for him, let alone be in the same state as him. I moved three thousand miles away for the summer. He found my address and started writing very threatening letters to me.
Trigger warning: this is where I recount a very frightening experience.
He found my address and wrote me hand-written letters describing in great detail his perceived ownership over me and what his ownership of me entailed.
Do you think that made him go away?
No.
Narcissists do not go away this easily; it does not matter if they are 21-year-old narcissists or 95-year-old narcissists.
They do not leave until they extract every last bit of joy, love, and happiness out of you. If you are still there, then they will even attempt to extract your last breath.
He wanted to see me jump through hoops and he wanted to see me do the cakewalk with his other five girlfriends. I did not follow his plan for me and that enraged him.
That is when he sent some epically frightening letters. My ex sent letters in his own hand-writing telling me how we would assault and batter me once I arrived on campus.
Why would he do this?
The answer is because he thought I was quite literally his property. He informed me that since I was a woman, I did not have the authority to break up with him. He told me to watch my back because he would be watching me.
Copies of letters were filed with the police.
That is when he brought in my friends.
One day, a friend called from that state because my ex had been speaking with her and she wanted to hear my side of the story. She was primarily my friend and he knew her from a large group of mutual friends.
She called because he was telling everyone I knew that I had lost my mind and gone off the deep end.
Can you imagine?
He believed himself to be so special that a woman would have to be crazy to break up with him.  Also, he truly believed that trading oral sex and textbooks did not qualify as infidelity. That part was not gas-lighting because he truly believed that oral sex was not a form of infidelity.
Why? Because his father told him that trading oral sex and textbooks was a perfectly normal thing to do.
Still, he was 21-years-old. I knew at (nearly) 19-years-old that his behavior was toxic and that I should run.
The off-switch in my brain has been there ever since. So, for me, I am unable to regain my feelings for someone who has cheated on me.
Also, in case you are wondering, yes, what my first ex-boyfriend did to me qualifies as a form of domestic violence. Cheating in itself is not necessarily domestic violence.
But, the way he handled the break-up demonstrates that he was an abusive person and he committed acts of partner-based emotional violence during that time.
Do I have trust issues from that first experience?
Absolutely!
That was a long story about my life. I wanted to tell you WHY I cannot ever regain feelings for someone who has cheated on me. I also wanted to stress that domestic partner violence can happen to any of us.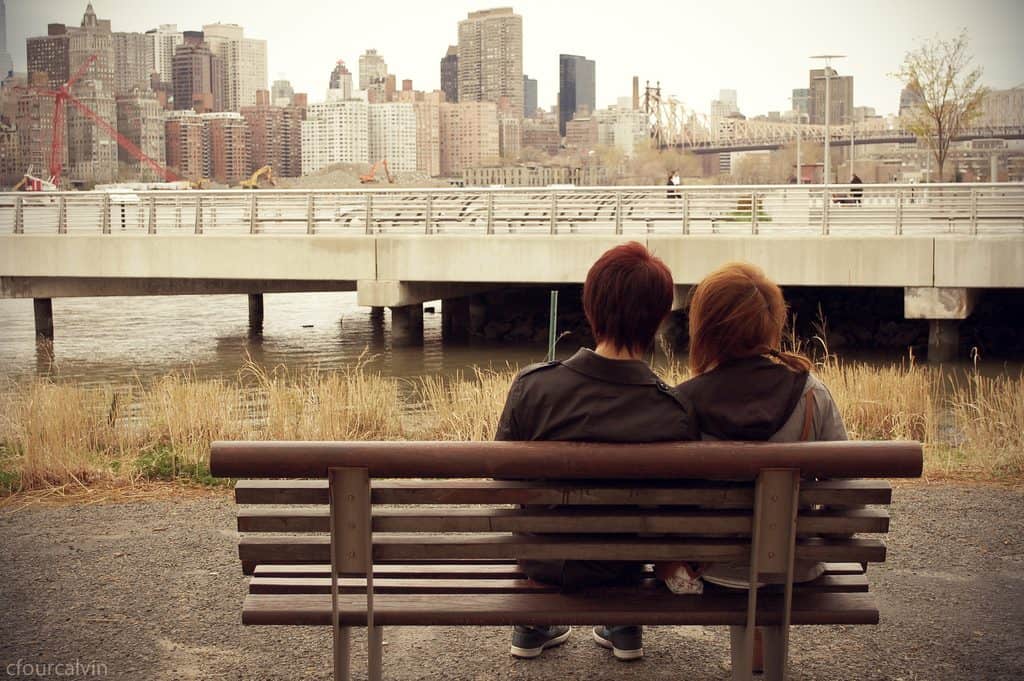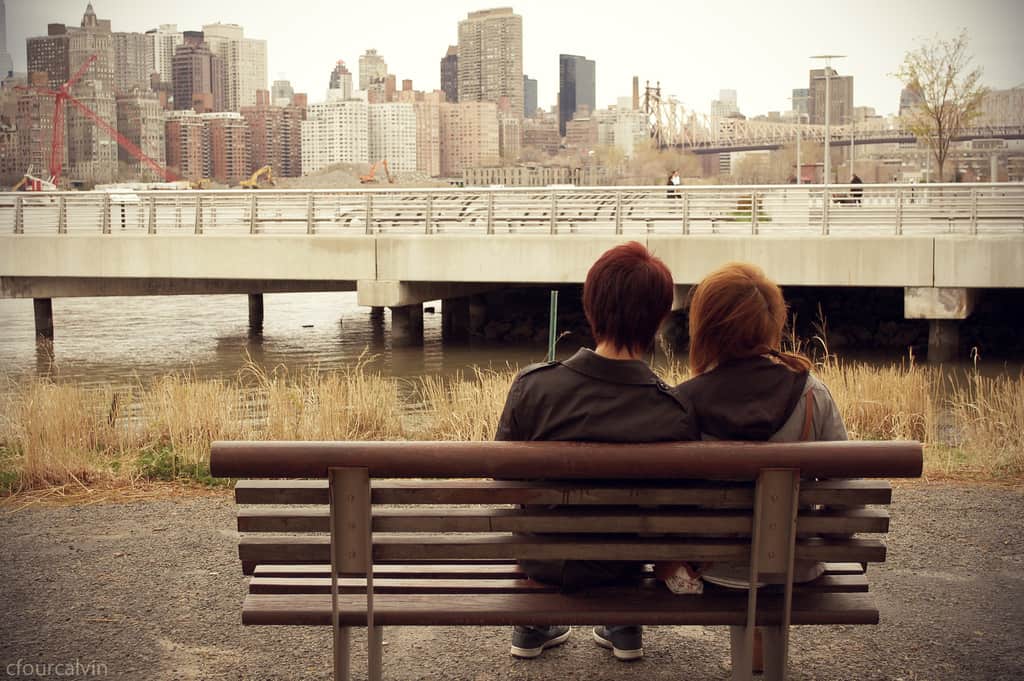 How to Regain Feelings for Someone Who Has Cheated on You
Still, there are betrayed spouses who desire to stay in their marriages and they want to know how to regain feelings for a cheating spouse.
Not everyone has that "off switch" in his or her brain and not everyone has experienced domestic-partner violence.
There are also varying degrees of infidelity and various types of infidelity. To make the picture even more complex, there are socio-economic factors that can affect how much of a stake each person has in a marriage.
If someone has been married for forty years and has grown children and grandchildren, they have a lot to lose by divorcing his or her spouse. Also, a couple is affected by type of affair, the remorse or lack of remorse of a cheater, the insight that a cheater has into how he or she hurt a spouse, and the betrayed spouse's ability to let go of pain.
I believe that regaining feelings for a cheater is possible.
I have met many people who never fell out of love with their wayward spouse; hence there was no need to regain feelings. But, more importantly, I have also met people who have been able to regain feelings for their cheating spouse.
There are some core behavioral patterns and also some core psychological traits that lend a cheater to being lovable again. However, if you want to regain feelings for a spouse who has cheated on you, your cheating spouse will need to make the following changes:
A cheating spouse must cut off all contact with the affair partner forever.
A cheating spouse must set boundaries that a betrayed spouse has asked him or her to set.
A cheating spouse must throw away all gifts or items associated with or related to the affair.
A cheating spouse must close all social media accounts OR give his or her betrayed spouse all of the passwords to social media accounts.
A cheating spouse must provide an apology that is sincere. (The word sincerity implies that a cheating spouse is actually sorry and is able to express how sorry they are).
A cheating spouse must listen to a betrayed spouse when he or she speaks about the pain they are in.
A cheating spouse must find ways to build sincere bridges toward a betrayed spouse.
A cheating spouse must find a way for a betrayed spouse to feel attractive.
A cheating spouse must respect sexual boundaries set by the betrayed spouse.
A cheating spouse must meet the sexual needs of a betrayed spouse when a betrayed spouse wants to resume a physical relationship.
However, the news is always the same: we can only control ourselves and we cannot control others. A cheating spouse must desire, of their own volition, to make permanent behavioral changes that can cause a betrayed spouse to feel safe.
Then, the betrayed spouse must be able to meet a cheating spouse halfway. If a betrayed spouse stays stuck in a frame of mind that causes them to punish a cheater daily, this is not a healthy relationship.
All betrayed spouses desire to punish a cheating spouse and they also desire to punish the affair partner. This is completely normal.
If your spouse has egregiously harmed you by having an affair, it will be up to your cheating spouse to regain your trust.
The person who creates the mess also has to fix it.
However, when the cheating spouse has made the changes that the betrayed spouse needs, the betrayed spouse must stop punishing the cheater. If a betrayed spouse cannot stop punishing a cheater after a cheater has made amends, I do not recommend staying in a marriage.
Another huge caveat: if your spouse has cheated on you, I do NOT recommend contacting old boyfriends or girlfriends. I do NOT recommend setting up a dating profile. As tempting as it may be, do not lower yourself to the low level the cheater has fallen to.
If you do, you will both become a pair of cheaters.
If you desire to put up dating profiles, desire to start an emotional affair with a coworker/friend, and/or if you desire to contact old lovers, file for formal separation and leave the house.
Be transparent about your desire to move on. Do not sneak around the way your spouse has snuck around on you. First off, it will put you on the same level as a cheater. Nothing will get solved; hearts will grow bitter; anger will grow out of control.
Don't start looking for your next lover until you have filed some form of separation. If you do not make it clear that you are separating and you take a lover, you will end up being like a pig rolling in the mud and that benefits no one.
If you are a betrayed spouse with your eye on a potential lover, you will also be flirting with Pandora's Box. When someone opens Pandora's Box, people end up dead.
Please file for separation, leave the house, and tell your cheating spouse why.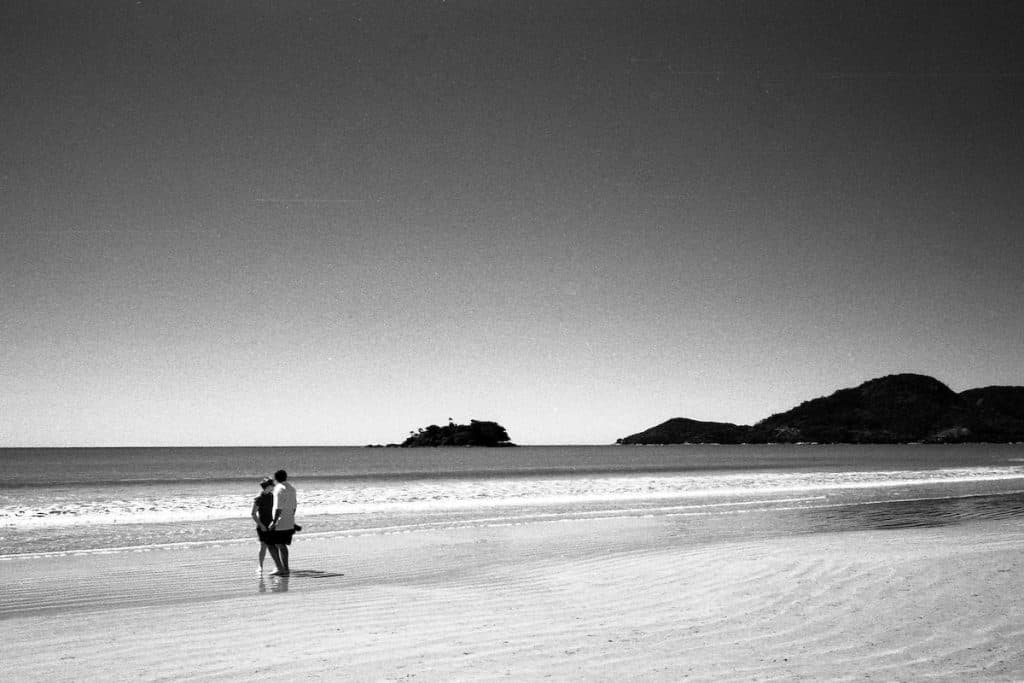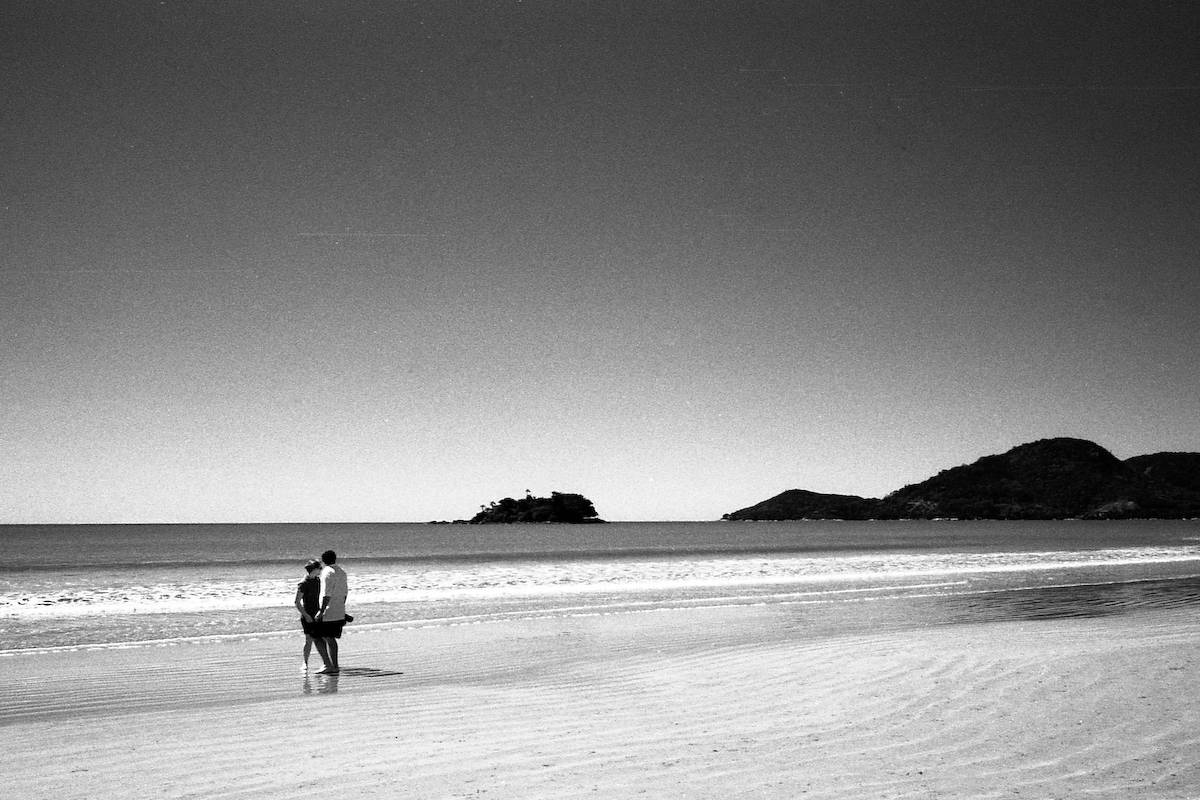 Why We May Not Regain Feelings for a Cheater 
The biggest hit a marriage can take is the blow dealt by infidelity. Research has demonstrated that a couple can get through anything together as long as they are a united front.
Since it is not obvious to some cheaters, it is impossible to have a united front in your marriage if you are cheating on your spouse.
A united front implies that each spouse has the back of the other spouse, no matter what storms a couple will face. A couple can face any storm if they are unfailingly monogamous, care more for the other spouse than they care for themselves, and love the other spouse more than they love themselves.
This is a recipe for success.
The number one way to destroy both a marriage and a person within a marriage is to have an affair.
If a spouse has had an affair, they have destroyed everything. Of course, as I said before, affairs come in varying degrees.
An emotional affair that has been shut down early will do damage. However, an emotional affair will not do the same damage as a sexual affair where a spouse has had unprotected sex with someone other than their spouse. If a cheater falls in love with the other man or other woman, they will absolutely level their marriage.
A marriage can be like a house on cards. It does not matter if it took a couple 50 years to build a metaphorical house of cards. The metaphorical house of cards will stand as long as both spouses attend to it and ensure that the house of cards never meets a storm.
Well, an affair is like putting a house of cards into the middle of a hurricane. All of the cards fall and the winds of the hurricane scatter all the cards. When the storm passes, there may not be one card left. All cards were carried away or destroyed by the hurricane.
That is what will happen to a marriage if a spouse has a sexual affair with and falls in love with someone outside of his or her marriage.
A caveat: However, when a cheater says that he or she loves the affair partner, that is generally not true. Still, they are high on the affair and they will believe that something that is not love is actually love.
Love does NOT harm others. If people do not understand the concept of love, First Corinthians Thirteen provides some concepts about why love is important and why nothing else in the world matters if someone does not behave in a way that is loving.
For anyone who doesn't read the Bible, the point of First Corinthians Thirteen boils down to this:
It doesn't matter if you are rich
It doesn't matter if you praise God
It doesn't matter if you give everything to the poor
It doesn't matter if you speak the language of angels and prophecy
It doesn't matter if you have all the degrees and human knowledge in the world,
It doesn't matter if your faith is so strong that it could move mountains.
None of these things above will matter if you do NOT live a life that is based on love. Love is a way of being. Love is a verb. Love is a way of showing up in the world.
In case that was not abundantly clear, it is IMPOSSIBLE for people who have affairs to be loving people while they are having an affair. It is impossible for love to exist between affair partners because affairs harm others. Love cannot exist in a relationship that harms others.
Also, some believe that if their betrayed spouse does NOT find out about the affair, that they are not doing harm.
That idea is complete and utter bullshit; that is my prophecy.
Any time a person has an affair, they have broken a promise. Any time a person has an affair, they are stealing time that was meant for their spouse. Any time a person has an affair, they are putting a spouse's health and finances at risk.
There is no such thing as a harmless affair and real love cannot exist between affair partners.
Can the darkness exist INSIDE the light?
Well, that is an absolute NO.
Darkness cannot exist within light.
The very center of light is a bright light and this light travels outward in the form of both particles and waves.
Darkness cannot exist at the center of light; it is impossible. Love cannot exist at the center of infidelity; it is also impossible.
It's crystal clear.
When affair partners marry each other, the statistics show that it is only a matter of time. The divorce rate among people who married their affair partners is extremely high.
Some people who marry their affair partner will stay in a marriage even though it is crumbling around them. It does not matter if these newlyweds are throwing the wedding china at each other in private; they do not want to show the world that they were wrong.
These people are so arrogant that they cannot bear to hear, "I told you so," and they live lives of quiet, bitter, and growing hatred toward one another. The chasm will grow wide, but they will most likely end up putting smiling selfies on Facebook just to keep the inevitable, "I told you so" at bay. Nothing hurts more than the truth when a person has made the biggest mistake of their lives.
People who have affairs like to tell others that they had to have an affair because they met their soulmate.
Yet, the statistics do not bear out.
Less than three percent of men who have an affair end up with the affair partner. Of those marriages, 75% of them fail.
The next time someone tells you that they have met their soul mate in an affair partner, call their bullshit. I have NO tolerance for people who hurt others because they met their so-called soul mate.
I have strong, spiritual belief systems and I know that the universe maintains balance. Even if a person does not believe in God, they will NOT escape karma. We all know that phrase about karma and it is not pretty.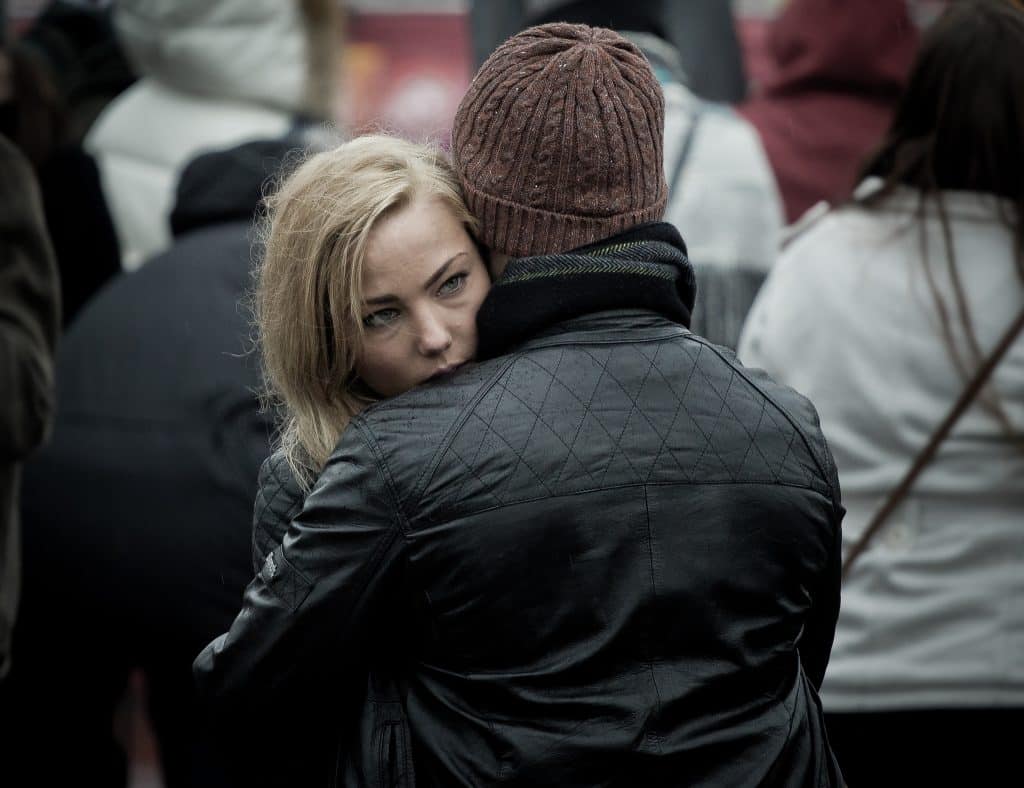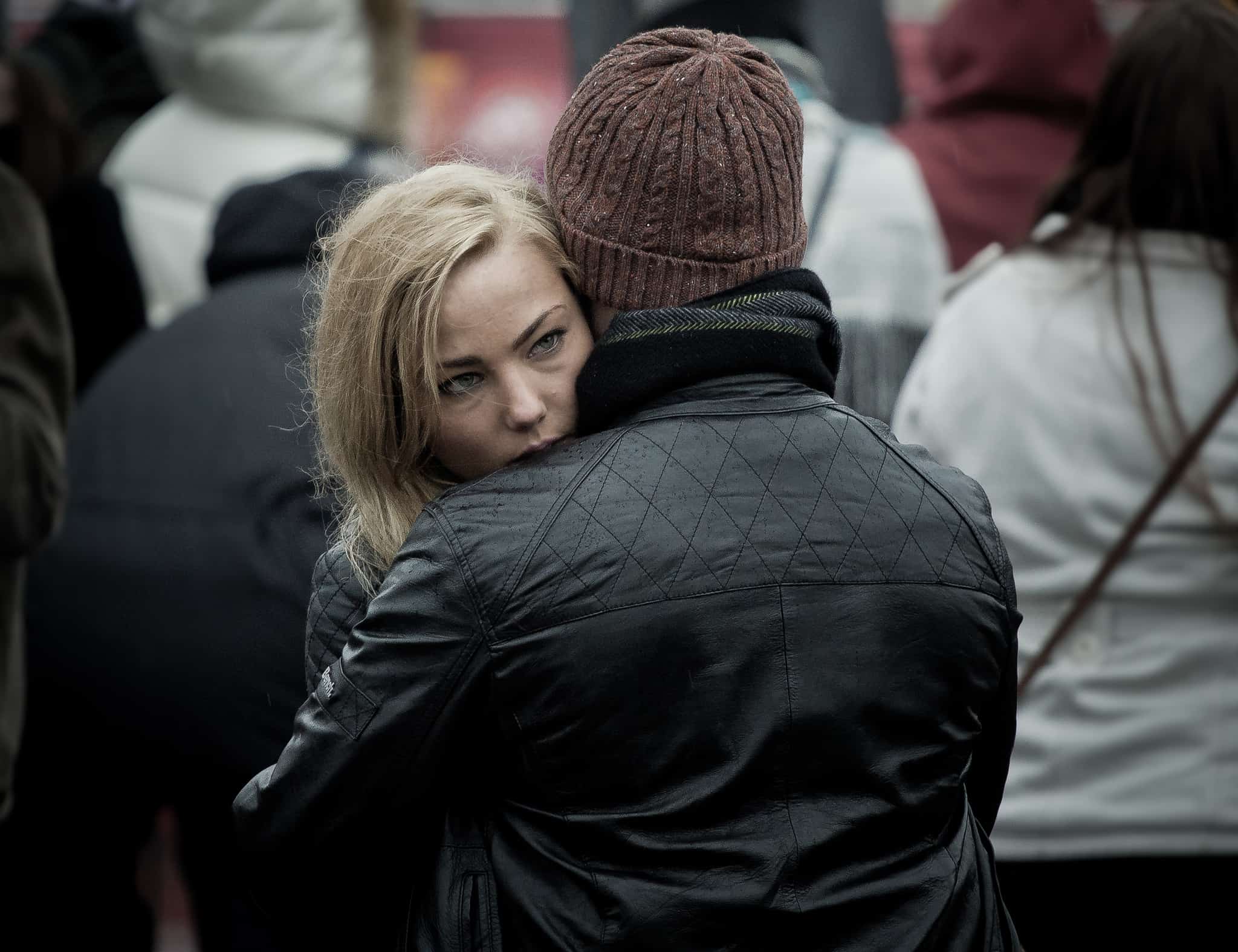 The Things That Guarantee Hatred Between Spouses
What will prevent a person from ever regaining feelings for their cheating spouse? Well, the answer is very straightforward: the Four Horsemen.
Drs. Julie and John Gottman have found what they call the Four Horsemen of the Apocalypse. These are research-based behavioral patterns that destroy the healthiest marriages from within.
These Four Horsemen are:
Stonewalling
Contempt
Defensiveness
Criticism
A healthy marriage can often recover from the Four Horsemen if a couple gets help.
But, if someone cheats on their spouse, all Four Horsemen will show up.
In fact, these Four Horsemen could even be signs of an affair. Most people have to view their betrayed spouse through a very negative lens in order to keep their guilt over an affair at bay.
If a spouse who was loving in the past suddenly turns into someone who becomes contemptuous because you have not folded their socks correctly, there is a reason. Such behavioral changes can happen for a variety of reasons.
Nevertheless, I have noticed a pattern when I read the comments in this blog. I have noticed that betrayed spouses sensed something was wrong long before the affair came out into the open on D-Day.
I have noticed people report that a once loving and close spouse became someone very different. When unknowing betrayed spouses ask a cheater (who has NOT been caught) what is wrong, a cheater will often stomp off and shut down.
Regardless, after a betrayed spouse finds out about an affair, they will cycle through all these behavioral patterns of the Four Horsemen.
Paradoxically, a cheating spouse might also engage in these behavioral patterns, even though they have no right.
If you are a betrayed spouse and have become someone who is contemptuous, shut down, critical, and defensive, this is a natural and protective reaction. Your mind will automatically build protective mechanisms around it so that you can (soft of) function.
This is especially true right after D-Day. 
If your cheating spouse is angry that you have started to engage in these behaviors, they need to realize that they brought this out in you. It is a protective mechanism and it is one that will keep you sane during the most tragic time of your life.
However, if you do desire to rebuild your marriage, both a betrayed spouse and a cheating spouse will need to make a choice to stop engaging in the Four Horsemen behaviors.
You will also have to make a choice to engage in behaviors that are antidotes to the Four Horsemen. I have included a handy chart from the Gottman Institute below.  You can download and print this PDF here: https://cdn.gottman.com/wp-content/uploads/2013/04/The-Four-Horsemen.pdf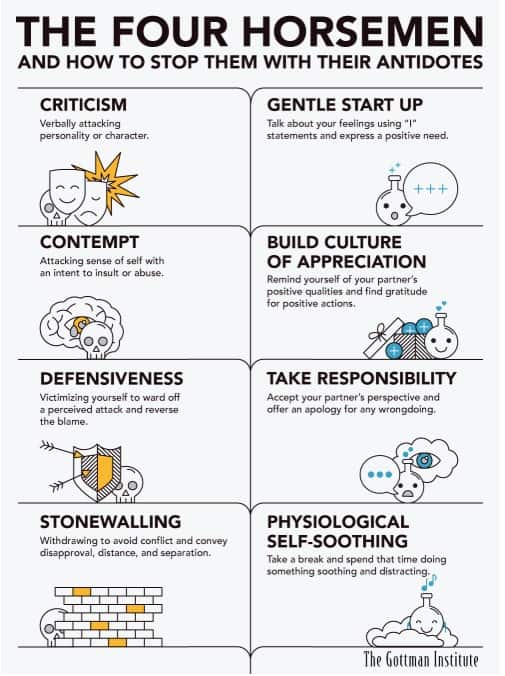 What Do You Do?
This is always the hardest question to answer: What do you do if you cannot regain love for your spouse? Every couple is different and every couple has different comfort levels.
It is common that married couples who hail from financial family empires stay married so that future generations can access wealth and prestige. Family wealth and prestige is the gift that keeps on giving.
These couples often emotionally divorce, stay married, and live quiet lives 6,000 miles apart from each other.
The very wealthy empire builders attempt to keep a low-profile when they have affairs and they quite often have affairs with those in their inner circles. Some often have children with several different women. Family heritage becomes fuzzy and is not discussed.
However, it is difficult to keep an affair low-profile if a sparkle-covered woman is singing Happy Birthday Mr. President a little too exuberantly.
https://youtu.be/EqolSvoWNck
That's how empire builders handle infidelity; they live apart and attempt to keep their partners secret. They often do this because they do not want to split and divide their wealth.
There is reason in this approach because no one wants to lose their life savings to a man or to a woman who just crawled out of a dumpster. I understand why some people stay married and live separately.
However, maintaining this lifestyle can be tricky unless there are post-nuptial agreements, separate bank accounts, trusts that prevent family wealth from being accessed by interlopers, and strict "rules of the game" such as living separately and ensuring all affair partners are secret.
When I first started writing about infidelity, I told everyone to get a divorce, no matter what his or her circumstances. However, when I left my unfaithful partners, I had lost time and I had lost a house and savings. I was still young enough to find someone to build a life with and to have children with.
The longer I am married, the more I realize how high are the stakes of divorce. I have children, I have a shared name, and I have an identity that has been "we" and not "me" for a long time.
I look at the emotional impacts of divorce on children. The research shows that needless and careless divorce affects children in negative ways. The research shows that women suffer economically from divorce more than men suffer from divorce. Women are less likely than men to recover financial assets that were lost in a divorce.
Entire destinies are changed whether people stay with their cheating spouse or leave their cheating spouse. I decided NEVER to go back to my last cheating ex because what he did was unforgivable.
The cheating could have been worked through, but the other things that he did can never be taken back. He showed himself to be a violent monster just because I would not leave my own home.
He ruined my ability to trust him.
I figured that I would move on and be able to fully trust again. Years later, I have found that he ruined my ability to trust all romantic relationships. I have seen therapists to attempt to regain trust and hope when it comes to marriage. Honestly, I have never been able to overcome this barrier.
If my ex had not become a monster and if I had stayed with him and worked through cheating, I would have trust issues.
Either way it goes, he destroyed my trust forever and in the end it would not have mattered if I had gone back to him. I would not be able to trust him or any other man.
Even though I did not marry him, I will never trust any relationship that involves romantic entanglements. That means I will never be able to trust marriage. I have learned that other people's hearts are fickle, even if my heart is unswaying and resolute.
I would take relationships at a glacial pace because sex affected me in often profoundly negative ways. It knocked off my equilibrium and sent me into a spinning longing for someone. Before I was married, these strong feelings evoked by sex with another felt like a prison. So, I avoided it as much as I could.
I never knew if that person would leave when his heart grew fickle. The day I got married was such a relief to me because then I could have a physical relationship where a man was truly invested in me.
But then, if a person cheats, he or she is no longer invested.
I am going to end this article with a segment of an opinion piece from Olivia Fane:
In fact, to say that people cannot desire what they have is a very selfish and narcissistic way to view the world. It also implies that people are no more than objects to be discarded. Still, even objects get treated better. If you buy a beautiful dress it's because you want it. When it sits in your closet, you have it and continue to wear it. You bought it because you wanted it; not because you did not want the dress. 
People get married because they want each other. It is each spouse's responsibility to keep the love and the romance alive. If a cheater paid the same attention to his or her betrayed spouse as he/she paid to the affair partner, marriages would be very different.
People do not have affairs because a marriage is stale or because they do not want what they already have. People have affairs because they are selfish and believe the rules apply to everyone, but themselves. Also, if there are people out there who know they won't want a person if they "get" that person, they should find someone just like them so that the good folks don't get hurt. They can go hook up with others who don't want what they have and can go live lives of misery.
Just leave us good folk alone!
What are the emotional or physical barriers that prevent you (a betrayed spouse) from rekindling your attraction to a cheating spouse?
What are your deal-breakers that would cause you to a cheating spouse?
For those of you who lost feelings for a cheating spouse and regained them, how long did it take and when was the turning point?
Betrayed spouses: Is your cheating spouse building bridges to you?
Betrayed spouses: What do you need from your cheating spouse in order for you to forgive them and to rebuild feelings for them.
Betrayed spouses: Do you think you can ever trust a cheating spouse again?
What was the most hurtful thing about your cheating spouse's affair that will haunt you forever?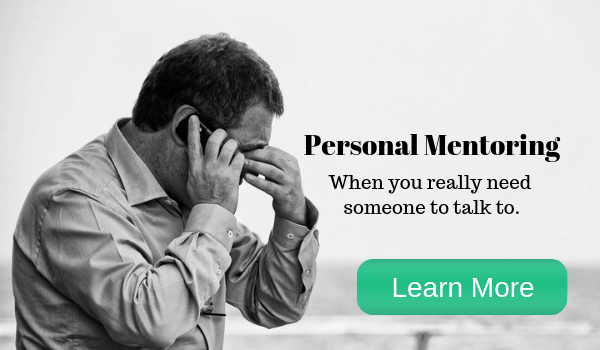 Sources:
https://divorce.lovetoknow.com/Rates_of_Divorce_for_Adultery_and_Infidelity
https://www.theguardian.com/lifeandstyle/2017/jan/28/sex-love-communicate-erotic-hormonal-closer-hug