When you're recovering from infidelity you're told you can never go back to your old marriage. Here are 16 easy ways to reinvent your marriage.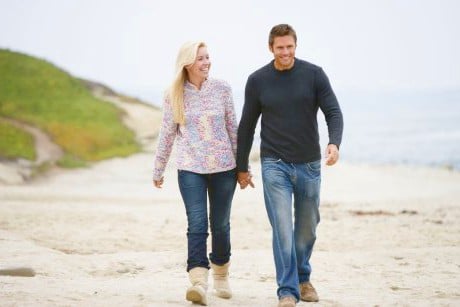 By Linda
In Tuesday's post, Doug discussed how important it is for us as a couple to constantly evaluate our relationship and to make the changes necessary to keep our marriage on track. I feel as if now we have a brand new marriage.  One that is different from what we have experienced for many years.
I know that when you are recovering from infidelity you are told that you can never go back to your old marriage.  In the beginning, that was very upsetting to me because there were many aspects of our marriage I wanted to hold on to.  In many respects we had made wonderful memories together and I didn't want to let them go.  I have learned through time that it is OK to hang on to those memories and build from them.  However, we needed to find a new way to deal with the problems that brought us here initially.
I have combined a list of rituals or behaviors that we have engaged in during our healing process. I feel these acts have been the cement that has held us together this last year and enabled us to move on to the wonderful relationship that we share today.
Many of these behaviors were prevalent in our early years, but unfortunately because of our many obligations they were brushed aside.  We didn't sit down and say we should start doing these things.  Rather, it just evolved into to things that now are very important and special to us. As you will notice, some of these things are not tremendously exciting (like going to the grocery store) but they are important to us nonetheless.
Recovering from Infidelity and My 16 (simple) Ways to Reinvent Your Marriage List (in no particular order of importance):
1. Displaying appreciation for things we do each day.  Not taking for granted these simple acts that make our lives easier, more fulfilling and happier.
2. Saying "I love you" many times during the day.
3. Keeping in touch if we are apart for a long period of time.
4. Going to the grocery store together.
5. Inviting each other to come along when running errands.
6. Sleeping naked.
7. Holding hands, hugging, kissing and cuddling all night while we are sleeping.
8. Sitting on the couch together and watching the news or going back to bed for some excitement after the kids get on the bus in the mornings.
9. Having a weekly date night.  Doing things we both enjoy- happy hour, listening to bands, watching a sporting event etc.
10. Communicating when we are upset about something.  Each listening to the other's point of view and discussing issues in a calm manner.
11. Taking the time during the day to stop what we are doing just to talk.
12. Taking weekend afternoon naps together on the couch
13. For me… stop doing so much.  Stop being in constant motion.  Relax and enjoy my husband's company.
14. Planning special outings, afternoon picnics, camping trips, kayak trips, etc.
15. Taking note everyday of something that we love about each other.
16. Thinking of ourselves as one and always having the other person in our thoughts, instead of living individually and doing our own thing. (For instance, making each other breakfast, or picking something up from the store that the other person might enjoy.)
Recovering from infidelity has been a long hard road.  But, as you can see, these aren't really deep psychologically difficult things to do – nor are they magic pills that will suddenly make things all better.  But cumulatively, these simple acts add up and are deposited into our "love bank" to show that we care for, trust, enjoy and love each other very much.
If you are to this point in your recovery, we would love to hear ways that you have grown to enjoy and appreciate your mate that have helped you to reinvent your marriage.  If you are not quite to this stage in your recovery, we urge you to try and find ways that will bring back the passion and friendship to your marriage.