Reconnecting emotionally after the affair is an essential element in surviving infidelity and healing our marriage.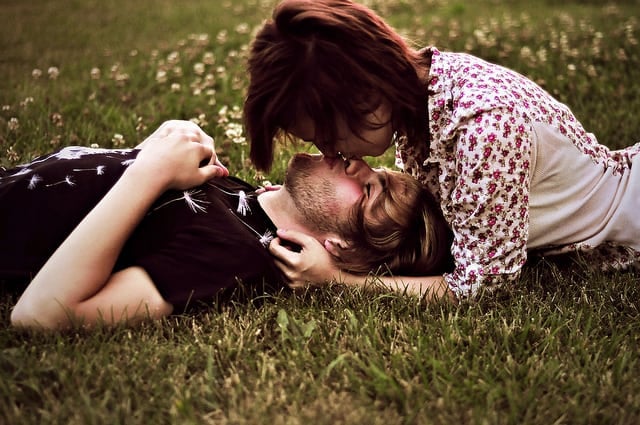 By Doug
One essential element in surviving infidelity and repairing your marriage is to heal and deepen your emotional connection with your spouse after the affair.
Obviously, the emotional connection between a man and wife is severely broken after infidelity.  Quite often it can be the final blow to a marriage.
Prior to my emotional affair, Linda and I had an emotional disconnect of sorts.  Looking back, I can say that we really didn't grow apart as much as we temporarily lost sight of each other due to a variety of factors.
If I were to rate the most important factor in our success in recovering from the affair, it would have to be how we have been able to reconnect on so many levels—especially on an emotional level.
It wasn't easy at first, and when we realized that we wanted to save our marriage and wanted to survive infidelity, we wondered how we were going to get back to some form of common ground with each other so that we could honestly say that we had a wonderful, strong relationship.
We questioned how we were going to get from where we were at to where we wanted to be. We questioned if we were always going to have to talk about the affair.  Linda questioned whether she would ever be able to forgive, much less forget. She questioned whether she could trust again.  I wondered if she would ever get over the pain.  The list goes on and on.
There were doubts for both of us and reconnecting emotionally seemed like an insurmountable task as the devastation and pain seemed too much.
We realized that it wouldn't happen overnight as there was a lot of work we both needed to do before we could even expend the energy to work on healing our marriage.
As I look back, there were a few ideas that we adhered to as we worked to regain our emotional connection.  In our case, the emotional reconnection was fueled by effective communication.
We both started to practice total honesty and transparency in our communication. Our hearts and minds became open books.  This was a little bit easier for Linda to accomplish at first, as I have always been somewhat guarded with respect to my feelings and such.
It did help that since we have known each other for so long, each of us can tell when something is bothering the other, or when the other may be holding back when they really have something on their mind.
By being totally open and honest it eliminated doubt, which ultimately helped to rebuild the trust.
We set some communication rules. While practicing transparency, there were times when Linda may have held back asking me certain questions that she may have not been quite ready to hear the answers to.  So we decided one rule was to not ask if she's not prepared to hear the answer.
Another rule was never use honesty as a weapon.  That is, Linda never used it to make me feel guilty or feel otherwise as a bad person.  She understood that the goal was to save our marriage, survive infidelity and move forward in our marriage, and that this type of vindictive communication would not be constructive to our healing.
In addition to being honest, one rule for me was to keep my emotions in check when talking about the affair.  I would often get frustrated when discussing the affair.
Basically, we used common sense, good judgment and a little bit of diplomacy.
Set aside the time. We discovered that it's not always a good idea to talk about the affair or other marital matters whenever we felt like it.  There are times after all, when one of us might have had a bad day, and talking about it at that time would be counterproductive and actually stifle the effectiveness of our discussions.
What we did instead, was set time aside where we could focus on each other and talk about what we needed to talk about.  This allowed us not only the appropriate time to talk, but also gave us the opportunity to prepare emotionally and psychologically and to clear our minds of other matters so that we could focus our attention on each other.
These are just a few things that worked for us.  Even though they did take some time and patience to implement, they did help us in communicating better and allowed us to reconnect emotionally after the affair on a much deeper level.