I firmly believe proper boundaries are the key to preventing an emotional affair.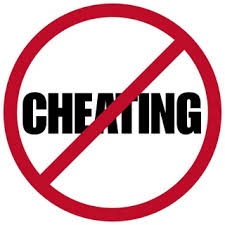 By Linda
Since Doug's emotional affair I find myself constantly studying and clueing into the people and their interactions.  Whenever we are at a public place, restaurant, concert, bar, etc., or even at my school, I observe the behaviors of both males and females.
Before Doug's emotional affair I really wouldn't have paid much attention to other people around me unless they really stuck out, but now I am constantly seeing signs of people falling down the slippery slope to an affair.
A few days ago we were having dinner with a couple who are definitely at the "tag team" stage of their marriage.  They have two children at different ages that are both involved in sports.  In fact, their daughter plays soccer with our daughters on both the high school team and club team.  We rarely see this couple together at any of the games for either team.
While at dinner, they were talking about an upcoming weekend when their son has a soccer tournament about seven hours away.  That particular weekend conflicted with something going on with their daughter, so one of them was going on a road trip and one was staying home.  No big deal.
The husband said a mom from their son's team works for a hotel chain and offered to give him a discount at the hotel they were staying at, and also suggested they ride to the tournament together.  The wife joked about her husband having a new wife for the long weekend.
Honestly I was alarmed about the situation.  Several years ago I probably wouldn't have thought much about it if Doug did the same thing, but now I know the dangers of putting yourself in a vulnerable position like that.
I asked Doug what he thought about that situation and if he would have been comfortable with me doing something like that.  He said it depends on who the other person was.  I was confused by his answer.  Did he mean that if the person was good looking or overly friendly that it would be a problem?  He said that if he knew the person or if he was a good friend or something like that it wouldn't be an issue.
I pointed out that many of the emotional affairs we read about on our blog involve "good friends" and that friendship is not an indicator that their interaction would be safe.  I told him that spending seven hours in a car and the entire weekend together would be enough for something to "just happen."  We all know it doesn't take much more than a few compliments, some validations or questions about how their marriage is going to begin a fantasy in their heads.
Then every time they see each other at practice or games they begin thinking how nice, fun and exciting the other person appeared and they begin to wonder what it would be like to be married to that person compared to their current spouse.  Before they know it they are deeply involved in an emotional affair. It all appeared so innocent in the beginning and now they are risking everything for this fantasy.
You might argue that if a couple trusted each other completely then there shouldn't be any problem in this situation, as trust alone would protect the marriage .  That might be true – but I believe it boils down more to the boundaries that need to be established and maintained within the relationship. 
For example, if our friends had discussed and agreed upon certain boundaries within their marriage and what is and what is not acceptable, I'm guessing the conversation about taking a road trip with another woman would never have come up – even for an innocent weekend at a soccer tournament.
There is also a lack of knowledge by the public in general about affairs and how they start.  It's not until after an affair occurs that we gain all of our knowledge about infidelity, since not very many folks enter a relationship thinking that they are going to eventually be devastated by an affair.  I venture to guess that not too many of us read books or blogs on infidelity until this happened to us.
I'm sure if our friends had any idea of how easily and innocently an emotional affair or physical affair can start they would second guess the importance of saving a few bucks on travel expenses or they might eventually be fighting to save their marriage.