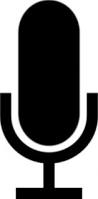 Once again it's our monthly feature where our discussion is completely open to whatever you want to talk about.   It's kind of scary how quickly the weeks fly by.
This is Open Mic #8 and we hope that there are some things that are going on that you can share with everyone.
So…
What's on your mind?
Have any successes to share? Big or small.
Got a question?  Ask it.
Do you have any problems or situations that you'd like the community to offer their opinions on?
Any good books you'd like to discuss?
What are you and/or your spouse doing to further the healing and recovery in your relationship?
What's working or not working?
Has your therapist given you any good advice or exercises that the rest of the readers might benefit from?
Summer is right around the corner…Any good vacations planned?
Any suggestions for future topics?
Please don't be shy.  If there is anything whatsoever on your mind, please leave a comment below.
Thanks!
Linda & Doug