Let's discuss the question: What do you fear most right now since the affair was discovered?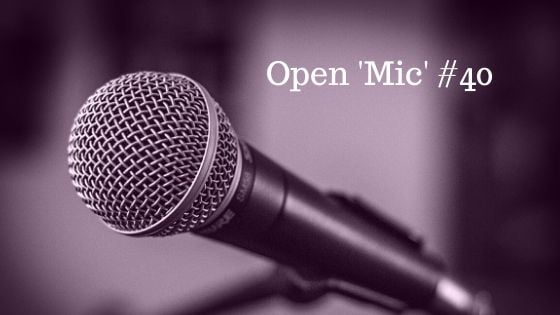 "Susan's" husband had an emotional affair with a woman who lived across the country.  They had never met in person, yet he felt he had fallen in love with her.
When his emotional affair was discovered, he admitted that he was in love with this person, yet he said he would end the affair.  He even sent out a text to the other woman ending it. 
Susan however, was soon skeptical as to whether he actually did end the affair.  His behavior certainly indicated that he had not.
Here were the giant red flags:
He wasn't sleeping in the same bedroom (supposedly because their bed hurt his back) and instead was camped out on the basement couch.
He'd be on his computer until the wee-hours of the morning almost every night.
He texted and took selfies all the time – on a phone that he kept locked or in his possession – all the time. He would not provide Susan with the password, nor did he ever send these selfies to her or post on Facebook and other social media.
He would leave very early for work – often an hour or more.
He was often moody and would seldom interact with his young children. (He paid more attention to his phone.)
He would get defensive when asked if there was anything wrong.
He would bring up past marital issues and blame her for the problems in their marriage.
He refused to go to any type of counseling.
They hadn't had sex in more than a year.
Sure enough, very late one night she overheard her husband talking on the phone with the affair partner and her suspicions were confirmed.
So, what did Susan do?
Nothing.
She was too afraid.
She feared that by confronting her husband in any manner, it would only serve to push him away and further into the arms of the other woman.
Instead, she retreated to her bedroom alone and cried all night.
A few days later, she contacted me and we started with mentoring.
We talked on average probably about twice a week for about 18 months.  Every time we talked it was basically the same story and a re-hash from the previous call.  I'd give her things to do and say to her husband, along with how to approach certain situations, while helping to build her up and recoup her shattered confidence and courage.
She literally did nothing.
Again, she was too afraid.
Eventually, our mentoring relationship ended.
I Recently Heard From Susan…
Not too long ago she sent me an email to let me know how she was doing and to catch me up on things.
No surprise at all…Absolutely nothing about her husband's behavior and their relationship had changed one iota.  That is, except for her overwhelming resentment towards her husband and her sense of helplessness and hopelessness.  Meanwhile, her hubby carries on in his own little world as if he's doing nothing wrong.
Susan's story certainly isn't an isolated situation and her husband's shitty behavior and attitude are certainly not unique in any way.  I hear stories like this all the time.
Susan's actions – or lack thereof – are the perfect examples of insanity – "Doing the same thing over and over again and expecting a different result."
She also suffers from analysis paralysis.  She overthinks things so much that it actually causes her to do nothing.
Now, don't get me wrong.  I understand her fears – I really do.  But in her case, she has no idea if her fears are even legitimate because she hasn't tried ANYTHING. 
She needs to give her husband a serious wake-up call and speak her truth, while demanding he end his relationship with this woman.  And that's just for starters.
What Do You Fear Most Right Now?
We want to hear about your fears.
I venture to guess that all of us to some extent are living in fear right now.  COVID- 19 has created a world where we're afraid that a simple handshake with a person can potentially put us on a ventilator – or worse.
I don't really want to get into the whole pandemic situation, but I sure think that the fears that emanate from the pandemic can serve to exacerbate the fears that one has personally – and for their marriages – as a result of infidelity.
Regardless of whether you are the wayward or the hurt spouse, after the affair you are probably fearful for what the future may hold in many ways.
Consider the following statements on fear:
Fear is an emotional & physiological reaction we feel based on imagining events which have not even happened.
And this…
… fear is not who we are, it's an emotional state we put ourselves in because of our own thoughts.
Neale Donald Walsch, speaker, spiritual seeker, and bestselling author of the "Conversations With God" series says that "The biggest problem on the planet is fear." He says this is so because fear affects everything we experience.
Fear is perhaps one of the most prevalent emotions that have affected you since the affair…
Fear of what the future might hold.
Fear that your partner might leave you for the other person.
Fear that your family will be broken apart. 
Fear that your relationship will never be the same. 
Fear that your spouse may never heal from the pain you caused. 
Fear that you or your spouse may have another affair. 
The list goes on and on.
We present this topic for discussion periodically as our readers and their situations/feelings change over time, so we thought it was a good time to revisit it since it's been a while.
Therefore, we wanted to get a feel for what you are most afraid of right now.
(*Please note that this is still an Open 'Mic' discussion.  So if you want to share/discuss something else, please feel free to do so.)
Here are a few questions to consider…
What are your biggest fears after the affair for your family and/or your marriage?
Do you feel that your fears are logical and justifiable?
How are you and your partner addressing these fears?
Have your fears about your marriage after infidelity subsided as you travel further down the path of recovery and healing, or are they still there just as strong as ever?
What has happened (or needs to happen) for those fears to go away?