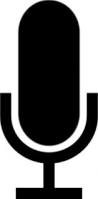 It's that time again to talk about whatever you want to talk about! 
This is Open Mic #14 and we hope that there are some things that are going on that you can either ask questions about or share your experiences with everyone.
For those of us in the United States, tomorrow is Thanksgiving. Each year around this time we have focused our discussion topic on things that we can be thankful for. We want to do that again, but also combine it with the "open" topic format.
We certainly realize that you may be going through some immense pain and suffering right now but even in the depths of despair that infidelity can bring, we believe we all can still find reason to give thanks!
Gratitude is not only the greatest of virtues, but the parent of all others. – Cicero
So, if you like, please let us know what you're thankful for.
Additionally, feel free to discuss…
What's on your mind?
Have any successes to share? Big or small.
Got a question?  Ask it.
Do you have any problems or situations that you'd like the community to offer their opinions on?
Any good books you'd like to discuss?
What are you and/or your spouse doing to further the healing and recovery in your relationship?
What's working or not working?
Has your therapist given you any good advice or exercises that the rest of the readers might benefit from?
What has your spouse done lately that really pisses you off?
What has your spouse done lately to make you really happy?
Who's gonna be in the college football four team playoff? Do you care?
Are you headed out into the "Black Friday" pre-dawn madness? Why?
Please don't be shy.  If there is anything whatsoever on your mind, please leave a comment below.
Have a very happy and blessed Thanksgiving – without stuffing yourself too much!
We are very thankful for all of you!
Linda & Doug