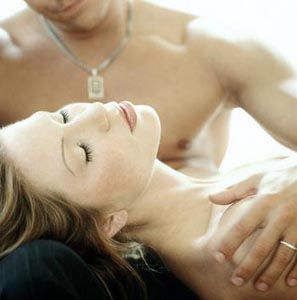 Guest post by Sarah P.
Last week, while reading an article, a term that I was not familiar with piqued my interest. The article referenced a relational model for pair-bonded couples that was termed negotiated infidelity.
What is negotiated infidelity?

Negotiated infidelity is a term that describes an arrangement between a couple where both people within the couple agree to have sex with people outside the relationship. However, the people in the couple 'negotiate' the rules of engagement with others. These rules are to be strictly followed when having sexual encounters outside of the relationship. They set parameters around what kind of intimacy is permitted to be experienced with people outside the couple.
An Australian woman named Holly Hill wrote a book called SugarBabe describing her relationship with her partner Dino. Holly claimed that because they negotiated the terms in which each partner had an affair, their relationship was stronger and more honest.
I was interested in Holly's viewpoint since it was so different from my own. I watched a short documentary where she and her partner Dino showed viewers how the specific intimate 'negotiations' within their relationship worked for both of them.
Early in the short film, Holly did not flinch as Dino brought home a woman to have sex with—in fact, she spent time preparing all of them dinner before the woman arrived. When Dino left for their bedroom to carry on his intimate liaison with another, Holly sat alone and painted her toenails. She smiled at the camera and said, "When you love someone, what makes them happy makes you happy. It makes him happy to have sexual variety, so why shouldn't I be happy too?"
I was surprised because Holly did not seem to have an ounce of discomfort, even though she knew Dino was, at that very moment, in their bed having sex with another woman.
The next night, it was Holly's turn and the film documented this encounter as well. Holly brought home a very tall, buff man with a full head of blond hair. Her 'date' was a lot more attractive than Dino and it became apparent in Dino's body language that he was not very comfortable.
However, Dino had to adhere to the agreement he had with Holly and so he was expected to be respectful to her affair partner. Dino plastered an uncomfortable smile on his face as he shook the hand of Holly's affair partner. Dino watched as Holly and the man walked hand and hand into the bedroom and shut the door.
Dino made himself comfortable on the living room couch and smiled at the camera. Now slightly more composed, he remarked that he did not have an issue with this arrangement at all. Then Dino explained that he was comfortable with the arrangement because of the 'rules' to which both he and Holly adhere during sexual encounters. He said, "We don't get jealous because we don't allow intimacy with our dates. We are not allowed to kiss anyone else. We do not spoon with others. We don't have sleepovers. Since we save intimacy only for our relationship, it works."
(Maybe I am mistaken here, but isn't a sexual relationship as intimate as it gets?)
Toward the end of this documentary about Holly and her partner Dino, it became clear that she initiated the negotiated infidelity between them. She went on to explain that due to relationships in the past, specifically where she had been the betrayed party, she believed that people are not capable of maintaining monogamy over the long term.
Holly reassured the viewers that this was her idea, not Dino's, and that it was her belief that it was normal for men to be unfaithful. She reasoned that because numerous boyfriends had cheated on her in the past, infidelity must be normal. She maintained that because of the negotiated infidelity within her relationship, she felt 'in control' of the situation.
Thus she came to the conclusion that because men are not capable of remaining monogamous, that she could have control over the infidelity by dictating the terms of when and how it occurs. Holly said that she felt very empowered within this context.
Can a relationship that includes negotiated infidelity last?
After doing some more reading, I realized that the film I had watched was from 2010. So, I went looking for more recent information on Holly and Dino.  As of 2012, the press was again interviewing Holly.
Just two years after the film had been made; she had completely recanted her original viewpoint on negotiated infidelity. By that time, Holly and Dino's relationship had been over for several months. Holly noted that both of them ended their relationship specifically because of their agreement to be unfaithful to each other. In the end, both found it to be a heartbreaking experience and they both sought out monogamy with their new partners.
Are men wired to be unfaithful?
Even though there is a popular viewpoint that says men are designed by nature to spread their seed, I do not believe this is true. Here's why: millions of years ago when the brain of our species was developing, our limbic system, found deep within our brain, became hard-wired for connection. We are hard-wired to connect with others, but also hard-wired to pair off as a couple.
After we are paired off and perform intimate acts together, our brain releases chemicals like oxytocin and vasopressin to reinforce that pair bond to our mate.
But, we also know that humans, as a species, seek novelty. I believe that drive to seek out new experiences partially contributes to people having affairs. But, it is the individual who chooses to direct their novelty seeking toward finding a sexual partner outside of their relationship. Even though we like new experiences, there are thousands of new experiences to be had that do not involve being sexually unfaithful.
Recent studies have shown that almost as many women as men are being unfaithful to their marriages. Many psychologists are discovering that infidelity correlates more to a personality style than a gender. Others studies have found that narcissism and infidelity strongly correlate. If this is correct, then the conclusion could be drawn that infidelity is not a 'gender thing' that is isolated to the male species.
What about infidelity patterns in the past?
I believe that infidelity patterns were different in the past because of social structure, opportunity, laws, and expectation. In the past, if a woman had sexual relations either before marriage or outside of marriage, she could look forward to being disowned, being shunned, wearing a scarlet A on her chest, or being stoned with very heavy rocks. All in all, I believe that most women would have been deterred at the thought of such penalties for infidelity.
Then there were the expectations that women were to guard their virginity and that nice girls did not enjoy sex.  But now, we women are equal under the law, we support ourselves financially, having sexual relations prior to marriage is taken for granted, and we own our sexuality.
So, within this context it makes perfect sense that the statistics involving gender and infidelity are converging.
As for negotiated infidelity, I do not believe this is an arrangement that will work for most couples. It is really just a cleaner term for an open relationship and open relationships don't work for most people.
Negotiated infidelity seems to be an arrangement that was born out of today's rampant promiscuity and could perhaps be viewed as an alternative to swinging. However, negotiated infidelity will not work for most couples and it does not provide a viable system through which to carry on healthy and loving long-term relationships.
Readers: What do you think of negotiated infidelity? Do you think people are wired to be unfaithful?