These struggles after the emotional affair have been eating me alive for two years.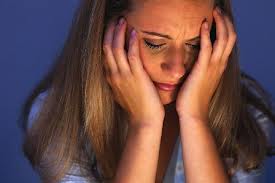 By Linda
In a recent discussion, we asked you what your biggest struggles were after the emotional affair.  I certainly wanted to add my two cents, but I tend to get a little long winded and decided to post it instead.  So…
What has been my biggest struggle(s) after Doug's emotional affair? 
Firstly, it is trying to put all the memories, the words, and actions that I know are true behind me and not dwell on them every day. 
Secondly, erasing all the illusions and fantasies I have about the affair, about Tanya, the pictures that I have in my mind, and the scenarios of what I thought their relationship was like. 
And the hardest struggle of all is…finding myself again.
These struggles after the emotional affair have been eating me alive for the last two years…  
It has been a battle that has stripped me of much happiness and love.  Finally, I decided I had to make a decision to either let it go or live the rest of my life afraid of love and life.
I had been thinking a lot about the fantasy of the emotional affair and how I have contributed to that fantasy, and have actually kept it alive with my constant questions and insecurities.  I have thought about why I continue to do this and what I can do to break the habit, and to permanently "back off."
This week, I'm reading a book recommended by one of the readers of this site called "Loving What Is:  Four questions that can change your life," by Byron Katie.  In the book, the author recommends that you question the things in your life that are causing you so much pain. 
She tells you to first ask yourself if it is true, and continues with a series of questions until you realize that a lot of things we fear are only in our minds. 
I started doing this exercise and realized that a lot of the things I am hanging onto are no longer true…  
I don't need to be afraid of them any longer, and honestly many of them were never true to begin with.  They were illusions that Doug and I had created in our minds.
I also realized there is no room in our lives for Tanya and I have really put a stop to talking and thinking about her.  It is just Doug and I together, doing our best to love each other and enjoy each other and our life together.
The last three weeks Doug had been spending some time out of town for work and consequently I have had some time to myself to really think about things and rediscover who I am. 
I found however, that when he was gone I felt like my old self again.  I was more relaxed and I felt free.  I was really concerned why I was feeling this way, so I thought about what was happening.  I worried that perhaps I wanted to be alone and that I didn't really love him, etc.
I wanted to be "myself" again…
I came to the conclusion that I loved him very much and missed him terribly, but what I didn't love and was missing was ME.  I wanted to be "myself" again.  I lost that person two years ago. 
So I have been working to bring myself back, to love myself again, and to look at my behaviors that I have developed over the last two years and analyze why I am doing them.  Am I acting this way because I want acceptance and love, or am I being true to myself? 
I really don't know how I came to the place where I am now, but I know that I am almost back to my old self.
Sunday morning Doug kissed me when he was getting out of bed, and I rolled over to look at him, when I looked in his eyes I saw the man I had fell in love with 30 years ago.  I looked at him without pain or disgust.  His emotional affair never entered my mind.  And when he looked at me I felt like the most beautiful woman in the world.  It was a feeling that I had long forgotten. 
We didn't really say anything after that, but a couple of hours later Doug said that when he looked at me this morning he had never seen me look so beautiful.  I knew exactly what he was talking about, as it was definitely a magical moment.