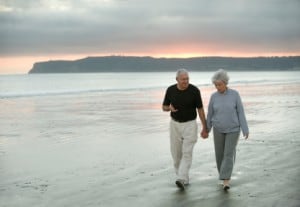 When we began this journey three years ago I was not prepared for the pain and work that would be involved to save our marriage.  I foolishly believed that once Doug ended his emotional affair everything would be fine.  We would continue on with our marriage and our life together and live happily ever after.
I can't believe I was so naïve, thinking it would be that easy.
I honestly did not know that I was strong enough to battle these three years and come out with a relationship that is stronger, secure and gratifying as the marriage that Doug and I now share.
It took patience and work on both of our parts to make it as far as we have.  We have failed hundreds of times but have somehow managed to pull ourselves up and persevered.  I guess in many ways it shows the immense commitment we have to be together, which was something that was lacking previously in our marriage.
I feel that because we have experienced so much pain during this journey, and have realized what real love and commitment entails, I am not willing to settle for a marriage that is less than "perfect."  In some ways I may come across sounding like a spoiled brat, but I feel we both deserve this kind of marriage and we will continue to do everything needed to accomplish it.
I have learned that this is not an easy task.  It entails knowledge, awareness and willingness on both partners to change in order to achieve this goal. I know that once you feel that you are in the best relationship you could possibly have, you cannot become comfortable. Just as life is not static, neither are relationships.  Hopefully, we continue to constantly change and grow and therefore we need to always be aware and communicate what our changing needs are.
So, where do we go from here?  What else do we need in order to continue healing from an affair and the rebuilding of our marriage?  What else do we need from each other? What goals do we have for our future and how are we going to obtain them?  How will we be aware of future issues and do we have the tools to deal with them?
These are just some of the questions we will attempt to the answers for as we journey forward.
Two Kinds of Affair Recovery
I've come to learn that recovery takes two forms: there is personal recovery (healing) from the emotional impact of the experience—and then there's rebuilding the marriage. These are two completely different kinds of recovery, and they can be applicable whether you are a betrayed spouse or a wayward spouse.
Some people who remain in the marriage heal very nicely and manage to overcome the damage along with re-committing to the relationship. But many others who stay married have a terrible time and may never recover emotionally. They spend the rest of their lives bitter, hurt and resentful, and the relationship is forever strained and distant at best.
The same is true for those who leave the relationship. Some make a good recovery and go on to form a more satisfying relationship with someone else. And some never recover, carrying the emotional burden with them into whatever relationships they have in the future—or perhaps even avoiding any future involvement in relationships altogether.
Obtaining personal recovery involves educating yourself as much as possible about the dynamics of affairs in general.  This can help to make the experience somewhat less personal – even though infidelity is an extremely personal issue.
Author Peggy Vaughan ("The Monogamy Myth") states that…
Personal Recovery or "Healing" involves:

Accepting the fact that it happened
Understanding the complex reasons for affairs (not just "personal failure")
Deliberately focusing on dealing with it and talking openly about what happened
Allowing time to heal
Believing it's possible to recover

"Rebuilding the marriage" involves:

Being willing to answer your questions
Hanging in while you deal with the understandable emotions
Demonstrating a commitment to the relationship by severing contact with the other person

Note the difference in the two lists above:

"Healing" is about what you need to do
"Rebuilding the marriage" is about what your spouse needs to do
By learning as much as you can about affairs, it helps you to gain enough perspective so that you might be able to have a more rational understanding of the experience to counteract the strong emotional reactions that can dominate your life.
By actively focusing on the subject you can take control of it instead of it controlling you.  Yet even if you can accomplish that, there is often a problem with applying everything that you've learned  to your own situation so that you can indeed fully recover.
The Journey to Complete Affair Recovery
This leads me to the changes that are about to take effect on our site with the addition of the Higher Healing member area and our converting the entire site to a member's only model. (See this post for more explanation)
Our main focus for the Higher Healing area will be on the two different kinds of recovery:  healing and rebuilding the marriage.  For those who are ready for that journey, we hope that you will join us ($9.95 per month).
For those of you who may not be quite to that point in your recovery process, the 500 or so posts in our blog along with some additional content will be available for you as a Premium Member ($4.95 per month).  And for those of you who have just been introduced to this roller coaster world of infidelity, you may get a feel for things and find direction by becoming a Member (free).
When we decided to do this we wanted to make sure that the price points were such that most everyone could afford it – but don't let that fool you.  There is a tremendous amount of content involved and we will be adding to it on a regular basis.
Also, as you may recall, we are offering Charter Memberships for all of our current readers where one can join for life for the price of just one month.  In other words, a lifetime charter membership for the Higher Healing area is just $9.95 and $4.95 for the Premium Membership – and you never pay another dime.
In the meantime, the plan is to convert everything over by this coming Monday morning.  It will be necessary to shut the site down on Sunday for Doug to be able to configure everything, so we apologize for that, but he has to do it so everything isn't a jumbled mess.
Since he is not exactly a computer wiz ;), if something should go wrong and we have to postpone things, we will let you know.
We will send everyone who is on one of our mailing lists an email offering the Charter Membership.  So if you are interested in continuing your journey to  total affair recovery – and saving some money – then it is imperative that you sign up for our list by entering your email address below before Monday morning at 9:00AM Eastern.  If you are already on one of our list there is no need to enter your name below.
The email we send out on Monday will have all the details of the new membership area.
Thanks for your patience as we make this conversion and we really look forward to this new direction in our journey.   Thank you all for everything!
LINESPACE