Music Therapy is used for many different issues, from stress relief to mental, emotional and behavioral problems and has been shown to help treat depression and anxiety.  So, let's start our own music therapy playlist!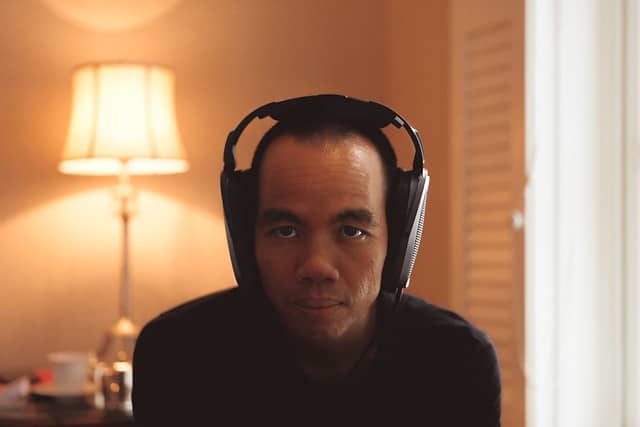 By Doug
The other day I was at the YMCA preparing myself for a treadmill session.  It was an unusually crappy, rainy, cold day for May and I wasn't into it at all.    Running on a treadmill is boring as hell on a good day, and pure torture on a day that I'm not feeling it.
Luckily, I had my iPhone with me and my trusty ear buds.  I opened up the Pandora app to one of my favorite "radio" channels, cranked it up and started the treadmill up to brisk walking speed.  I figured I'd do a brisk walk instead of a run and get the hell out of there. 
Then a song that I really like came on and got me going.  It motivated me with its upbeat and pulsating rhythm.  The lyrics were pretty good and the instrumentals appealed to me a great deal.  There were also some positive memories associated with the song itself which added to my experience.  It was like a rush of adrenaline that quickly made me crank up the volume of the song as well as the speed of the treadmill.  The next thing I noticed my walk had turned into a run. 
Now this is far from anything to do with affair recovery or music therapy, but I think it is an example of the kind of effect music can have on a person.
Music's Influence
The notion that music can influence your thoughts, feelings, and behaviors probably does not come as much of a surprise.
I'm sure that many of you have experienced the pumped up feeling of a hard-driving rock and roll song, or perhaps driven to tears by a moving live performance or tender, sad song. If so, then you can easily understand the power of music to impact moods and inspire action.
From forum posts and mentions on the blog by readers, it's very evident that music can be of great source for inspiration, motivation, calm, distraction, happiness, etc.  as one meanders through the affair recovery process. 
We feel strongly about the benefits of our version of music therapy that we included a song each day as part of our Empower ME! Program.
But to be clear, this post is not meant to be a high-level look at music therapy and it's benefits and features.  That would be boring. Rather, I'd like this to become a resource of sorts for those of you who realize the benefits music can have on a person.
That said, here are some factoids from the American Music Therapy Association:
What is Music Therapy?
Music Therapy is an established health profession in which music is used within a therapeutic relationship to address physical, emotional, cognitive, and social needs of individuals. After assessing the strengths and needs of each client, the qualified music therapist provides the indicated treatment including creating, singing, moving to, and/or listening to music. Through musical involvement in the therapeutic context, clients' abilities are strengthened and transferred to other areas of their lives. Music therapy also provides avenues for communication that can be helpful to those who find it difficult to express themselves in words. Research in music therapy supports its effectiveness in many areas such as: overall physical rehabilitation and facilitating movement, increasing people's motivation to become engaged in their treatment, providing emotional support for clients and their families, and providing an outlet for expression of feelings.
What is the most common type of music in music therapy?
Music therapists utilize music as a therapeutic tool; the genre and type of instrument is tailored to the individual and to the goals that are established between the client and the music therapist. Since music choice/usage is tailored to each client's needs and preferences, there is really no "most common" type of music or instrument.  All styles of music have the potential to be useful in effecting change in a client's or a patient's life. The individual's preferences, circumstances and need for treatment, and the goals established will help the trained music therapist determine what music to use.
Music Therapy is used for many different issues, from stress relief to mental, emotional and behavioral problems. It has been shown to help treat depression and anxiety, and is often used to help elderly clients deal with memory loss associated with diseases such as Alzheimer's Disease and Dementia.
Inspiration Required
It seems like we spend so much time and effort on all the bad shit that is part of the infidelity experience, that we need to throw out some effort at inspiration now and then.  So that's what I'm going to attempt to do here.
I came up with this idea yesterday while mowing our lawn when a song came on that got me going.  Years ago, I was also mowing my lawn when I heard a song that particularly affected me.  (You can read about it here: https://www.emotionalaffair.org/a-staind-emotional-affair-trigger/ )
Following up on my idea, first thing this morning I asked Linda if she could remember any particular songs that were of help and inspiration to her while we were going through our challenging period.  Now, keep in mind that Linda is not a very musical person in that she doesn't remember names of bands, much less names of songs.  So needless to say, she wasn't very helpful with providing me with any specific songs.
But what she said – and that might be useful to some – was that the songs she did listen to during that period of her life helped to take her mind off of  the bad stuff more than anything else.  A distraction, if you will.  They were also a source of comfort for her.  Listening to music was something she could do every day that was consistent.  That is, the songs and their lyrics wouldn't change.  There was a predictability about the music which was a calming force during an unpredictable situation.
The benefits you derive from music may be an entirely different experience, but no less impactful.
For me, I find all sorts of music inspirational and or motivating.  Right now, one of my favorites is this one by Shinedown:
The lyrics are mostly about depression and grief.  Granted,  I'm not currently depressed or grieving in anyway, but for some reason the song just has an inspirational and emotional effect on me.
Shinedown frontman Brent Smith wrote the lyrics while helping his bassist and friend Eric Bass (great name for a bassist!) trying to cope with depression. It's a subject Smith is intimately familiar with, having encountered his own demons and refused to give in to them.
Smith says, "We don't want people to feel ashamed about what they're going through. …You're not going to be defined by your failures," Smith said. "You're going to be defined by the fact that you didn't give up."
What Next?
Okay, here's what I'd really like to see happen with this post.
I'm going to get the ball rolling by posting some videos that other readers have found to be inspirational and/or helpful in some way.  Hopefully, that will be the case for you as well.
Then – and here's the vitally important part – I'd like for you to add one or two of your own favorite inspirational, healing or motivational videos and/or songs in the comment section. It would be great if you could provide the video link, but if not, that's OK too.  Instead just provide the artist and song title and I'll find the video (if one exists).
What I'll do then is create a separate page (and provide you with the link) with all of them in one location as a resource for anyone who wants to utilize it for themselves to "Get Up!"
Sound good?
Good.
Here we go…
Lucy Spraggan- Fight for it
Rita Ora – Grateful
Rachel Platten – Fight Song
Mandisa – Overcomer
Andra Day – Rise Up
Kelly Clarkson – Stronger
Aerosmith – Dream On
Now, please add your own contribution to the "music therapy" affair recovery playlist in the comment section.  I'll put a page together with them all at a later date – once the comments stop coming in.
Thanks!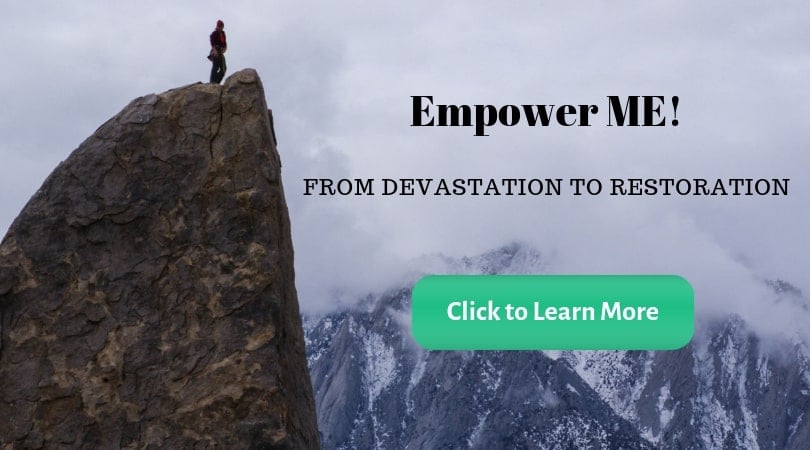 Photo: Tinh Te Photo