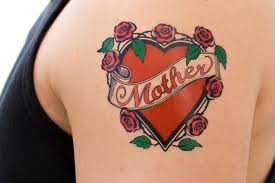 by Sarah P.
I have been reading a book on the topic of a man's unhealthy relationship with his mother and I have found an anecdotal link between Momma's boys and the drive toward infidelity.
But, before any Mommas of sons out there become offended, let me describe what an unhealthy mother/son relationship looks like.
Healthy vs Unhealthy Mother/Son Relationship
The thing is, I know one thing for sure: a man's relationship with his mom serves as the foundation for his relationship with women. While a healthy relationship with mom can set men up for lifelong success and a good foundation for future marriages, an unhealthy relationship with mom sets men up for a real disaster.
Here is what a healthy relationship with mom looks like:  In the first 3 years of her son's life, mom behaves in a way that creates secure attachment. As he grows older, mom establishes a firm dynamic where she is the parent and he is the child. Therefore she does not treat her son like a peer. She is also kind and fair and full of integrity within her daily dealings.
An unhealthy mother/son relationship:  On the other hand, an unhealthy relationship is also established within those first three years of life when the child develops either an avoidant attachment style or insecure attachment style. Both of these attachment styles set a child up for a myriad of problems later in life.
The hallmark of a mother who creates this type of attachment style is usually someone who looks to her child to meet her own needs. As the son grows into an adult, The mother treats her son as either a savior figure or a surrogate husband.  In fact these mothers can even be married, but they still decide to train their sons to be the husband that they always wanted.
Many women don't do this consciously. But I am convinced just as many women know exactly what they're doing and carry-on anyway.
A Mother Fixation?
When a son grows up he is faced with a dichotomy. He wants to get married, or to have a fulfilling relationship with a woman, but he finds that if he tries to do so he is betraying his mother.
While Freud called this an Oedipus complex, I do not believe it is that at all. In the myth of Oedipus, he did not knowingly attempt to marry his mother. In fact Oedipus did everything so that he would not marry his mother. The mother did not want to knowingly marry her son either.
In this myth neither party wanted to marry the other, but when a mother grooms her son to be a surrogate husband she is knowingly and forcefully doing this. The son on the other hand resists it, for the most part.
These mothers have a favorite tactic and that tactic is guilt. If the son tries to establish his own identity and to marry someone, his mother pitches a fit and usually cries and says she is being abandoned.
Amazingly enough, many of the sons get married. However they are caught in what is called a "loyalty mind" forever after. In their subconscious mind they are harming their mother by getting married and loving another woman.
The antidote to this is having an affair.
Appeasing the Guilt
When a man like this has an affair, he is showing disloyalty to his wife and that allows him to subconsciously appease his guilt. Because then he is no longer being loyal to his wife. And if he is not being loyal to his wife then he is not betraying his mother. While it is true none of this makes sense on a logical level, the subconscious mind does not use logic since it is driven by emotion.
What's even more troubling is that when many of these men settle into marriage they lose physical interest in their wives and can only achieve sexual pleasure through extramarital affairs.
This is an incredible cultural phenomenon in countries like Italy. In Italy it is called The Madonna/Whore syndrome, but I find that label to be offensive because it is the wife who shoulders the blame. The real blame lies in the unhealthy mother/son relationship and it's the innocent wife who suffers the most.
I have read anonymous accounts from many men who validate this and who are insightful enough to realize that they are unable to have sexual relations with their wife because of a clingy mother.
Crossing the Line
The saddest part in these dynamics is when a mother intentionally introduces sensuality within the relationship with her son.
Some men report that when they were young their mothers would strip for them and ask their sons to tell them how beautiful they were. Personally, this type of dynamic makes me want to vomit just writing about it.  In the most extreme forms it turns into a physical relationship with their moms.
Fortunately the physical aspects are relatively rare. Nonetheless the emotional aspects which are pervasive can do enough damage on their own.
I recently spoke to a colleague who has been a therapist for 40 years. I asked him what the most difficult cases were that he has seen over the course of his career. He said that he is helped people through depression, anxiety, affairs, sexual and drug addiction, and a myriad of other disorders. The hardest thing to treat though, was breaking an unhealthy mother/son relationship.
A man has to be absolutely motivated to want to break it with his mom and often times has to cut off all contact and be in therapy for years. In many cases this therapist recommended that wives leave.
However, I would advise wives to fight for their man if this is what they want. And to do everything in their power to establish that their husband is a grown man and needs to cut off unhealthy contact with his mom. Because in these cases the affairs will not stop until a husband takes his rightful emotional place as husband and lover of his own wife and not husband and/or lover of his mother.
The message that I want to bring home the most is that most affairs are not caused by sex drive alone. They are caused by all these things hidden and operating in someone's subconscious mind.  If you think about it, sexual tastes and fetishes are highly metaphorical of what's going on in the subconscious mind.
If he is being disloyal to you, you need to ask yourself where do those roots of disloyalty come from? I can guarantee they do not originate in a raw and uncontrolled sex drive.
---
We'd like to thank Sarah for contributing once again to our blog.  She recently finished her Master's work in clinical psychology and is currently working on her PsyD (Doctor of Psychology ) degree.