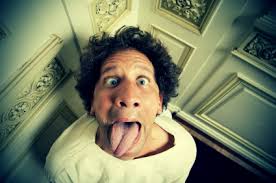 by Sarah P.
While we all know this intuitively, I wanted to provide an example of how insane a man can become when he is having an affair.
While reading the Chicago-land news today, I came across an absolutely horrifying example of this. It really drove the point home. But, before I get into it, I wanted to state that my heart goes out to the wife who was completely innocent in all of this—and like most wives, was blindsided and lost the life that she thought she had in an instant.
Today I read a news story that recounted a recent absolutely atrocious crime by a man named Jeffery. This man, who is in his early 50's, had an idyllic life. He was the CEO of a successful company, he had a devoted wife, lovely children, and the financial freedom that most of us dream of.
The news reported that his home alone was easily valued over 1 million dollars and the company he owned was extremely prosperous. With a life like that, someone would have to be crazy to screw it up.
Yet he did….
The news story did not report exactly how he got involved with the other woman, but we do know there was another woman that he was sleeping with, and the news report referred to her as "Catie".
Jeffery, who I will re-state was "happily" married, had made the choice to get involved with Catie. But, somewhere along the way, Jeffery began imagining that Catie was having an emotional affair on (the married) Jeffery with a former co-worker of Catie's.
Of course, Catie denied the affair and the evidence points towards the idea that Catie was telling the truth about not having an affair with the former coworker. In other words, Catie was not having sex with another man and only with the (married) Jeffery.
Still, Jeffery became enraged and convinced himself that an emotional affair was happening between his mistress and the mistress's former coworker.
Jeffery very calmly and coolly thought over a way to get rid of the man who he believed was having an emotional affair with his other woman. And so he stalked the man and then shot the man in front of the man's home and the man's real fiancée (who was NOT Catie) was inside making breakfast for the pair. Unfortunately, the man died on the scene even though his distraught fiancée made attempts to revive him.
Yes, this CEO who had everything in his life took the time to actually premeditate the murder of an innocent man due to his delusions. In (married) Jeffery's non-rational mind it made total sense to him to knock-off what he delusionally believed was a rival for the affection of Jeffery's other woman.
Jeffery did not stop to consider what the fallout of his actions would be—he failed to comprehend that he would be caught and that his whole life and the lives of his family would be ruined in an instant.
Jeffery, who had NO CRIME RECORD prior to this and who was a model citizen, threw it all away because he believed his mistress was having an emotional affair with another man.
Stories like these truly baffle me. We know that when men have affairs they are very deep in denial. But, most of them are not so deep in denial that they go to this extreme. Also, to think of the utter hypocrisy within Jeffery's mind-set is completely baffling.
So here is the married Jeffery cheating on his loyal wife with another woman, yet Jeffery has the audacity to enforce some sort of strict moral code on his mistress. It appeared that his mistress was not sleeping with the other man, but even if she was, why on earth would Jeffery believe that a woman who was going to cheat with a married man would EVER be loyal to him.
Huh? Where's the logic in that?!!!
In the news story, employees and neighbors of Jeffery all thought that the police had the wrong person because they all described Jeffery as 'the nicest person in the world.'
So what gives?
What gives is this is an example of the deep denial that occurs during affairs.
The mindset that men have when they have affairs never fails to surprise me. The mental acrobatics that Jeffery must have been involved in to premeditate and carry through with his actions is alarming.
While Jeffery will probably spend his life in jail being the bottom to some angry, larger male inmates, Jeffery will be getting off relatively easy.
What of Jeffery's wife? What of his family? What of the surviving family members and the actual fiancée of the man who was murdered? What of all those dreams that have been destroyed?
Affairs are always wrong and there is no way around that. But, affairs can also be deadly and there are hundreds of crimes of passion every year in the news—I just happened to come across this particular one.
I am getting to the point where I believe that the laws surrounding infidelity should be reenacted in all states. These are the now abolished laws that made infidelity illegal and made sure victims had some sort of legal protections and due process available. Victims had a right to be heard in a way that meant something. Other women who participated in adultery were shamed out of communities.
We all know the truth—adultery is deadly. Most of the time adultery kills the love in a marriage and murders the marriage that a wife thought she had. Though these events are unseen—the effect is the same—and an affair causes the death of love. Yet, it is denial that is the biggest psychological enemy because it allows men to carry on doing something that should never have happened in the first place.
Even though this is almost no comfort at all, know that when your husband was carrying on elsewhere, he was literally out of his mind. And this has nothing to do with you or reality. Maybe when we comes to, there will be something to rebuild on.