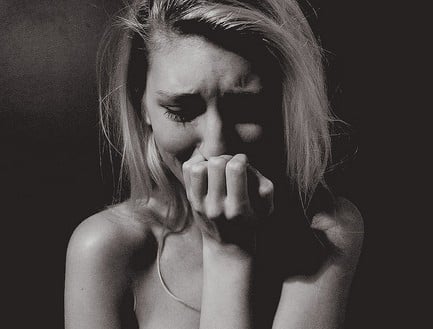 by Tim Tedder  
There are few pains deeper than those caused by an affair. Among thousands of infidelity cases I've encountered, I do not know of a single betrayed partner who escaped those wounds. The path toward healing is long and difficult, leaving many to wonder if they will ever feel "normal" again. Most eventually do; some even discover deeper intimacy on the other side of recovery.
For others, however, the wounds never seem to heal. They feel stuck in a never-ending cycle of anger and despair. Any breath of hope is quickly smothered by the belief that the life they once enjoyed is irretrievable; the future once anticipated is now full of cost and consequences. For them, life after betrayal barely feels like living at all.
Consider Jason's story. (The examples used are real, but names and some details are changed to protect confidentiality.) Three months after Jason found out about his wife's affair, the two of them spent a weekend with me, working through the steps of recovery for their marriage. Four months later, he was back in my office, alone and in distress. Here's what he told me:
I don't know what's wrong with me. I don't think I'm getting any better. In fact, I might be getting worse.

Marci is doing everything right. I know she regrets the affair and has been doing all she can to make things better and earn my trust again. I know she's sincere, but it doesn't undo what happened.

I thought I could trust what we had—what we promised to each other. But every day I'm reminded that she gave all that to somebody else. Everything has become a trigger for me: songs, places, dates, TV shows. I can't have sex without imagining the other man making love to her. It's even hard to sleep. I don't know how to turn these thoughts off.

Honestly, I want my marriage to survive, but I'm not sure how much more of this I can take.
Later that week, I received this email from someone struggling in much the same way:
It has been a little over 2 1/2 years since my husband's affair ended. I am still stuck. I obsess over her and the affair daily. If I am not listening to something or talking to someone, then I am thinking about her.

We just moved out of our house where the affair occurred and I was excited that those memories would be left behind. But they aren't. They are still here. I packed them up with the kitchen, clothes, and books and brought them with me.

I know this is my choice. I can understand that concept, but don't know how to make that choice or how to support it… Everyone tells me to forgive, to give it time, and to let it go. I simply do not know how.
You should expect to feel stress, but not to be stuck in it.
During the first weeks or months after an affair is revealed, most betrayed partners experience a period of emotional instability. An emotional bomb has exploded in the center of their relationship, leaving them dazed and fearful, stumbling toward anything that might help them feel safe again. Survival mode kicks in and stress levels rise. This is a normal, healthy response to a traumatic event.
But as time passes, stress typically diminishes as the betrayed partner finds their way to a place of stability and safety again. That is what usually happens, but not always. Sometimes a person gets stuck in the stress. Why?
When I encounter a betrayed partner who is stuck in a stressful pattern (usually characterized by anxiety, hyper-vigilance, depression, or anger), I know one of the following conditions must exist: either their circumstances warrant an ongoing sense of danger, or the trauma has triggered an internal stress-loop that keeps repeating despite declining threat. To say it another way, either they are not in safe circumstances (external stressors) or they are unable to rest after circumstances have become safe (internal stressors).
Let's consider the primary external and internal sources of stress following betrayal…
External Stressors
1.  Ongoing contact with the affair partner.  Almost without exception, recovery specialists will recommend making whatever changes are necessary to end all contact between your spouse/partner and their affair partner. Sometimes this can only be accomplished by a willingness to pay a significant price (job changes, moving, sacrificing relationships, etc.). If there continues to be any ongoing contact, the betrayed spouse will continue to feel threatened.
2.  A lack of sincere and sustained effort to earn back trust.   It is the responsibility of the unfaithful partner to make whatever changes are necessary to create a "safe place" for the betrayed partner. After the trauma of an affair, a couple cannot go back to life-as-it-use-to-be anymore than a bomb victim can limp on and pretend nothing happened. There should not be an expectation that blind trust be granted. Rather, the unfaithful partner must be willing to commit to a level of accountability and honesty that demonstrates trustworthiness.
3.  Triggers that re-activate thoughts & feelings of the betrayal.   Triggers are anything (places, events, dates, behaviors, songs, items, etc.) that act as reminders of the affair and stir up emotions related to betrayal. The number of potential triggers depends on the extent of the affair (how long it lasted, how many different experiences the couple shared), how much knowledge the betrayed spouse learns about the affair, and how many past experiences are tied to the affair. Triggers are usually most powerful during the first year following the discovery of an affair, but some individuals continue to feel haunted by reminders long after the affair has ended. Some triggers need to be removed, some reduced, and some reclaimed.
Internal Stressors
1.  Aroused emotions rooted in past abandonment, betrayal, or abuse.   If the betrayed spouse has any past history (in family of origin or other significant relationships) of abandonment, betrayal, or abuse, the pain of the most current betrayal will be amplified beyond what might be normally experienced. For recovery to be realized, it will be necessary to address past wounds along with the most recent one.
 2.  Obsessive thoughts.   The client quoted above is an example of this trap: "I am still stuck. I obsess over her and the affair daily. If I am not listening to something or talking to someone, then I am thinking about her." There are ways to begin taking back control of her thoughts, but she has to learn how to fight that ongoing battle.
3.  Unfulfilled expectations for justice.   If justice prevailed following an affair, the unfaithful spouse would be the sole recipient of whatever consequences were equal to the offense. But betrayed spouses often feel they are served the greater portion of loss and pain. Why should they have to suffer for someone else's failure? Where's the fairness in that? A demand for justice will inhibit the work of grace and forgiveness, both necessary for healing.
 4.  Belief that everything special in your relationship has been sullied or lost.   In an attempt to make sense of an affair, it is not uncommon for a betrayed spouse to question EVERYTHING about their past relationship. Now that intimate acts and/or feelings have been shared with someone else, it is normal to question whether there is anything left from their past that can be considered unique or valuable. This person will need to come to honest conclusions about their past relationship (both good and bad) and invest in new experiences that they can own.
5.  Fear of taking any risk without a guaranteed outcome.   Once we are injured, we want to protect ourselves from additional injury. That's normal. That's healthy. But it is also important to understand that there will always be a risk in loving. If a person requires certainty before they exercise trust again, they'll never take a step. I don't suggest blind trust, but the path to recovery starts by taking one tentative step at a time. Eventually, the steps become easier.
6.  Shame.   Shame may take the form of two messages. The first message is one that the unfaithful partner tells themselves: "This is my fault. If I had DONE more or BEEN more, then the affair wouldn't have happened. When compared to the affair partner, I must not be ______ enough." The other shame message is one the betrayed spouse believes others think/say about them: "There must have been something lacking. There must be something wrong with [the betrayed partner] to have caused the affair to happen." Of course, neither of these messages is true, but sometimes they become the explanation for the affair, especially if they are reinforced by the unfaithful partner.
7.  Fear that you or your relationship will never fully recover.   Most clients tell me the pain of betrayal is the worst pain they've ever experienced. For some, it becomes difficult to believe that life will ever feel joyful or carefree again. Betrayal feels like an injury that will cripple them forever. The truth is, their story has definitely changed; they cannot pretend that the affair never happened. There will certainly be consequences, sometimes severe, because of it. But it is also true (whether they can accept it yet, or not) that the future hold opportunity for good things that they cannot even imagine from their current perspective. And this is true even if their marriage/relationship does not survive.
---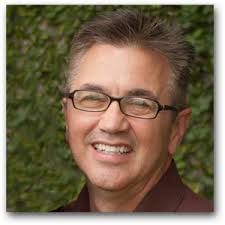 Tim Tedder, LMHC, NCC
Tim is a Licensed Mental Health Counselor and a Nationally Certified Counselor with a passion for helping couples in crisis. He is the owner of Currents Counseling in Winter Park, Florida.