by Mary C.  
This post deals with facing the potential fears, uncertainties and concerns pertaining to the possibility of life after divorce – and that it might not be all that scary after all.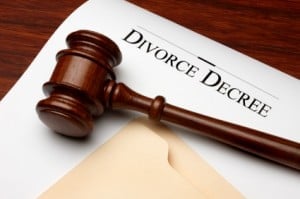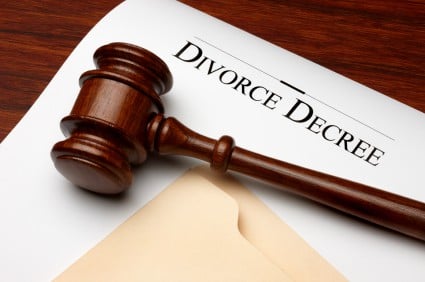 After two people have been together for a period of time, their lives incorporate in a sense. You most likely slept in the same bed. Couples frequently go to bed and arise at approximately the same time.
Perhaps you watched the same type of movies, ate meals together, liked the same restaurants, and socialized with the same people. Generally, couples plan their schedules around one another. You might have even finished each other's sentences at times.
Then the day arrives when you discover your spouse's indiscretion. You did all you could to restore the trust and the marriage; however, it just didn't work out. You then realize there is something you haven't considered…you will now be living alone. Of course, if you have children living at home, you are not actually alone. However, the issue of life after divorce and without a spouse is your personal challenge.
How will you accomplish that? What if the car breaks down or the toilet starts to leak? Will you have enough money to pay the bills? Heck, how do you even pay bills? Your spouse always did that. Who will go to dinner with you, will you be able to sleep in that huge bed alone, and who will you talk to at the end of the day? I know, I asked myself all those questions and more. Then I realized I was asking myself the wrong questions.
Why should I worry about the car breaking down? If and when it happens, I will deal with it at that time and find a mechanic. How hard can it be? If the toilet starts leaking, I'll either Google "how to repair a leaky toilet" and repair it myself or I'll find a plumber. Now that I think of it, one of my friend's brother is a plumber. I bet I can get a good deal. I have become quite handy around the house. I repaired a running toilet a few days ago.
Who will go to dinner with me? How about those restaurants where you always wanted to eat, but your spouse didn't. Grab a friend and go. Who will I talk to? It doesn't matter; you can talk to yourself or the dog. I do both. You and your spouse didn't talk much anyway. Talk to one of the friends you are going to make. Speaking of friends, you can have any kind and as many friends as you want. Go places with them; they are probably more fun than the spouse was anyway.
You can eat peanut butter and banana sandwiches for breakfast without anyone telling you how strange it is. As far as sleeping in that big bed alone, that might be one of your favorites. You can sleep sideways if you want to. No one will hog the covers. You can stay up as late or go to bed as early as you wish. You can read in bed and no one will grumble about the light being on. Shoot, you can even eat in bed if you want to, I do. No one will throw their clothes on the bathroom floor or leave the toilet seat up. Falling into the toilet is no longer a concern.
How will you pay your bills? Your expenses should go down significantly. You have one less person to feed, which makes a substantial difference. You will more than likely have only one vehicle to maintain. You only have to buy clothes for yourself. In addition and one of my all-time favorites, no one will complain when you buy those clothes. You have to admit, that's a terrific one.
On the weekend, do nothing but veg out if that's how you feel. If you don't feel like cleaning house, well you don't have to. If you aspire to decorate your home in funky, shabby chic, modern Victorian style…go for it. If you desire to paint the whole house pink, that is your prerogative.
Is there a place you have always yearned to go on vacation? Maybe you always wanted to stay in a haunted hotel, but your mate thought it was stupid. My grown daughter and I go to a hotel in Jefferson, Texas and scare each other all night. We have made some great memories doing that. Now you can grab a friend, go wherever, and have a blast. Have a slumber party. Get a hobby. Take a painting or yoga class. Learn another language.
Do you hate your job? Is there something you have dreamed of doing for a living. Do it! No one is there to talk you out of it. I became a full-time freelance writer. It's the greatest decision I have ever made. I can work as much or as little as I want and I can work from anywhere in the world. Go back to school. Be a photographer, a chef, a clown…whatever you desire.
I can sit here all-day and think of the great things I can do or not do when and where I want to do or not do them. However, I think you get the message. I'm trying to say, if you stress about living alone, you will most likely be miserable.
Life after divorce can feel unnatural
When a relationship ends, it feels unnatural not to be with someone. Many times, we run out and jump back into a relationship with someone. Then you later realize you don't have anything in common with that person. I once became conscious that I didn't even like the person I was dating. Don't allow yourself to do that. You stand a chance of being stuck in another bad relationship.
You have been doing what someone else wants you to do for a long time. Take a break and get to know yourself better. Figure out what you like for a change. Come to realize what kind of person you should be with, and what sincerely makes you happy. Give it some time and determine how wonderful it is to be with just you. I found out I like it, a lot.
There are no longer any eggshells to walk on. I still discover from time to time things that I can do and have no one to answer to for it. Sit down and start a list. Name it something like, "Happy Stuff That I Can Now Do Since What's Their Name Is No Longer Here." I bet you will return to that list and add to it frequently.
Today I am happy and contented with myself. If a special person comes along someday, I will recognize if he is the right person for me. I will know because I now know myself. Change your mindset. Consider this an adventure, not a nightmare. I promise you will figure it out with just a little effort. Instead of thinking thoughts such as, "What am I going to do?  How can I deal with this?"  Get started on the "Happy Things I Can Do" list. Life after divorce and alone can be fantastic if you just let it.