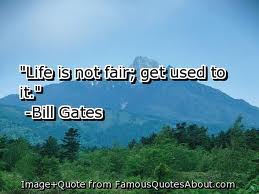 My mother has been bugging me since before Thanksgiving to find a weekend when we could all get together with my brother and his wife for dinner and to celebrate my brother's birthday.
She knows I don't like hanging out with them but she's doing her best to push us together. She is blind to my brother's past indiscretions – but that's a story for another day.
I was able to keep her at bay for a few weeks until Doug opened his big mouth and said we were free this past Saturday afternoon. I shouldn't blame him actually as he was unaware of what I was up to.
If you who have read about my brother and his situation, then you may know that I love my brother but his actions have continued to piss me off ever since his affair and subsequent marriage to the OW. And even though my new sister-in-law is pleasant enough in social settings, I am having an extremely difficult time warming up to her.
I'm nice to her. I've never said anything mean to her, nor have I said anything negative to my brother about her. But boy when we get home after spending some time with them, I let loose with some major league venting to anyone who will listen. Typically, that would be Doug.
Perhaps I'm colored a bit by my own past experiences, but I just don't like her. And I think that more than anything, I feel it's because she has manipulated her way into her own little dream life. (That's not to mention the fallout that has devastated my brother's kids and affected other family members.) I just don't think it's fair.
Here's a woman who prior to meeting my brother had always been living one step above the poverty level. She's been able to "work" her way into a lavish lifestyle thanks to my brother's weaknesses, his high-dollar salary and his extensive assets.
This lifestyle is complete with a beautiful home on a golf course, maid service, a luxury automobile, lots of expensive jewelry, world travel, fake boobs, botoxed lips and $1500 Christian Louboutin boots. From what I can tell, she does nothing but eat, drink, sleep and shop.  What has she done to deserve all of that?
I really don't know 100% about her past, but when one of her own "best" friends warned my brother about her, you kind of wonder why. I can't help but think that my brother is a pawn in her very calculated plan to live a lavish lifestyle. And unless my brother goes broke, I'm sure she will do whatever it takes to hang on. (I foresee lots of plastic surgery in the future!)
My brother claims he has a pre-nup, but seeing that he has made questionable relationship decisions in the past, I wouldn't doubt that she was able to talk him out of it. I know I sound cynical but I can't help it.
Anyways, I just wanted to vent a little after spending a few hours with her last Saturday. I could go on and on but what good would it do? I'm so looking forward to Christmas day when we get to see my brother and her again for several more hours. (Ugh)
Since my brother's kids won't be joining us this year, we're going to invite all of our friends over who have nowhere else to go. At least that way I can perhaps save myself some aggravation.