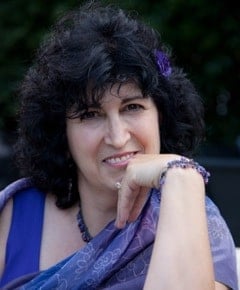 We recently had the pleasure on speaking with Joyce Smith, MA, MFT via telephone about a variety of infidelity recovery issues.  Naturally, we recorded the conversation so that you all could listen.
In case you don't remember, Joyce was kind enough to write a 3-part series of articles on Post Traumatic Stress Syndrome (see bottom of page for links to those articles).  We wanted to do a  follow up interview with her so that we could talk about some additional issues relative to infidelity recovery and healing.  The result is about 56 minutes of conversation on a variety of things we feel you might benefit from. 
You can listen to the recording directly from the site by simply pressing the play arrow button below, or you can download the MP3 recording by right clicking and clicking on "Save Link As" and then saving it to your computer. 
Some highlights from the audio session:
2:10  Background information and how she decided to become a therapist.
2:50  Description of EMDR and TRM therapies and their effectiveness with her own PTSD circumstances.
5:34  Joyce discusses triggers; what they are, how other past traumatic events can still cause triggers that aren't related to the affair, how to better manage the triggers.
10:45  How it's important for both betrayed and cheater to be aware of the triggers and that they cannot be helped – they're physiological in nature.
13:15  Grounding techniques to help stop unwanted thoughts from spiraling out of control.
20:45  Addresses her professional experience as to how long infidelity recovery takes.
25:52  We talk about how the cheater responds to triggers and other reactions by the betrayed is vital in "moving on" after an affair.
29:33  The importance of talking about the affair.
31.29  Touching on the subjects of trust and vulnerability.
38:27  Dealing with thoughts of not being good enough and making comparisons to the other person.
44:32  Effectively expressing and communicating your needs and feelings.
50:17  Addictions and abuse issues relative to trauma.
54:07  Alleviating Emotional Pain bilateral guided meditation and wrap up.
You can contact Joyce by visiting her website at: www.joycesmithmft.com
You can learn more about her  Alleviating Emotional Pain Bilateral Guided Meditation by clicking here.
The 3-part series that Joyce wrote for us include the following:
1.  What Does Betrayal From Infidelity Have To Do With Posttraumatic Stress Syndrome?
2.  The Neurobiology of Posttraumatic Stress Syndrome
3.  Methods to Help You Cope and Heal from Posttraumatic Stress Syndrome Caused by the Betrayal of Infidelity
Thanks for doing all you've done to help others, Joyce!!