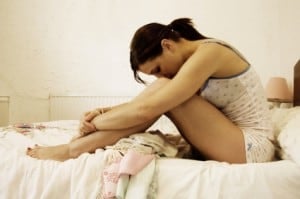 Once the affair has been discovered, there are things that the cheater should do in order for there to be a fighting chance at saving the marriage.  Dr. Frank Gunzburg, author of "How to Survive an Affair," offers these seven steps that the cheater must take:
Critical Action #1: Take the Hit
The very first thing you have to do after you tell your partner that you cheated on them is accept responsibility for your actions. The affair is absolutely your fault. You need to be clear on this point. There are no excuses for what you have done – there are no rationalizations you can make to justify your actions.  Your partner did not make you cheat; you chose to cheat. Explaining that you understand this to your partner is the first step on your road to long-term healing.
Critical Action #2: Flush the Toilet
Now that your partner knows about the affair, you have either been caught as a liar or you have revealed yourself to be a liar. No matter how hard you tried to walk the line and tell your partner the "truth," you have lied to them either explicitly or by "failing" to tell the truth.
Since you are already taking the hit for what you have done and are at your lowest, you might as well take the next step and let out everything else you have been holding back from your partner all this time. Flush the toilet, and get a fresh start.
Critical Action #3: Call Yourself Names
When you are taking the hit and flushing the toilet, make sure to refer to yourself with any applicable pointed terms that define your behavior in this situation. Be sure to concentrate on any name your partner has called you. Don't hesitate to take your cues from them on this issue. Call yourself a liar, a cheat, a deceiver, a jerk, a bad partner, a fool, an idiot, or a failure.  If you can't think of any appropriate terms, imagine that someone you know cheated on his or her partner as you have. Pretend for a moment that you are talking with them or thinking about them and what they did. What terms might you apply to someone in this situation? At least a few of these will fit for you as well. Use at least one or two of these against yourself.
Calling yourself names starts to show your partner that you truly understand what you have done and how you have made them feel.
Critical Action #4: Give Reasons and No Excuses
One of the things your partner will want to be assured of is that you know how and why the affair happened in the first place. You might have fallen down the slippery slope and slid into a pattern of lying that became easier and easier until it was dangerous, or you might be a thrill seeker who wants to take advantage of every opportunity to feel excitement. Whatever the reason, it is important that you understand how you made this marital affair happen and that you express that understanding. This is important in preventing the same thing from happening twice.
Critical Action #5: Use the Stop Sign
It is critically important that you use the stop sign and put an end to the affair right now if you haven't already done so.  If you don't end the relationship with your affair partner, your spouse will not be able to trust you again. It's that simple. The sooner and more adamantly you break off all contact with your paramour, the more hope there is of rebuilding your relationship with your partner.
Critical Action #6: Open Your Eyes
Open your eyes to your relationship and why you have chosen to stay with your partner and work on your relationship. See the good things in them. See what drew you to them. Look for ways to recall why you entered this relationship in the first place.
Think back to when you first got together with your partner. What are some of the things that drew you to him or her? Were there particular actions or character traits that you admired? What were they? Were there aspects of their physical presence you really enjoyed? What were they? Remember what drew you into this relationship to which you have caused so much devastation and that you are now trying to rebuild.
Critical Action #7: Work the Program
Once you have taken the steps above and completely laid yourself out in front of your partner in a totally raw form, you are now ready to start doing the hard work it is going to take to rebuild your relationship and ultimately make it better than ever.
It's clear that there is one thing that is going to help you the most during this early painful stage of your recovery: talking. The more you talk with your partner, the better. Even (and perhaps especially) the painful talk is important.
Cleaning out this pain and getting past it is an important part of the healing process. Even terrible conversations are better than not talking at all. So open up, and talk with your partner as much and as often as you can.
When things look grim – talk. When things look great – talk. When you aren't sure how you will make it through – talk. Communication is one of the founding principles of a relationship; if you don't talk with your partner, you won't be able to rebuild what you have lost.
Dr. Gunzburg 's book "How to Survive an Affair," is one of the best courses that we have run across in our journey to rebuild our marriage, and we refer back to it frequently.  His course helped us survive an affair and made us realize that you can heal from infidelity and that the cheating spouse is solely responsible for the affair, but that both partners must work together to create a loving, needs-fulfilled relationship that is more alive and more meaningful than it ever was before.