Pamela Meyer says that on any given day we're lied to from 10 to 200 times, and the clues to detect those who lie can be subtle and counter-intuitive.
Pamela, the author of Liespotting, shows the manners and "hotspots" used by those trained to recognize deception - and she argues honesty is a value worth preserving.
Click the play button below to view the video.
Infidelity Recovery Programs and Services
The following affair recovery and marriage rebuilding programs and services were created from our own experience with infidelity and how we saved our marriage to help you find healing and recovery from a situation that feels hopeless.

There is hope.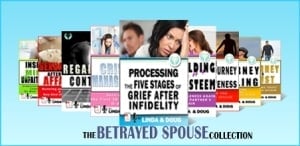 Survive and Thrive after Infidelity
For the last 5 years we have surveyed our readers and they have told us their most difficult struggles with respect to recovering and healing from an affair.  The end result is a total recovery program that tackles the top 8 struggles in module format that will not only help you survive the affair - but thrive!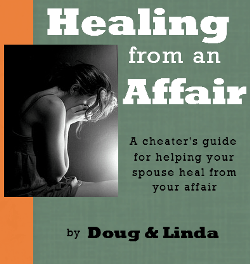 Healing from an Affair - A cheater's guide for helping your spouse heal from your affair
Healing after infidelity is virtually impossible without the joint efforts of both partners - especially the cheater.
This book delves into the 24 'tasks' that the cheater must complete in order for him/her to transform him or herself from betrayer to healer.
The book is written from a man's perspective though it's appropriate for females as well.
A must read for both the unfaithful and victim of an affair!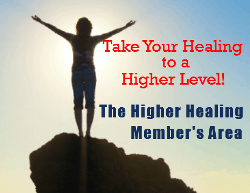 The Higher Healing Membership
This is a premium members area for those interested in taking their healing after an affair to a higher level.
This site is full of hundreds of books, articles, audios and videos, along with a community forum and other great resources.
It's meant to be a safe, positive place where people can go to find support and increase their knowledge about affairs, relationships, healing and recovery.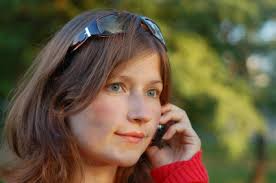 Private Mentoring by Phone or Email
To talk to someone who has gone through what you're going through and who can listen and empathize with you is an incredibly powerful and valuable thing. It's not just sympathy - it's empathy - and it's irreplaceable. Miracles can happen and massive healing can take place. You can recover from this. We know. We did it. Whether you are the victim or the unfaithful, perhaps you just need a friendly voice to talk to that has walked in your shoes and has experienced what you are going through.