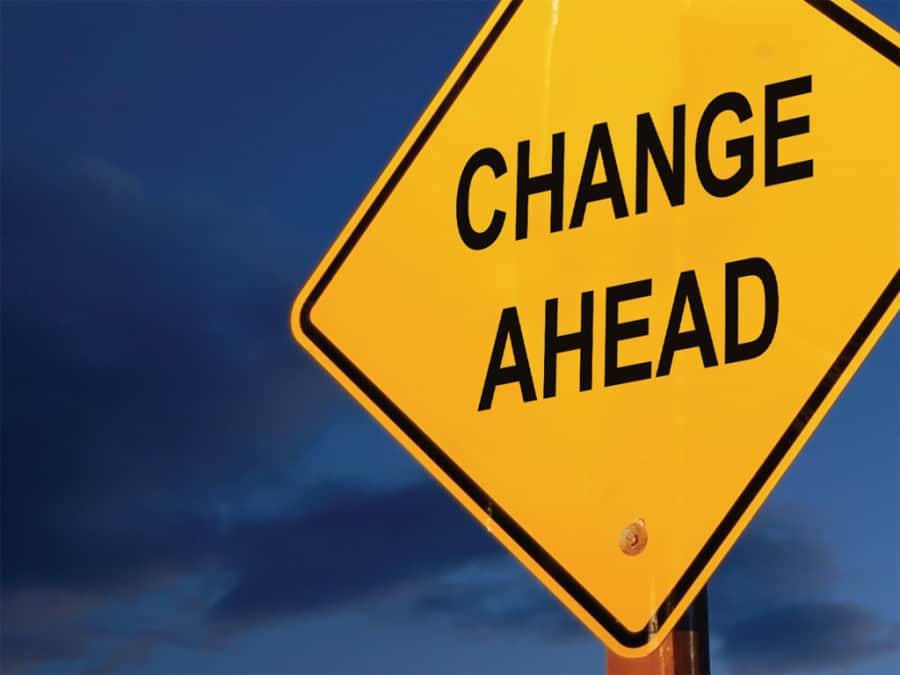 Many of our recent posts have centered on working on your marriage after the affair using "Tough Love" and by backing off and not working so hard on the relationship. 
Relationship expert and creator of Marriage Fitness,  Mort Fertel has a really good perspective about how to get your spouse to change, so we wanted to share some of his wisdom with you today.
In your quest to fix your marriage after the affair, you may encounter resistance–from your spouse! Your spouse may dwell on the 101 reasons why "this just won't work for us" and blame you for everything.
Or, your spouse may be emotionally "checked-out" of the marriage and not care about your efforts to improve the situation or be willing to extend any effort of their own.
This leads to the question that many tend to ask: "How do I get my spouse to change?"
Why would your spouse resist positive change in your marriage and what should you do about it?
There's a deep-seeded belief in our culture that people resist change, no matter what. But is this true? Do people really want things to remain status quo? Do we really not want things to change? If you look closely at human nature, it's not change itself we resist; it's change that's imposed upon us.
Think about it. We have no problem with change that we initiate ourselves. But when we feel forced or manipulated to change, then we resist with all our might.
Your spouse may not be willing to change for the sake of your marriage right now, but that's not because your spouse doesn't want a great marriage. Everyone wants a great marriage. It's because if they're going to change, they want the change to be their idea.
Almost certainly, your spouse will decide to change when they're ready to change and not one second before. And the more you push them, urge them, nudge them, ask them, scream at them, or beg them, the less likely they are to change. I know it's hard to wait, but you have to let it come from them.
It's possible someone could inspire your spouse to change, but the person least likely to be the inspiration is YOU. It's sad but true. A complete stranger is more likely to get through to your spouse than you are. A chance experience or encounter is more likely to shake up your spouse than anything YOU could do.
Instead, try backing off and just let your spouse be himself for awhile allowing him space to make his own choices. Your effort to change your spouse is probably counterproductive. The chances are good that you're "in the way." You need to get out of the way and create the space for your spouse to choose to change. That's the only way it'll ever happen.
Often, a spouse will say that their husband/wife changed for a few days, but then returned to their old ways. That's because they never really decided to change. They were pressured. They were manipulated. And so it didn't stick.
If you tell your spouse what to do; it's a challenge. If THEY decide to do it; it's a great idea. You have to let it come from them. That's the only way it'll make a difference long term in your marriage.
Now you're probably thinking, "Makes sense, but isn't there anything I can do to encourage my spouse's choice?" YES, there is! You can be an inspiring example and let your spouse see how the choices you're making impact how YOU feel about yourself and your marriage.
Resist the urge to believe that your marriage won't change until your spouse "gets with the program." The love YOU feel is much more a result of what you do for your marriage than what your spouse does for it.
We tend to think that the love in our marriage is in our spouse's hands. But it's not. Love is a verb. And if we do it – if we love – then we feel love. The choice is yours.
Consider the love you feel for your children. Is it because of everything they do for you? Is it because they're such angels? Of course not. The love you feel for your children is a result of what you do for them. The love you feel in your marriage is a result of what YOU do too.
Furthermore, there's no better way to inspire your spouse to make the choice to change than to make that choice yourself.
"You can lead me a mile, but you can't push me an inch."
So, bottom line…as Mahatma Gandhi said, "You must be the change you wish to see…" It's YOU changing that has the greatest impact on your experience of your marriage and it's YOU changing that is the single most important thing you can do to motivate your spouse to change.
If you're want to learn what changes you need to make in your marriage and if you want to learn how to inspire your spouse to begin to make changes too, then subscribe to Mort's FREE report "7 Secrets to Fixing Your Marriage" and get a FREE marriage assessment too. CLICK HERE to subscribe.