Joyce E. Smith, MA, MFT
Licensed Marriage & Family Therapist
Trauma Specialist * EMDR Certified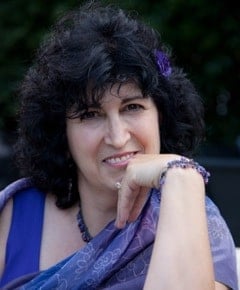 After reading my first article of this series, "What Does the Betrayal of Infidelity Have to do with Posttraumatic Stress Syndrome?", you've probably come to the conclusion you've been experiencing PTSD.  After reading the second article, "The Neurobiology of PTSD: You're not Crazy –There's a Physiological Reason Why You're Feeling the Way You Are", there may have been two things that occurred. If I explained it clearly enough, on the positive side, you gained a greater sense of clarity regarding the physiology that's controlling your reactions.  On the not-so-positive side, it may have left you concerned that you were always going to remain in that state.  Not so! In this article my intention is to give you hope that you CAN heal and feel in control again!  I'm going to give you a number of specific tools you can use on your own.
First let me explain why you're probably currently shooting yourself in the foot and inadvertently reinforcing the WRONG neuro-connections. When a mosquito bites you, there's often a constant irritation drawing your attention.  You're compelled to itch it, which ultimately really doesn't make it feel any better. In fact, it usually continues to itch even more!  Well, our brains function in a similar manner. For example: when you think about any elements of the betrayal, the more you ruminate about it, the more you strengthen those neuro-pathways – ultimately creating a direct hotline to exactly what you'd rather not be thinking about! YIKES!!! If you're able to exercise a bit of control (which, bottom line, is what you're probably seeking in the greater scheme of things), switching your focus and traveling down a different mental path can make ALL the difference in the world!
How to Cope With PTSD – 7 Suggestions for Reclaiming Your Life!
Below are seven suggestions for how you can accomplish what probably currently feels like an impossible task – reclaiming your life! Hopefully contained in these techniques are a few methods that can help you regain control and give you some relief.  Just remember, healing is a process.  With enough time and patience, you WILL get through this!
1. Grounding
Do you remember in the second article of this series, "The Neurobiology of PTSD: You're not Crazy – There's a Physiological Reason Why You're Feeling the Way You Are", I described how when your fear center takes over, your rational brain goes into emergency shut down mode?  Well, the name of the game here is to engage your cognition and bring your brain back on board and in the room!
Each time you get triggered, try noticing what's going on inside your body.  Are you feeling tension, and if so where is it? In your jaw? Your stomach?  Your fists?  Is your heart beating like crazy? The first step in gaining control is to notice exactly where in your body you feel activated. If you recall, your autonomic nervous system, or ANS, is controlled by your inherent survival mechanism.  This means your body goes into full tilt "DANGER" mode before your brain has a clue what hit it. Bit by bit, you'll get better at detecting this sooner and sooner. Before you know it, you'll be stepping back right into your neurobiological driver's seat.
The next step in getting your brain back in the room is a technique called "grounding."  One method of grounding is to notice all your points of contact, i.e.: your back against the chair, the texture of what you are sitting on against your legs, how your arms are being supported, the connection of your feet being supported by the floor, the rhythm of your breathing, etc.  Basically not making anything happen, just gaining awareness of what's occurring in the moment. This is very similar to the concept of mindfulness, with the main focus on body awareness.
There's a digital recording using this technique titled, "Grounding, Resourcing and Peaceful Place Guided Meditation" which also includes bilateral music. Go to http://www.joycesmithmft.com/bilateral-guided-meditations.html. There you'll find another link that will take you to a site where you can preview or purchase this meditation. **Bilateral stimulation is a technique to help deepen and integrate the process (something used in EMDR – more on this later.)
2. Engaging Your Cognition
A really easy way to engage your cognition and de-activate your nervous system, is to locate and count things around the room, i.e. "find 5 red things", or "find 4 shiny things", etc.  In addition to bringing your brain back in the room, part of the purpose of doing this, is to change your train of thought.  This begins the process of taking power away from your triggers. Remember the road less traveled analogy?  Well, this is a perfect example of "re-wiring" your brain. 
3. Positive Affect Tolerance
Positive affect tolerance describes how long our nervous system is able to hold on to a positive feeling state.  When we are scanning the environment, we only take in 4% of what we see! This phenomenon is called "selective attention." Below is an excellent and fun video by Dan Simons demonstrating this concept:
Think back to a time you were going to buy a new car.  Suddenly, everywhere you looked it seemed as if there were nothing but ads for cars. Well, if you're looking for signs of danger and/or negative things, guess what – that's all you are going to see!!!  To add insult to injury, after experiencing a trauma that remains unresolved, your nervous system often gets used to only feeling positive for a limited amount of time – because it thinks DANGER IS JUST AROUND THE CORNER!
For people who grew up in an alcoholic household, or similar unstable environment, their autonomic nervous system, or ANS, got acclimated to what was then considered "normal" a long time ago. Their ANS learned that without the shadow of a doubt, things were only going to stay positive for a short period of time before the rug was going to be pulled out from under them – guaranteed! Fast forward to present day. Even though they're no longer living in that environment, their ANS is unfortunately stuck in a time warp – as if still living that life style. Rest assured, their ANS is still very much in control, and one way or another WILL make sure in today's world they are only able to retain a positive feeling state for a brief time.
So how do you get around this?  By doing something called expanding your positive affect tolerance.  In other words, finding ways to allow your nervous system (and emotional state of mind) to feel "good" for longer and longer periods of time.  So how can you do that?  Just as you are currently choosing to read this article, you can also choose to focus on something else – SO FIND SOMETHING POSITIVE TO FOCUS ON!  Resourcing is an excellent way to expand this skill.
4. Resourcing
Resourcing is finding anything positive to focus on. This can be as simple as noticing the smell of coffee in the morning, the way the sunlight is shining through the window, correctly completing a Sudoku puzzle, remembering a moment when you felt skilled and competent, etc.  Anything that when you reflect on it, it puts a smile on your face and gives you a warm and fuzzy feeling. If it was possible to bottle that sensation and hold on to it forever – that's what you're looking for.  As you focus on whatever that image may be, notice where you are sensing that in your body.  Focusing on body sensations help reinforce and "ground" the experience in the present. In addition, you can strengthen those positive neuro-connections by doing something called "tapping". 
Tapping is a form of bilateral* stimulation (alternating back and forth, left and right) used in Eye Movement Desensitization Reprocessing (phew!) or EMDR.   (*Bilateral stimulation is a process used in EMDR to help connect the emotional and rational sides of your brain. For more information on EMDR, click here .) You can do bilateral movement yourself with something called a "butterfly hug".  This is where you basically hug yourself, and alternately tap on the sides of your arms. Or if that feels too weird, alternately tap back and forth on your thighs. If you want to be super indiscrete, do it with your toes!  Dr. Laurel Parnell has an excellent book called "Tapping In" which lists a whole range of resources you can tap in.  I know this may sound a bit like hocus pocus, but give it a try and then let me know what you think.  As a certified EMDR practitioner, I've worked with a number of people who prior to doing any EMDR work, thought the whole process was a bunch of baloney.  After experiencing a marked decrease in their level of activation with previously troubling events, they became true believers. Also – doing tapping yourself is free!  The only cost is spending a couple minutes of your time per day – and that's even cumulatively over the course of an entire day! I KNOW you're currently spending WAY more time than a couple minutes stressed about something, or obsessing over the betrayal!
5. Change the Meaning of Words
Words can be exceptionally triggering.  When we allow words to trigger us, we give our power away to either an assortment of lines and squiggles on a page, or just a bunch of sounds in the air. Words only carry as much power as we give them. When you hear a word like "betrayal", and you feel re-traumatized all over again, here's a twist on how to deal with that.  Instead of letting the word carry its usual meaning, create a new one!  Think about it, words are merely just a collection of letters, so why not take control and make them do what you want. Try taking the letters of the word that previously carried the zing and flip the definition upside down by turning it into an anagram. Play with it and have fun! The chart below contains a few examples of how you might do this.

6. Books
After doing lots of research looking for books that might be helpful for my clients dealing with infidelity, I ran across a real gem called "Chatting or Cheating?" by Dr. Sheri Meyers. It's the most comprehensive and user-friendly book I found. In her book, she refers to an emotional affair as "emotional sex."  The whole affair cycle is covered from suspicions and discovery/disclosure, to how to process the information. In addition, a real plus is having approximately 1/3 of the book devoted to methods of healing. The material is presented in a way that appeals to both the betrayer and the person betrayed, leading to a greater understanding on both sides – a real necessity to effectively heal. 
7. ALTERNATIVE THERAPIES
All of the methods I've listed above are things to help you get headed in the right direction, and begin to give you a sense of control.  If you find after trying these methods you're still being triggered, and doing these techniques only feels like a Band-Aid on a gushing wound, you may want to consider investigating some non-traditional therapies that can lead to a more permanent change and rewiring of the neurobiology in your brain. On September 29, 2012, the Los Angeles Times published an article discussing some alternative types of therapies.  Click here for a link to the article. 
I wanted to highlight in particular two types of therapy they mention I've found extremely effective and helpful with my clients, particularly when used in combination.
EMDR
In the second article of this series, "The Neurobiology of PTSD: You're not Crazy", I briefly discussed how when events are too overwhelming, our inherent survival mechanism breaks down all the elements associated with the trauma, much like a pane of glass that has been broken into shards. In order to emotionally and physiologically heal, and place the event in the past where it belongs, we need to find a way to reassemble and "make sense" out of all those shards of glass, putting it back together into one cohesive memory.  Once the fragments have been reassembled into one memory that "makes sense", it can now correctly be filed in the "been there, done that, and moved on" section of your brain.  A trained EMDR therapist can help you make sense of your trauma(s). Another process is to "uncouple" events that have incorrectly been neurobiologically connected due to one minor element the two events have in common. EMDR has been proven to be one of the most effective methods of healing PTSD. To find a trained EMDR therapist in your area, go to: http://www.emdria.org.
SOMATIC THERAPY
Somatic therapy uses awareness of your body-based sensations. It's an excellent way to help release all those impulses from prior traumas stored in your body that are adding to your current reactivity. Working with a trained somatic therapist can help you do exactly that.  Dr. Peter Levine was one of the first people to work this way with what he calls Somatic Experience, or SE. Click here for a more in depth description of how SE works.
Trauma Resource Institute (TRI), created by Dr. Laurie Leitch and Elaine Karas-Miller, MSW, LCSW, also uses somatic therapy with a process they call Trauma Resource Model, or TRM. TRM has been used with survivors of trauma from Haiti, Hurricane Katrina, soldiers returning from war, as well as with the general public.  Click here for more information on their work.  To see a short video of some work they were doing in Haiti, click here.
---
 There IS light, hope and healing at the end of the tunnel.
There's no mistaking the reality that dealing with the betrayal of infidelity is a life changing experience.  Change carries with it a mix of being terrified of the unknown, and exhilaration of the endless possibilities of where you can go. With my clients, I've found that this particular journey can feel especially scary.  Armed with the understanding why they've been feeling the way they have, combined with using some of the techniques mentioned in this article, I have seen people ultimately come to a place of acceptance and achieve a sense of peace.
My wish for those who have read this series of three articles is for this journey to be a bit less confusing, and has opened the possibility for hope in the future.  When you choose to make healing your ultimate goal, I think you'll find the rewards to be more than you ever thought possible.  If you and your partner are able to heal together, there is a good chance you'll feel a deeper level of closeness and intimacy than ever before.  If the journey of healing is a solo one, this becomes an excellent opportunity to work through old, unresolved wounds and ultimately reclaim your life with a new sense of wholeness.
*We want to thank Joyce very much for this wonderful series about PTSD.  Here again are the links for the first article in the series as well as the second article.

**Additionally, we spoke with Joyce by phone and recorded it.  You can access this interview from here.