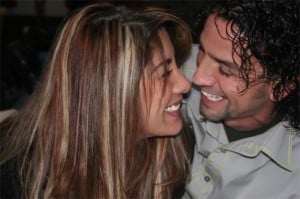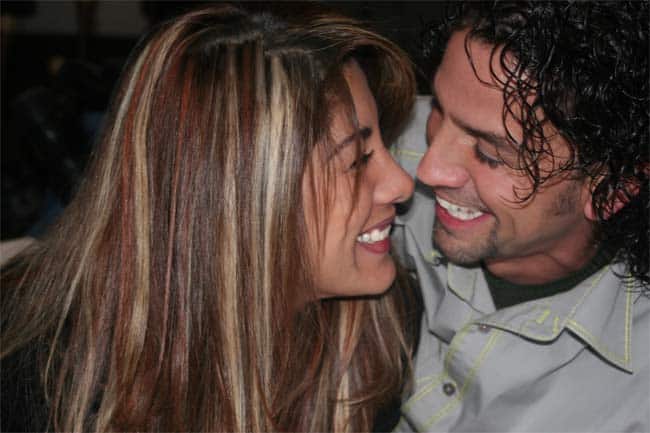 Yesterday I posted a video and a brief comment that mentioned the importance of connecting on an emotional level with your spouse.  Today I will talk about some ways to do this with a husband, and then in a subsequent post I will discuss how to meet the emotional needs of a wife.
I've mentioned before that in our own situation, there was an emotional disconnect that was a primary cause of my emotional affair with Tanya.  Like most men, I tend to not require a whole lot to make me happy on the surface.  In fact, I joke around with Linda that I don't really need much more than food, beer, the remote and sex at least 3 times a week.   
Women, on the other hand, have a whole other set of needs and what happens is that we each give in relationships what we each want. In other words, we assume that the other has the same needs and wants.  Obviously, this is where things can go haywire in a relationship.
For instance, if something is bothering a man, typically he wants to retreat to his man-cave and think about the situation and react based on the outcome of his thoughts.  However, when a woman gets upset, she needs to be heard and understood by someone. 
If a man were to react to the woman being upset by downplaying her situation, or perhaps leaving her alone thinking that is what she would want, the result would be that the woman would feel unwanted or unloved.
What are your husband's needs?
In the book, "Men are From Mars. Women are From Venus," by John Gray, Ph.D,  it states that men have six primary love needs that are equally important:
Trust
Acceptance
Appreciation
Admiration
Approval
Encouragement
Use this list for direction to help improve your relationship if you have no idea what else to do.  Now I doubt that every man will have these exact needs, and the key is to determine what exact needs your husband does have.  Many times a woman has no idea what her husband's needs are because we tend not to communicate them since we are all tough and macho and don't want it to appear that we might be vulnerable in some ways.
And a woman's needs…
Now this is not to say that a man doesn't have other types of needs similar to a woman, but these are the "primary needs" which are required to be fulfilled before a man can be able to fully receive and appreciate any other kind of love.  These other kinds of love lead me to the primary love needs of women:
Caring
Understanding
Respect
Devotion
Validation
Reassurance
These needs as well must be completely fulfilled for a woman to be receptive to the man's needs. Understanding these needs is a powerful thing to know when trying to improve relationships.
Dr. Gray gets us started with a very general list, but I'd like to add a few more to the list.  Keep in mind that you will need to "study" your husband to determine what his specific needs are and how to meet them in a way that is acceptable to him.  For now let's look at the following needs:
Intimacy.  Men have the need for sexual intimacy, plain and simple, which in turn allows them to gain emotional fulfillment.  Women, on the other hand need emotional fulfillment which can lead to sex.  Therefore, make sure your husband's sexual needs are being met.
Sense of Meaning.  Men need to know that what they are doing and accomplishing is meaningful and necessary.  If you affirm this to him, he will try harder to meet your needs.
Communication.  Though men communicate differently than women, they still have the need  to connect with their wife through intimate conversations, even though they find it difficult to communicate on a deep level.  Let your man talk about what interests him and eventually he will talk about what interests you on a deeper level.
Masculinity.  A man needs to feel like a man.  He needs to be able to cuss, spit, play golf, watch a game with the guys, and do other things that make him feel more manly.  If he is stuck at home all the time watching "Desperate Housewives" reruns with you, he might not really feel all that manly.  Ask him what makes him feel more like a man and encourage him to do whatever that might be.
Recognition.  Men need to have their achievements and good deeds recognized.  They need to feel wanted and feel like a hero by providing for and protecting their family.  Offer your appreciation for his efforts and you will quickly meet this need.
So what if you don't meet his needs?
So what now?  What happens if your husband's needs are met, and what if they are not? For starters, if his needs are met there will be a greater level of intimacy between the two of you, there will be less arguments and best of all he will be better able to meet your needs. 
Should his needs go unmet, he will get frustrated and angry, he will feel resentment, he will distance himself from you and the marriage (perhaps by having an affair), and worst of all it could lead to the end of your marriage.  By talking openly and honestly about which needs are not being met, you can get to the root of the problem so that you can save your marriage.
We'd love some comments on what a man's needs are and how best to meet them.  Take care!